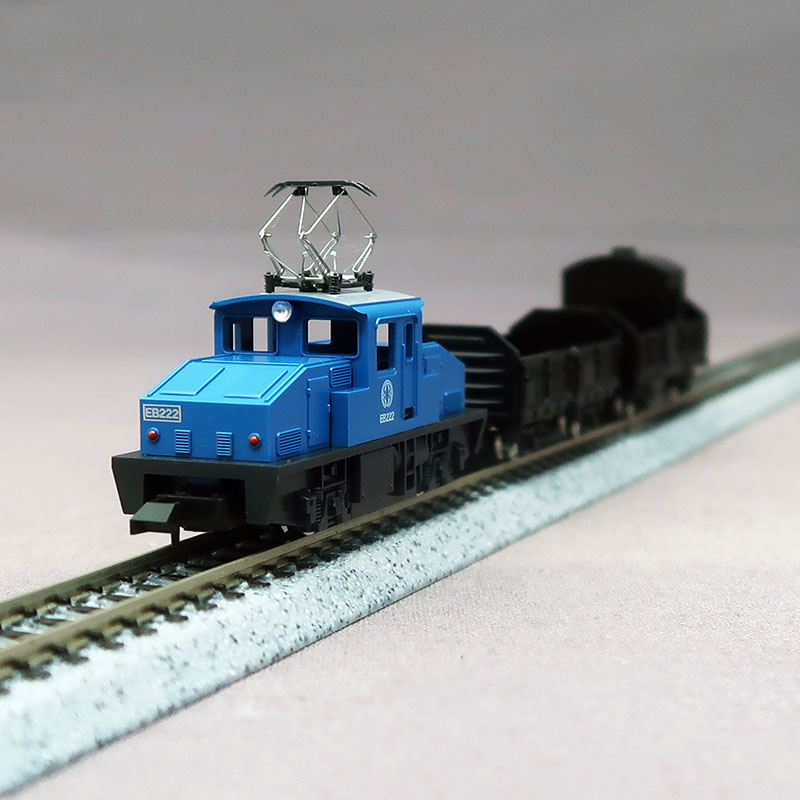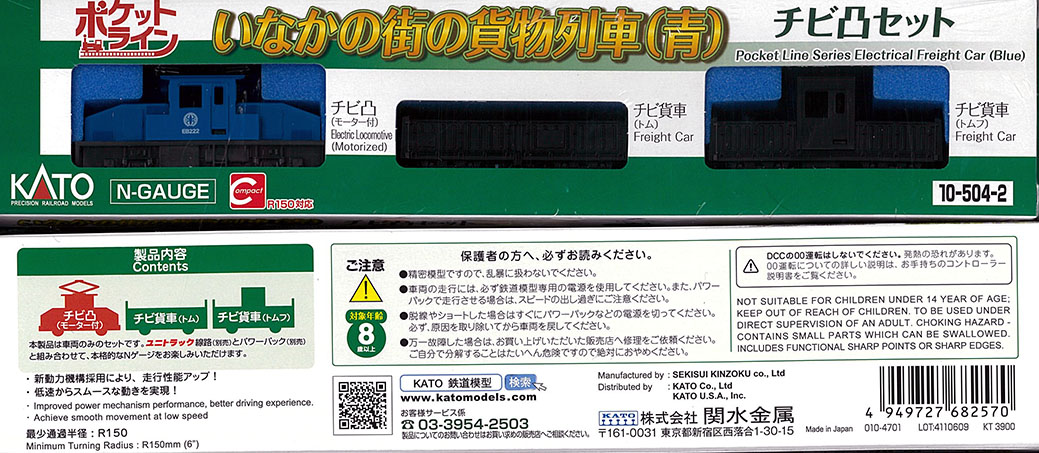 (10-504-2) Pocket Line Series Chibi Deko Electrical Freight Car Set (Blue)
Normal Price : ¥ 3,900 JPY
¥ 2,925 JPY
Item Code: KATO 10-504-2
Weigh : 80 g
ItemNumber 10-504-2
Pocket Line Series Chibi Deko Electrical Freight Car Set
3Cars Set (Blue / With New Motor)

Information
The popular pocket line series will be introduced with a new power unit.
This is a newly developed power unit that uses a small coreless motor. Three types: "Chibiroco Set Fun City SL Train" and "Chibi Convex Set Inaka City Freight Train" "Chibi Den My Street Tram". We will deliver N-gauge retro SL trains that you can see in sightseeing spots, freight trains in the countryside, trams that run through the city, and small vehicles with a friendly design you've seen somewhere.