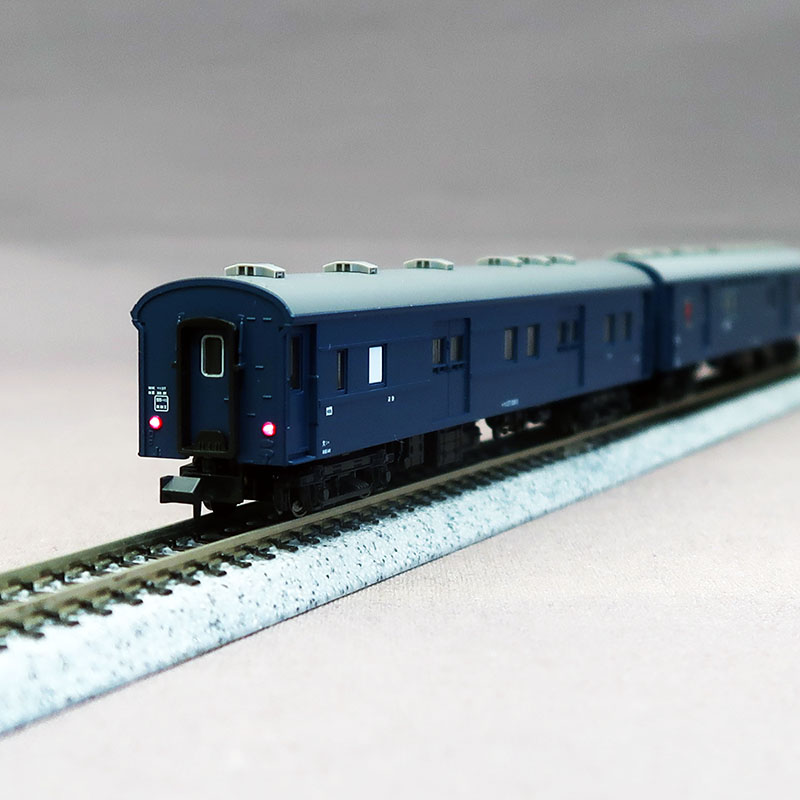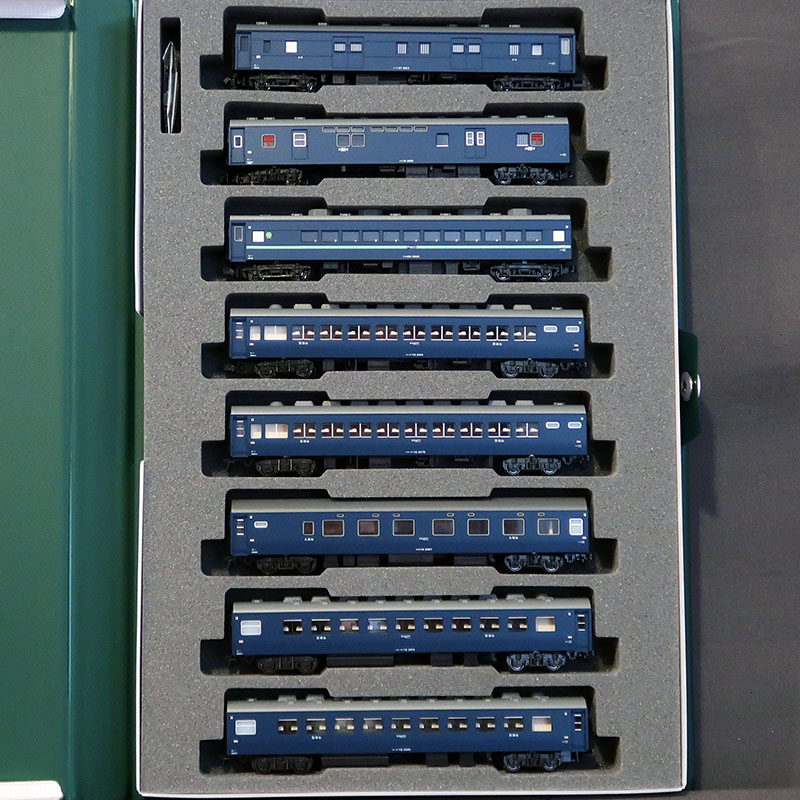 (10-1670) JNR Sleeper Express Kitaguni
Normal Price : ¥ 15,000 JPY
¥ 11,250 JPY
Item Code: KATO 10-1670
Weigh : 670 g
ItemNumber 10-1670
JNR Sleeper Express Kitaguni
8Cars Set

Information
The express "Kitaguni" appeared in 1961 as a railcar express between Kanazawa and Niigata, and later became a passenger car express connecting Osaka and Aomori. Since it was converted to a passenger car, it was operated with only old passenger cars, but in October 1973, ordinary cars were replaced with 12 series passenger cars, and the 12 series was used for the first time in regular express trains. It became an example of. Although some passenger cars (luggage cars, green cars, etc.) increased or decreased, they were active until November 1982, when they were replaced by 14-series passenger cars.

Passenger car formation set The sleeper express "Kitaguni" is a set that can reproduce "Kitaguni" composed of old passenger cars and 12 series passenger cars. 12 series express type passenger car If you combine the specifications of the national railway, it will be a full train
Since the train straddles the DC and AC 50Hz / 60Hz sections, it is a unique feature of this train that the traction machine is replaced many times on the way. You can enjoy the changing driving that is towed by various locomotives.