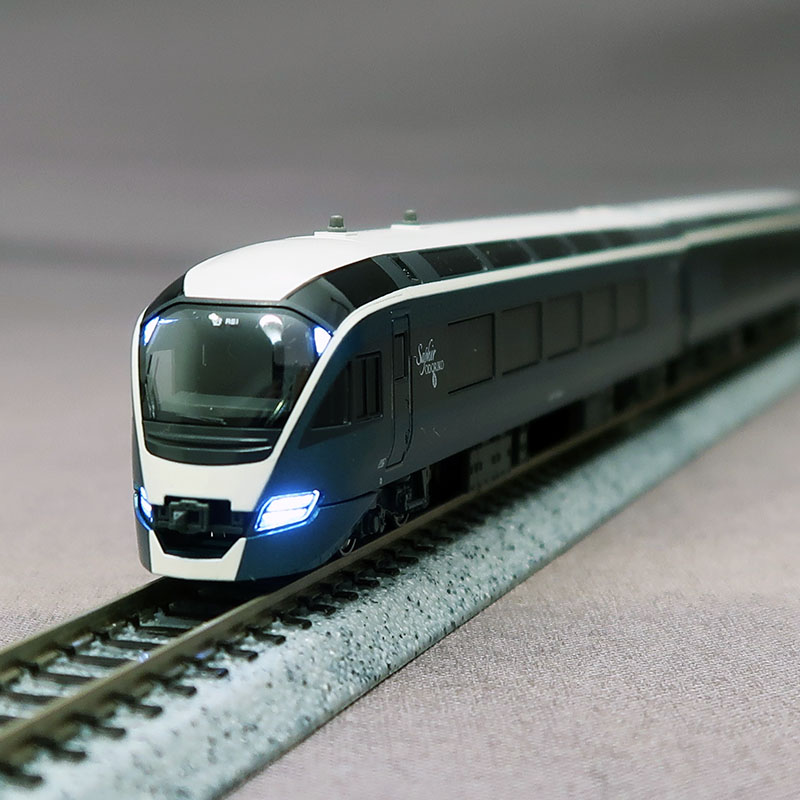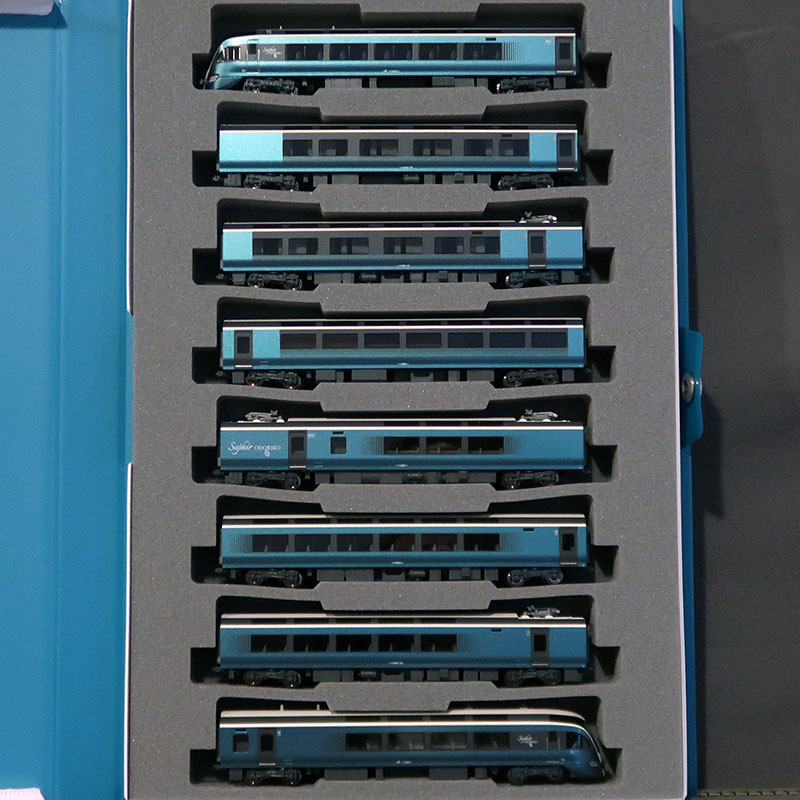 (10-1644) JR E261 Series Safir Odoriko
Normal Price : ¥ 29,800 JPY
¥ 23,840 JPY
Item Code: KATO 10-1644
Weigh : 830 g
ItemNumber 10-1644
JR E261 Series Safir Odoriko
8Cars Set

Information
The E261 series "Safir Odoriko", which appeared in the March revision of Reiwa 2 (2020), is a new sightseeing limited express train with the concept of "adult IZU real IZU". The exterior is designed with a glossy body color with gray bands arranged in blue and white reminiscent of the beautiful sky and sea of Izu, which is the stage of the trip.
The formation is characterized by consisting only of a green car or higher seat car and a dining car called "noodle bar", with a skylight inside the car, combined with a spacious seating arrangement and a spacious private room. The open interior space is attractive.