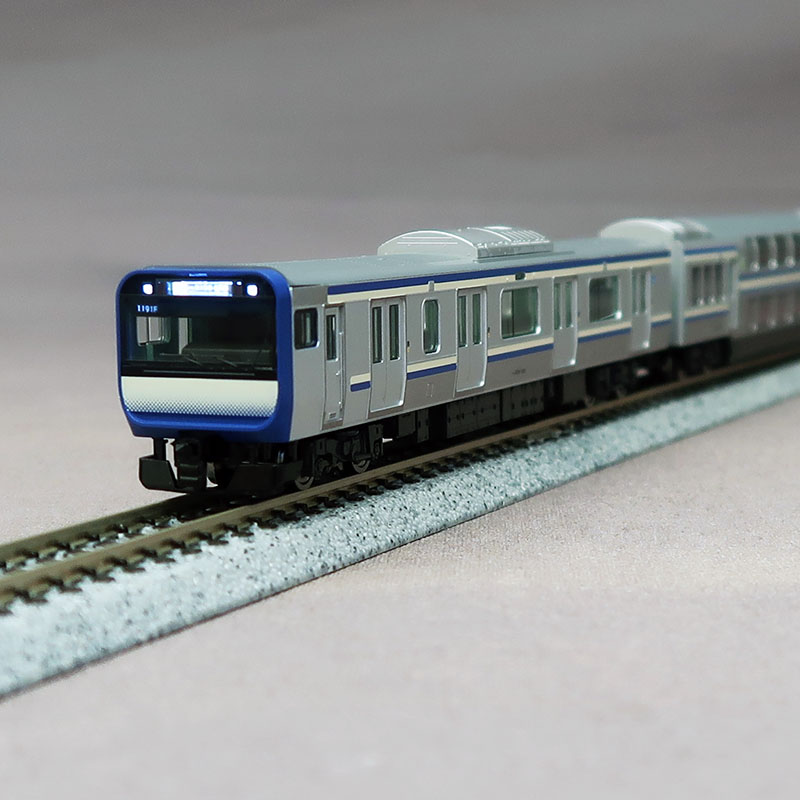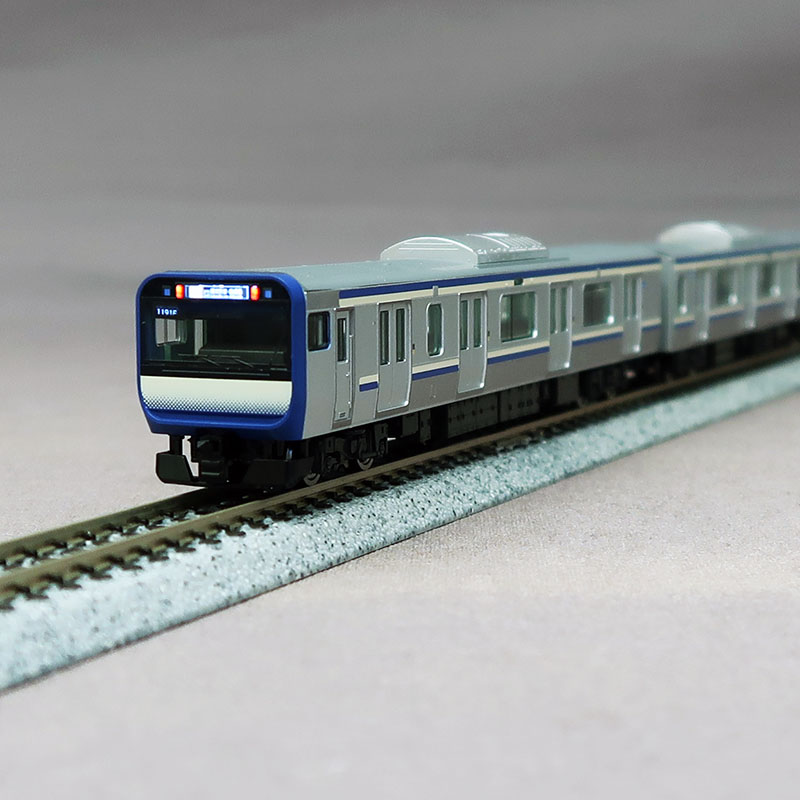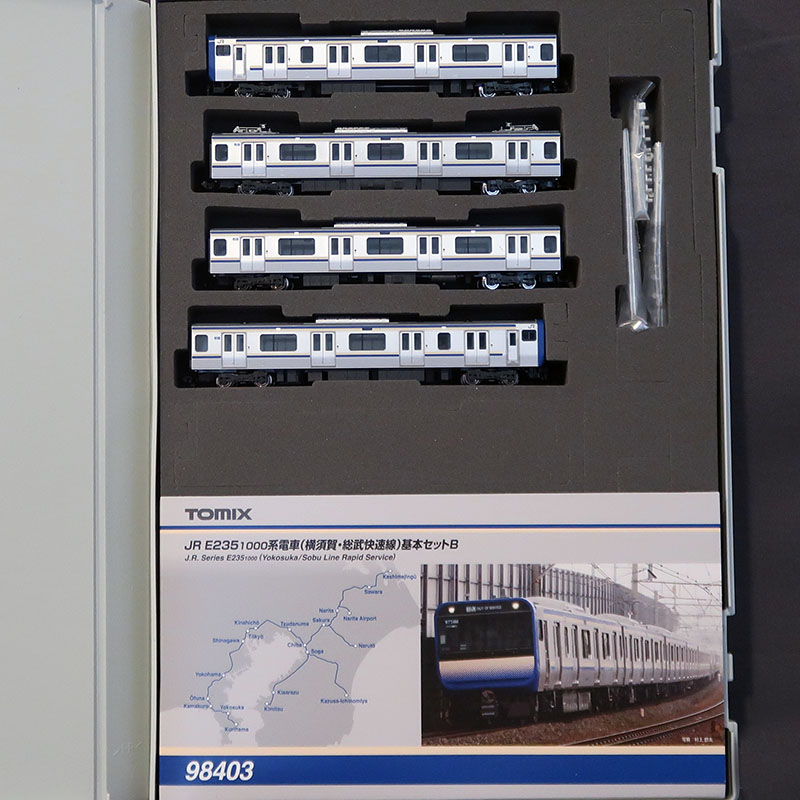 (98402~98404) JR E235-1000 (Series Yokosuka Sobu Rapid Line)
Normal Price : ¥ 47,800 JPY
¥ 38,240 JPY
Item Code: TOMIX 98402+98403+98404
Weigh : 1760 g
ItemNumber 98402+98403+98404
JR E235-1000 (Series Yokosuka Sobu Rapid Line)
Basic4Cars(A)+Basic4Cars(B)+7ars Add-On
15Cars Set

Information
The E235 series is a new train that appeared in March 2015.
In 2020, the 1000th generation appeared for the Yokosuka Sobu Rapid Line, and the first two-story green car of the same system was connected.
Some of the cars in the train are equipped with an emergency power supply, which makes it possible to drive to nearby stations in the event of a power outage.
In addition, some vehicles of Moha E234 have a tank with no former air on the roof.