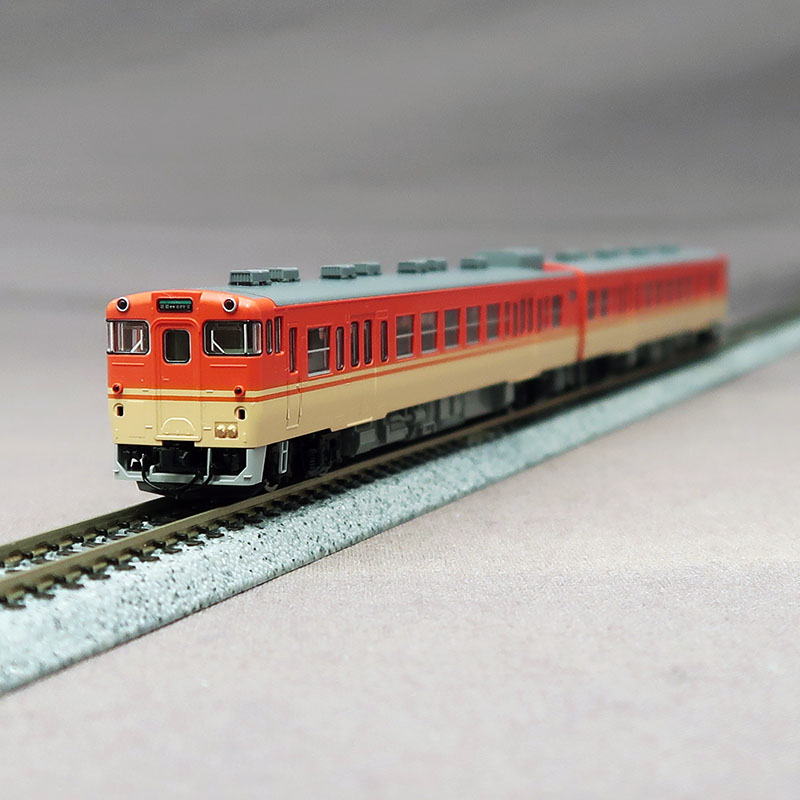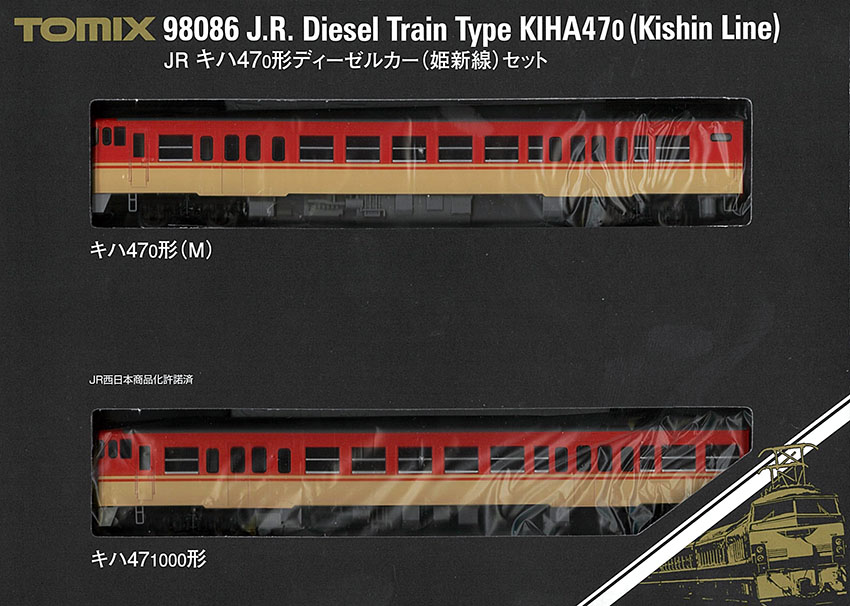 (98086) JR Kiha47-0 Type Kisin Line
Normal Price : ¥ 9,800 JPY
¥ 7,840 JPY
Item Code: TOMIX 98086
Weigh : 310 g
ItemNumber 98086
JR Kiha47-0 Type Kisin Line
2Cars Set

Information
The Kiha 47 type 0/1000 series has appeared mainly as a warm-weather vehicle for the western Japan region, and the customer window is equipped with a two-stage ascending unit window.
The 0th generation has a toilet and a water tank on the roof, and the 1000th generation has no toilet and the roof is refreshing.
The Kiha 47 type, which was active on the Kishin Line, was characterized by a two-tone color with an orange upper part and a cream lower part.