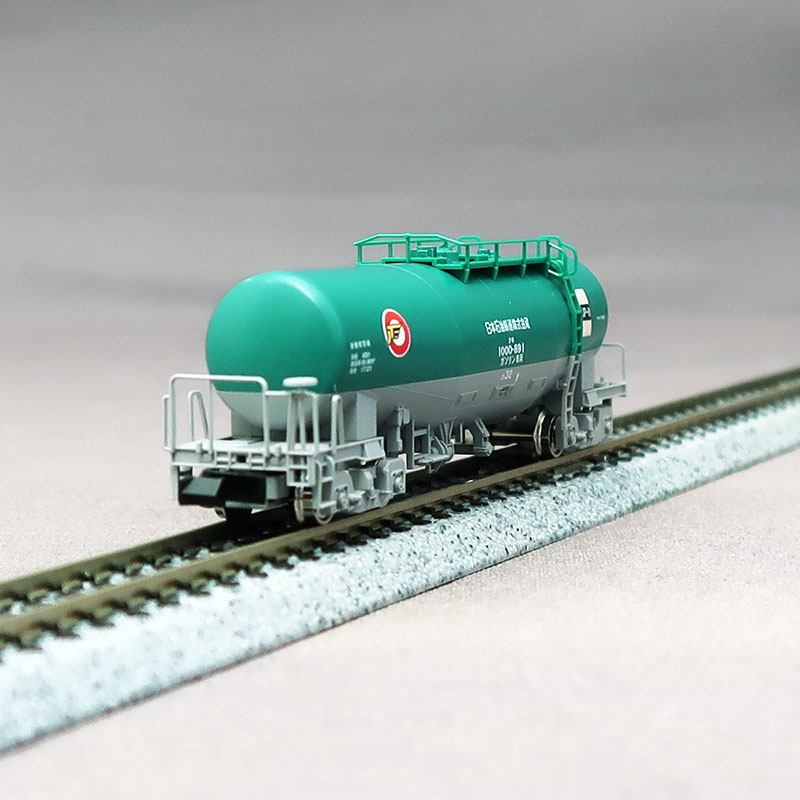 (8712) Taki1000 (Japan Oil Transportatio / JP-8)
Normal Price : ¥ 1,800 JPY
¥ 1,440 JPY
Item Code: TOMIX 8712
Weigh : 100 g
ItemNumber 8712
Taki1000 (Japan Oil Transportatio / JP-8)
Single Car

Information
The Taki 1000 is a gasoline tank car that began to play an active role in 1993.
It has the same frameless structure as the Taki 43000 and can carry 45 tons of gasoline.
The dolly adopts FT21 and can run at 95km / h.
The Taki 1000 type used for jet fuel transportation has JP-8 on the side of the car body.