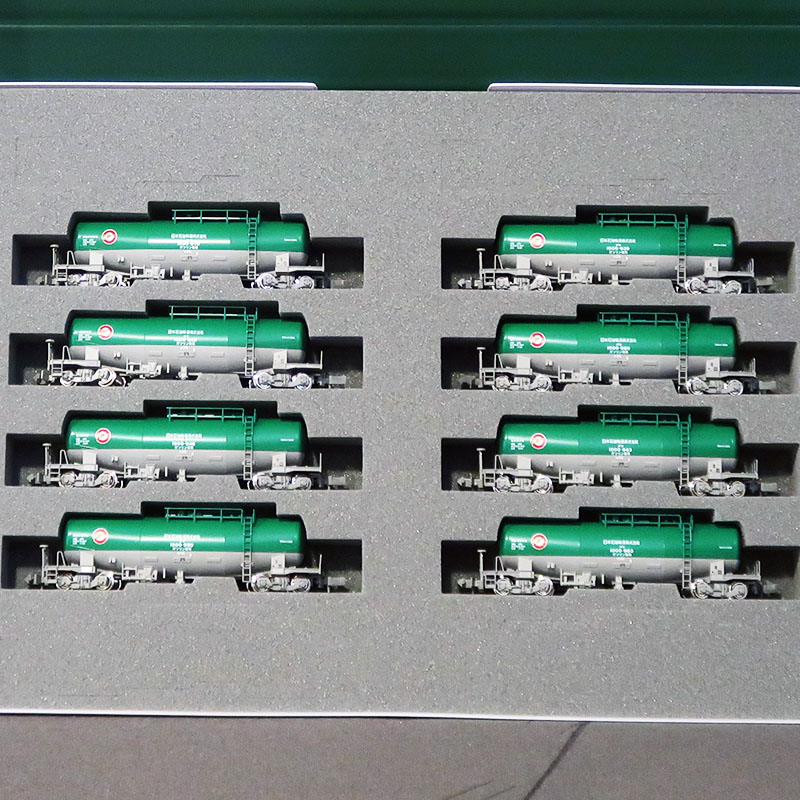 (10-1669) Taki 1000 Late Type (Japan Oil Transportation) 8Cars set
Normal Price : ¥ 14,400 JPY
¥ 10,800 JPY
Item Code: KATO 10-1669
Package volume : 900
ItemNumber 10-1669
Taki 1000 Late Type (Japan Oil Transportation)
8Cars set

Information
The Taki 1000 was introduced in 1993 as a high-speed tank car that can operate at a maximum speed of 95 km / h. The tank body with a load of 45t based on the Taki 43000 type 243000 series and the dolly are equipped with the FT21 type of the Koki 100 series. A total of 988 cars were manufactured by the first year of Reiwa (2019), and now they belong to Japan Oil Terminal Co., Ltd. and Japan Oil Transportation Co., Ltd. and continue to be active as high-speed tanker trains on the main line. The colorful body paint color is also attractive.

The Taki 1000 (late model) is a simple Japan Oil Transportation color (without the Eco Rail mark, etc.) found in the Nagoya area.
In addition to the DF200 200, the EF64 1000 JR Freight Renewal Color is the best choice for the traction locomotive.