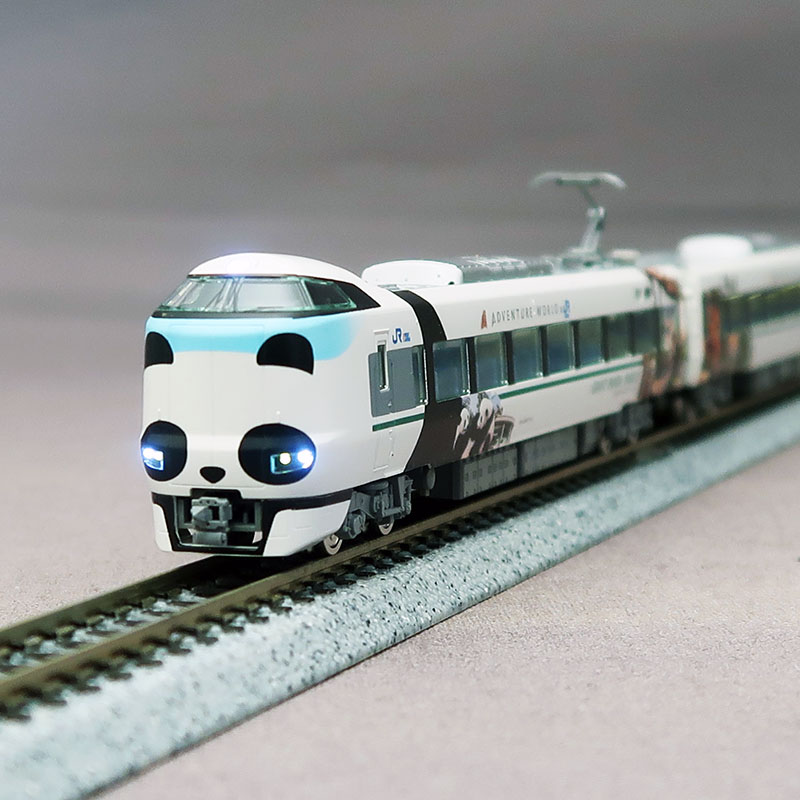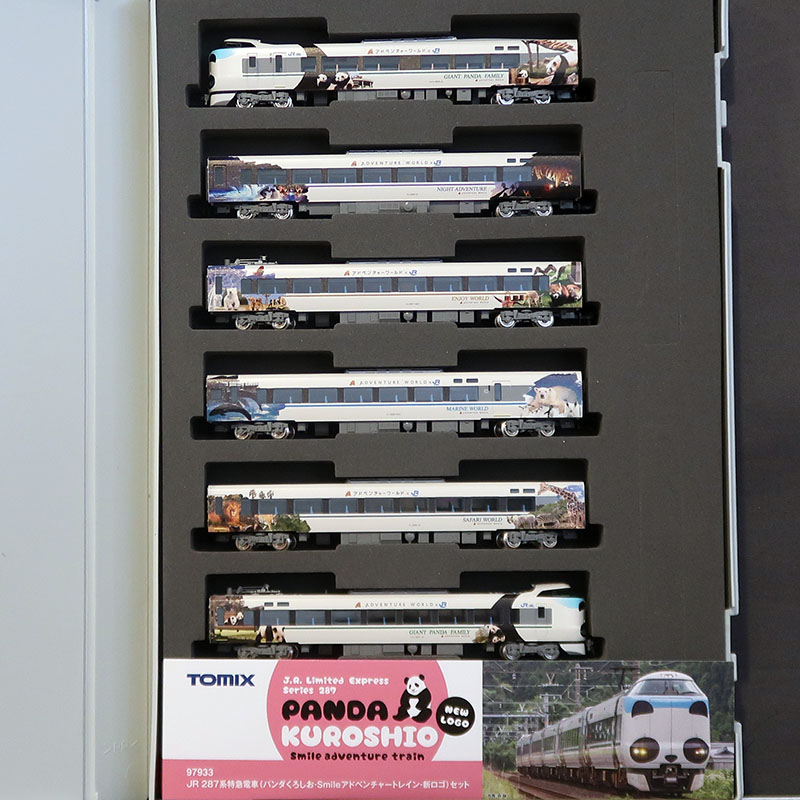 (97933) JR 287 Series (Panda Kuroshio/Smile Adventurer Train/New Logo)
Normal Price : ¥ 24,200 JPY
¥ 19,360 JPY
Item Code: TOMIX 97933
Weigh : 760 g
ItemNumber 97933
JR 287 Series (Panda Kuroshio/Smile Adventurer Train/New Logo)
6Cars Set
(TOMIX Limited edition)

Information
The 287 series is a limited express train introduced in 2010 as a replacement for the 381 series that has been used in the past.
The 287 series introduced in "Kuroshio" has a sky blue side band and is mainly operated in 6-9 cars between Shirahama / Shingu and Shin-Osaka / Kyoto.
From August 2017, in commemoration of the 40th anniversary of the opening of the theme park "Adventure World" in Wakayama Prefecture, 287 series 1 train 6 cars were wrapped and started operation.
From September 2019, the logo of the first formation Adventure World was changed to a new logo, and from December of the same year, the second formation appeared.