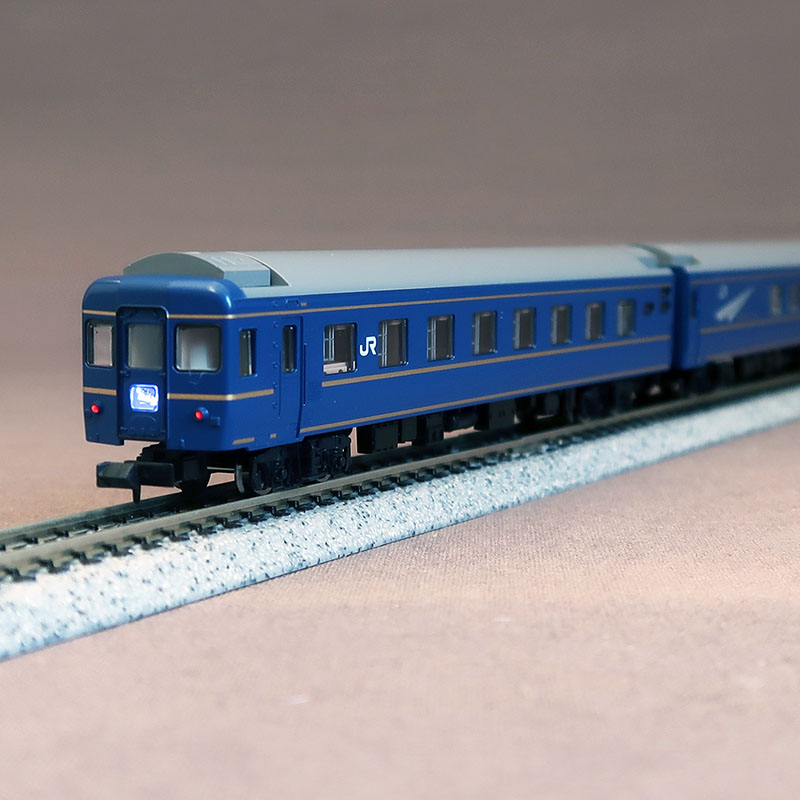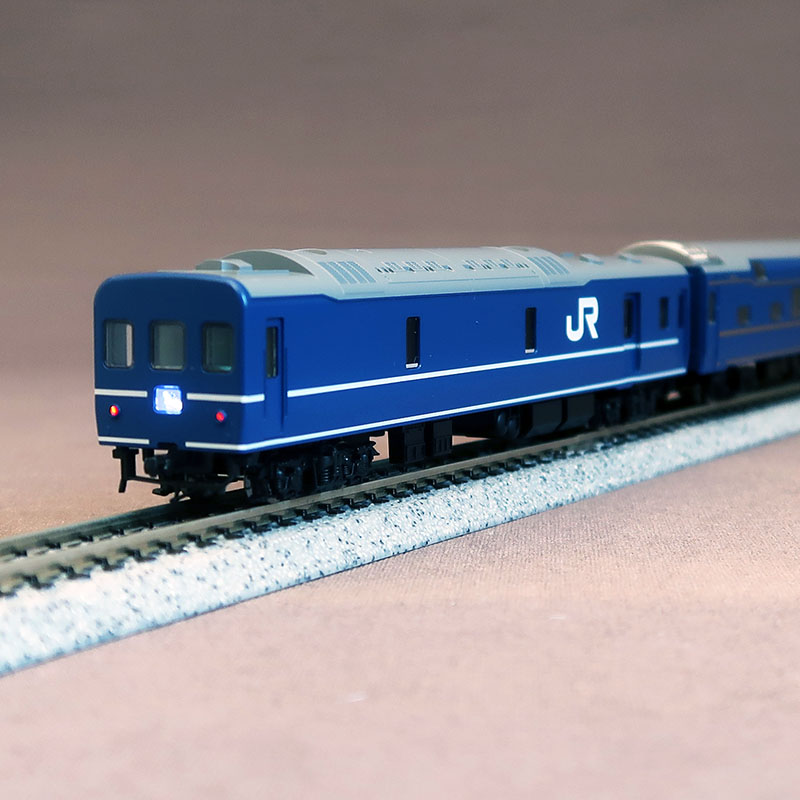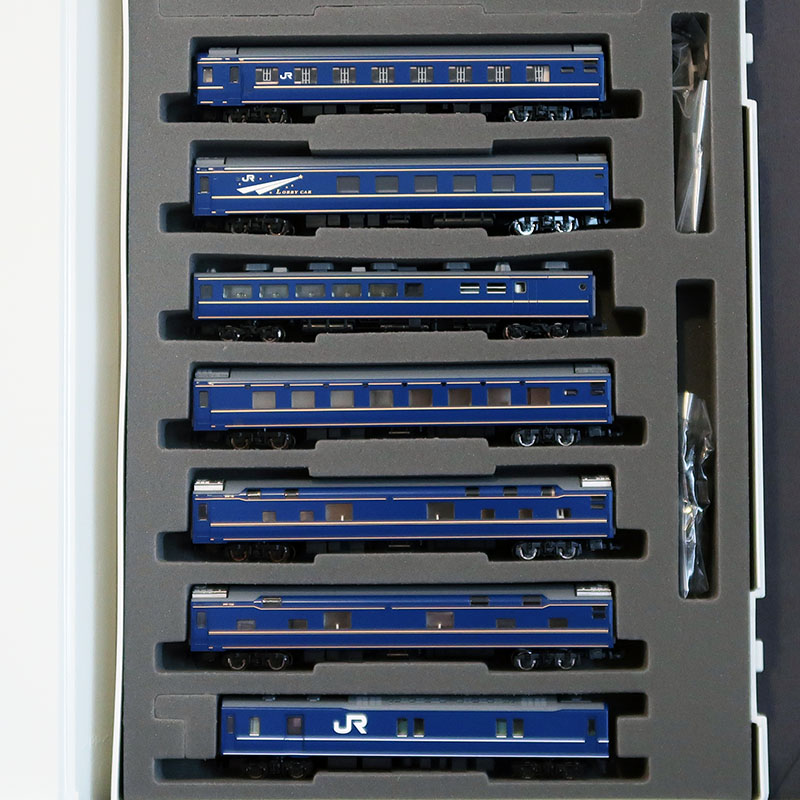 (98704) JR 24 Series 25 Type Limited Express Sleeping Cars (Hokutosei/East Japan)
Normal Price : ¥ 17,800 JPY
¥ 14,240 JPY
Item Code: TOMIX 98704
Weigh : 750 g
ItemNumber 98704
JR 24 Series 25 Type Limited Express Sleeping Cars (Hokutosei/East Japan)
7Cars Set

Information
Hokutosei is a sleeper limited express train between Ueno and Sapporo that appeared with the opening of the Seikan Tunnel in 1988, and boasted luxurious facilities such as a private room sleeper and a lobby car.
The Orone 24-500 belonging to JR East is the only twin DX vehicle modified from the Ohane 24, and the size of the window on the sleeper side and the cooler are different from the other Ohane 25-100 modified Orone 25.
There were 4 cars, Oha 25-500, and No. 504 had no rolling sign.
The crab 24-510, which was remodeled from the crab 24-100, is rarely used in Hokutosei operation, but the appearance of the white belt that has undergone the renewal work is quite noticeable.