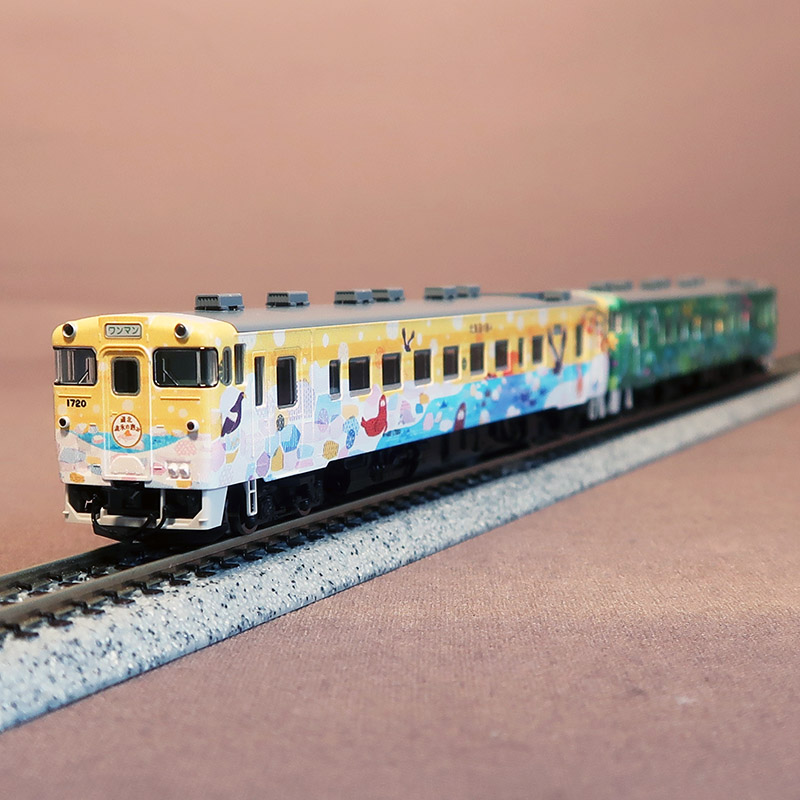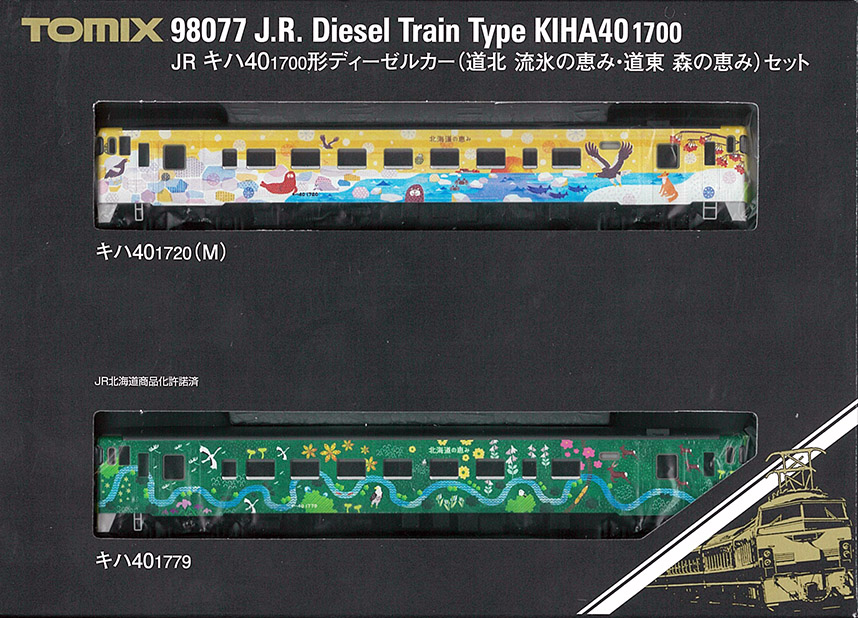 (98077) JR Kiha 40-1700 Type (Dohoku Ryuhyono Megumi/Doutou Morino Megumi)
Normal Price : ¥ 14,300 JPY
¥ 11,440 JPY
Item Code: TOMIX 98077
Weigh : 310 g
ItemNumber 98077
JR Kiha 40-1700 Type (Dohoku Ryuhyono Megumi/Doutou Morino Megumi)
2Cars Set

Information
The Kiha 40-1700 is a one-man modified car for extremely cold areas, the Kiha 40-700 has a life extension measure added to the original vehicle number by 1000.
In 2018, the Kiha 40-1700 type 4 cars were remodeled for the Kiha 40 "Blessings of Hokkaido" series, and they are operating in various parts of Hokkaido with the exterior that imaged the features of each area of Dohoku, Doto, Donan and Doo.
The Kiha 40-1720 type for "Dohoku Ryuhyo no Michi" belongs to the Asahikawa Driver Center and operates mainly in the Dohoku area.
The "Kiha 40-1779" for "Mt. Doto Mori no Megumi" belongs to the Kushiro Transport Vehicle Station and operates mainly in the Doto area.