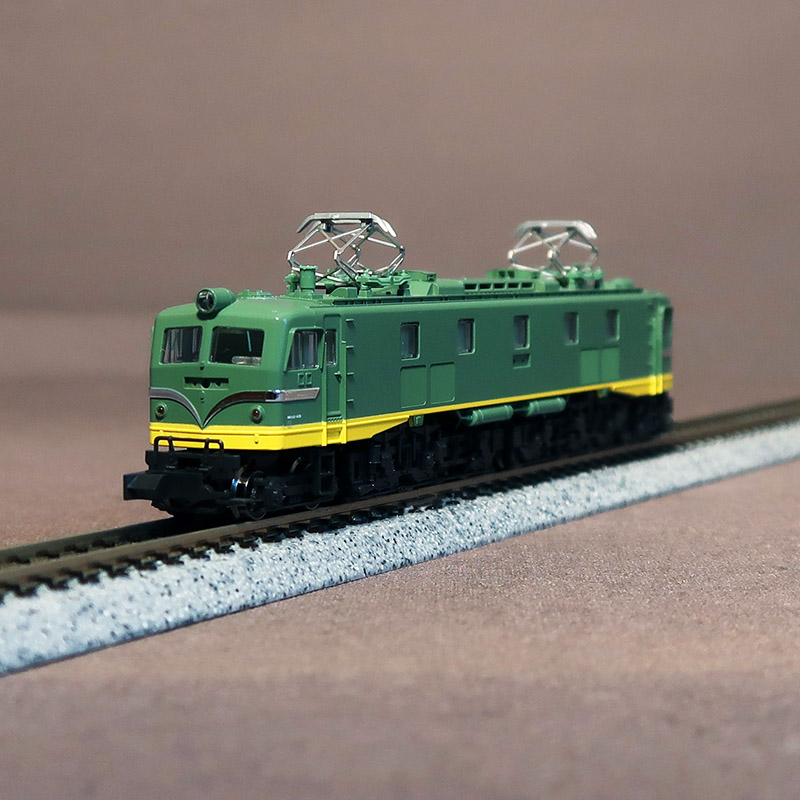 (3039) EF58 Early Version with large windows (Aodaisyo)
Normal Price : ¥ 6,200 JPY
¥ 4,650 JPY
Item Code: KATO 3039
Weigh : 190 g
ItemNumber 3039
EF58 Early Version with large windows (Aodaisyo)

Informatoion
The blue general paint color is officially called light green, and it was the color applied to the special tractor of the "Tsubame" and "Hato" when the Tokaido Main Line was fully electrified in 1956. There were several other test paint colors, but this light green color was adopted, and it was popular under the nickname "Ao Shogun" due to the image of the long train and paint color.
As a dedicated towing machine, this blue general paint color was applied to 25 cars selected from the latest EF58 type at the time. These EF58 types had various forms due to the manufacturing process and the modification received in the running track that was previously active.