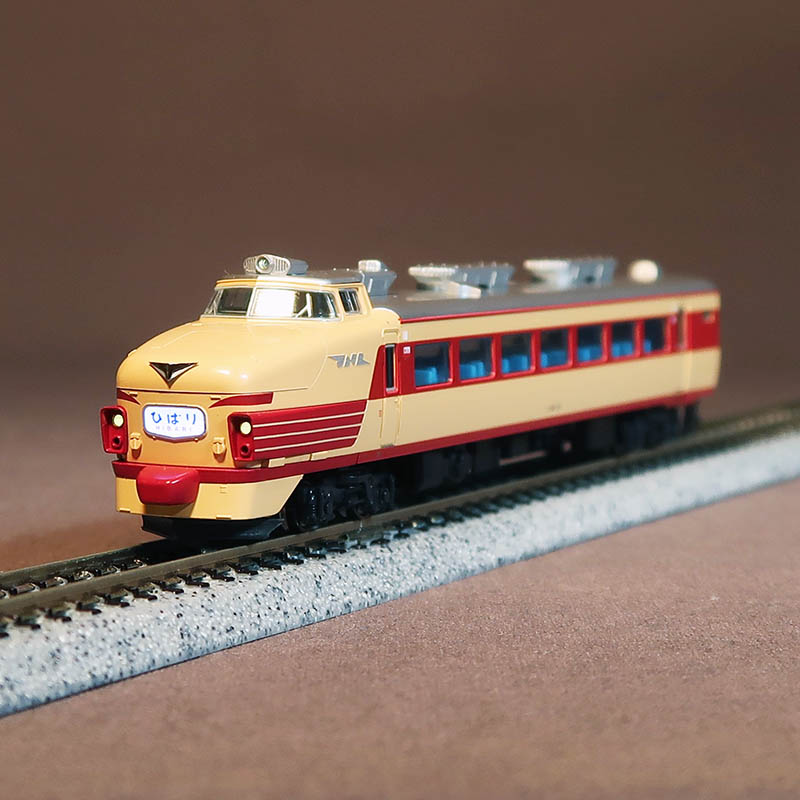 (4550) Kuha481-100 (Bonnet type)
Normal Price : ¥ 2,800 JPY
¥ 2,100 JPY
Item Code: KATO 4550
Weigh : 100 g
ItemNumber 4550
Kuha481-100 (Bonnet type)

Information
485 series of limited express train representing JNR.
The 481 series AC / DC limited express train that appeared in 1964 (1964) was pioneered, and in 1968 (1968), a 485 series capable of running both 50/60 Hz AC was developed.From Hokkaido to Kyushu, except Shikoku It has greatly contributed to interregional transportation throughout the country.
The style of the top car Kuha 481 began with a bonnet shape, passed through the front penetration type 200 series, and became a completed style with a non-penetrating 300 series, and was popular as the face of JNR Limited Express. The intermediate car Moha 484/485, Salo 481 and Sashi 481 have changed their cooler format since 1972, and the style on the roof has changed significantly.