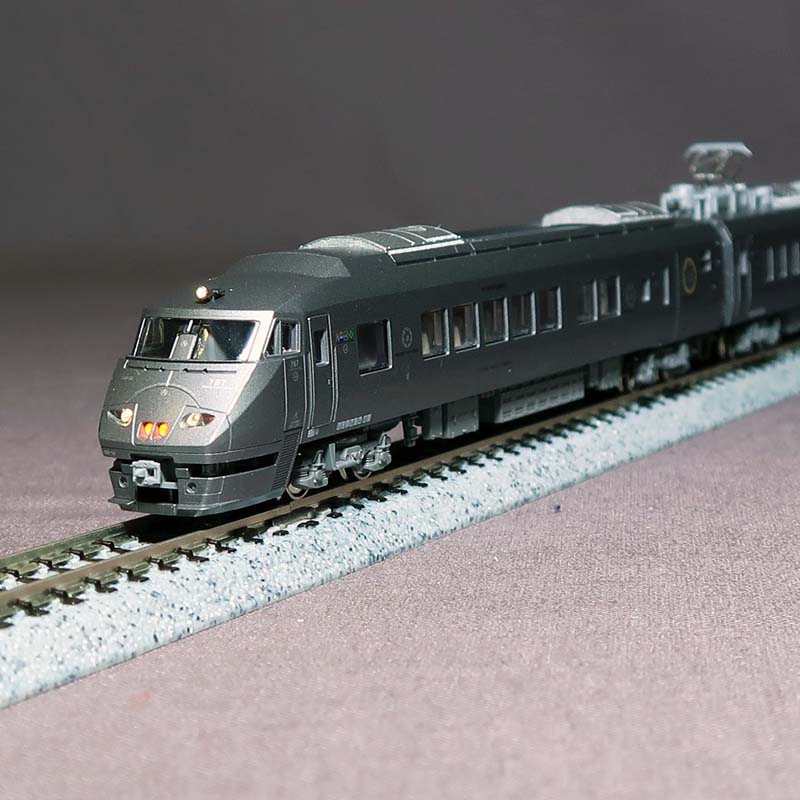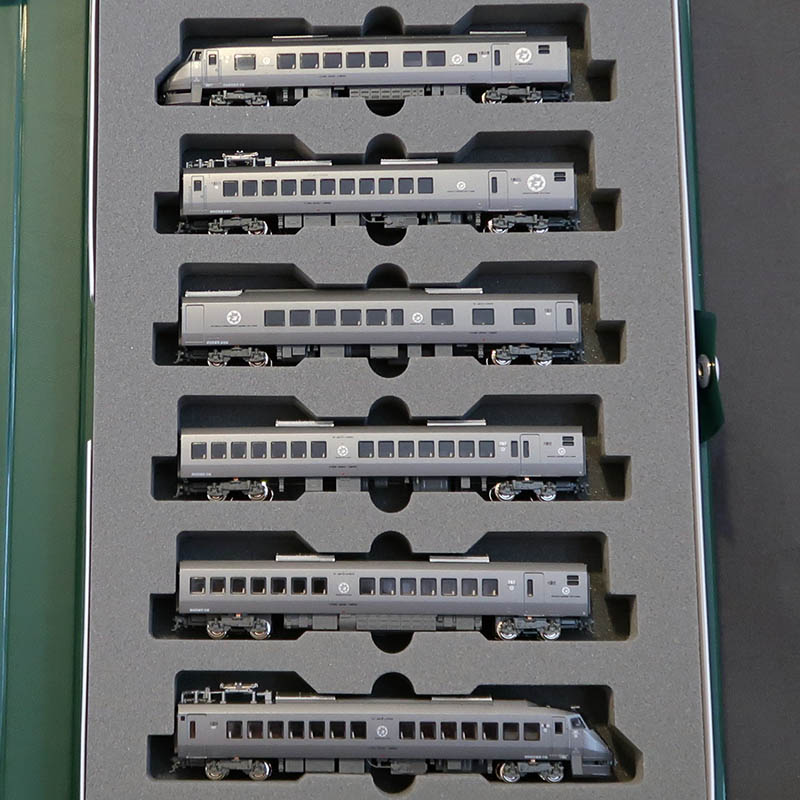 (10-590) 787 Series "Around The Kyusyu"
Normal Price : ¥ 15,000 JPY
¥ 12,000 JPY
Item Code: KATO 10-590
Weigh : 670 g
ItemNumber 10-590
787 Series "Around The Kyusyu"
6Cars Set

Information
After their debut in 1992, Series 787 AC Electric Cars for express trains have been regularly seen across Kyushu, operating first as conventional express train "Tsubame" and then as "Ariake," "Nichirin" and "Kamome." The car has also appeared as short 4-car train in 1999.
After complete renewal, it has been used since 2004 as connection express train for the Kyushu Shinkansen bullet train between Hakata and Yatsushiro. Series 787 for Shinkansen connection express train looks stout in shiny metal gray color and decorated with emblems on its sides.

Kato plans to release a N scale model of this connection express for Shinkansen "Tsubame" in the first half of 2005.