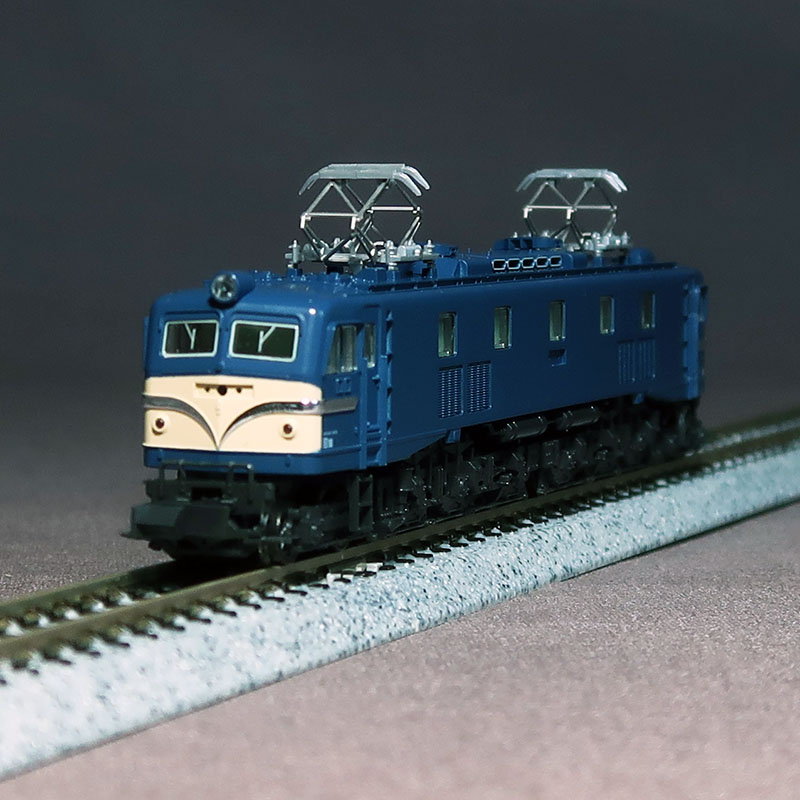 (3049) EF58 Late Stage (Small window/H Rubber)
Normal Price : ¥ 6,200 JPY
¥ 4,650 JPY
Item Code: KATO 3049
Weigh : 190 g
ItemNumber 3049
EF58 Late Stage (Small window/H Rubber)

Information
EF58 late form small window H rubber can be enjoyed to enjoy the appearance of late years.
The EF58 type is a locomotive that remains in Japanese railway history. The front of the two front windows with a long and smart "semi-streamline" body and nose lines caught the hearts of many fans. 172 cars were manufactured between 1964 and 1958 (Showa 21-33). The later model EF58 has undergone maintenance and remodeling with an emphasis on practical use and performance maintenance, and the number of vehicles that have undergone changes in the shape of the driver's cab windows, elevating stairs and side air filters has increased. It has become one of the.