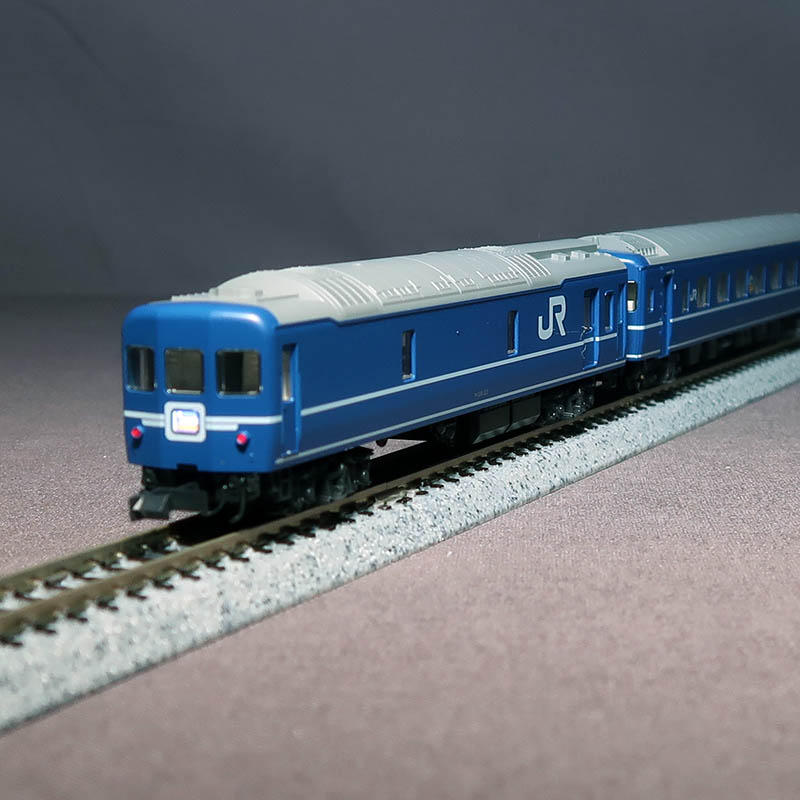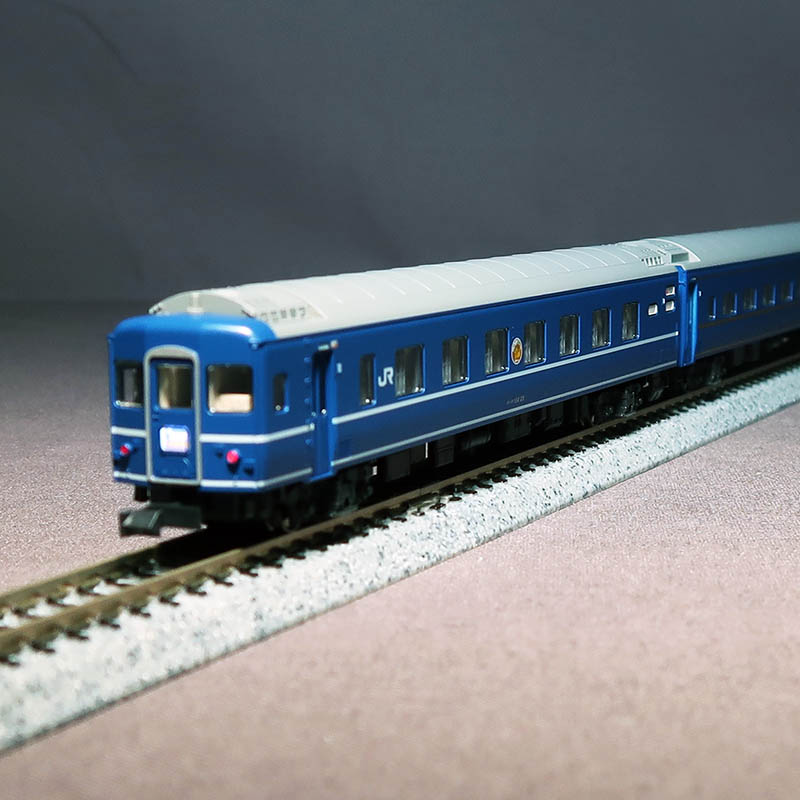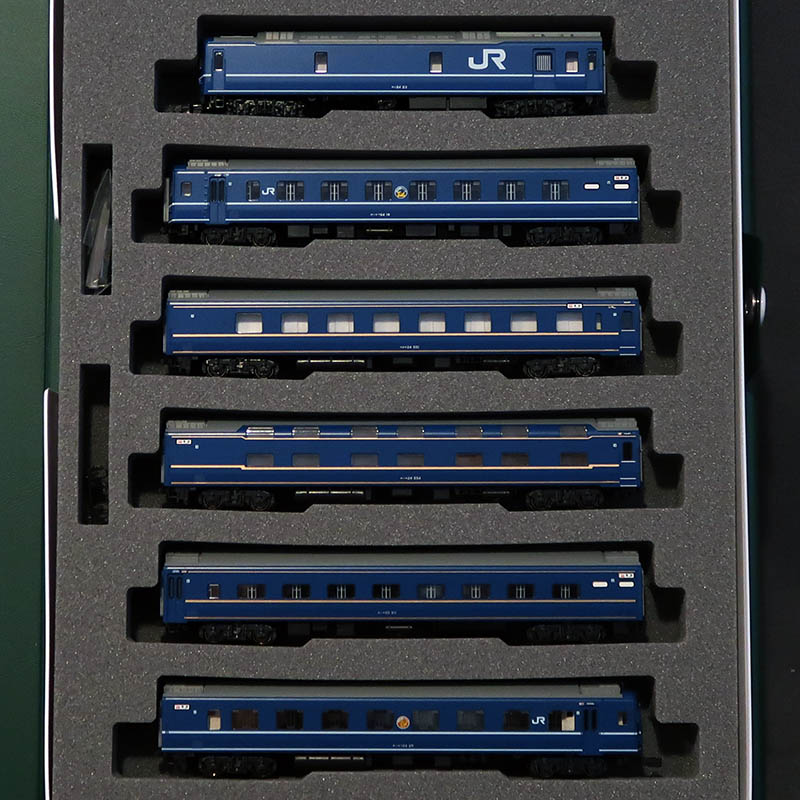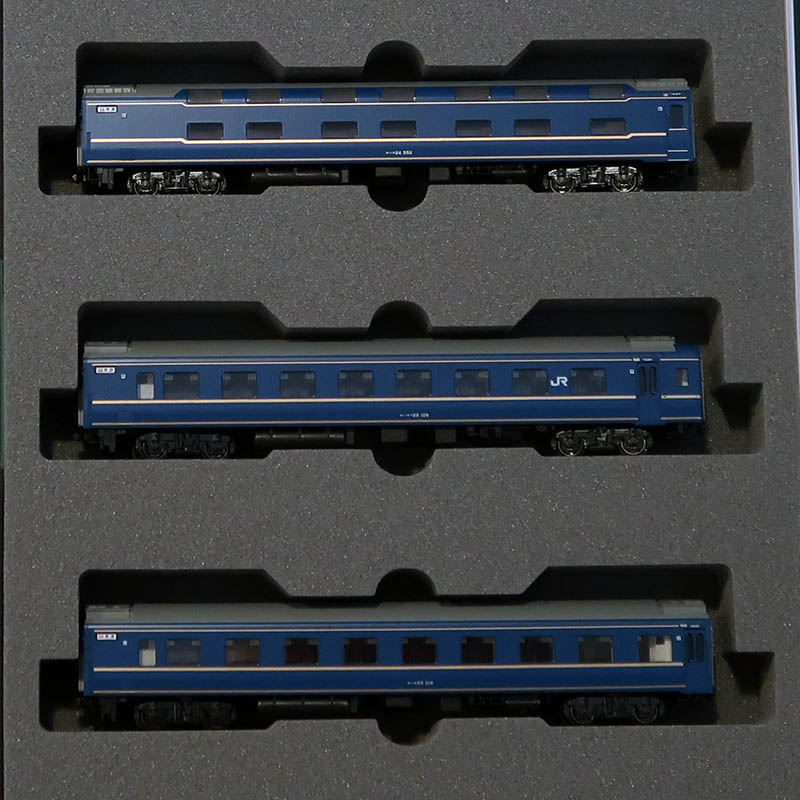 (10-822+10-823) 24 series "Akebono"
Normal Price : ¥ 17,000 JPY
¥ 13,600 JPY
Item Code: KATO 10-822+10-823
Weigh : 1090 g
ItemNumber 10-822+10-823
24 series "Akebono"
Basic 6Cars+3Cars Add-On
9Cars Set

Information
The special express train "Akebono" connecting the Ueno and Aomori areas started operation in 1970 as the first blue train on the Okuhonsen line. The trains used were 20 series passenger cars, 14 series, 24 series, and the operation route was also changed from Fukushima-Yamagata to Likuha East Line with the opening of Yamagata Shinkansen, and after opening Akita Shinkansen on Joetsu Line and Shinetsu Main Line. The route is via the Uetsu Main Line, and it leads to today as a valuable blue train that links Kanto and Tohoku.