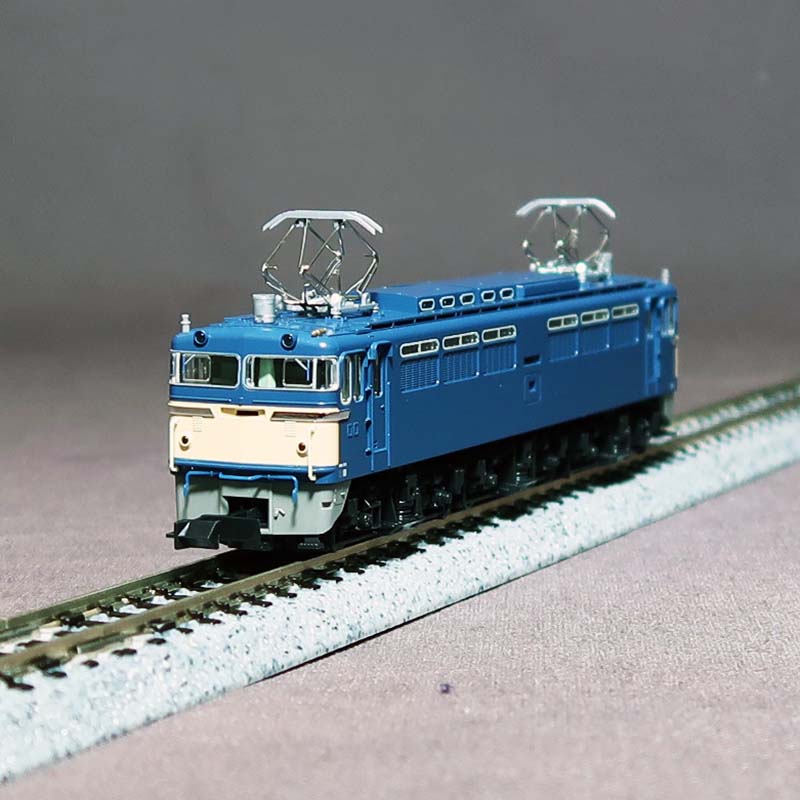 (3088-1) EF65-0
Normal Price : ¥ 7,200 JPY
¥ 5,400 JPY
Item Code: KATO 3088-1
Weigh : 150 g
ItemNumber 3088-1
EF65-0

Information
Manufactured to expedite freight transport on the Tokaido and Sanyo mainlines, the EF65 Electric Locomotive made its debut in 1965. Numbered 0 and over, one hundred and thirty five (135) units were eventually produced.
In terms of the appearance, the EF65 was a simple succession of the 4th production version of the EF60. In respect of speed and controllability, however, it was so improved as to make a virtual peak in the evolution of the AC electric locomotive.
Appreciated by engineers as a locomotive very easy to handle, the EF65 is widely operated in metropolitan areas, on the Tohoku mainline, on the Takasaki Line and in the Kinki region, in addition to the Tokaido and Sanyo mainlines.