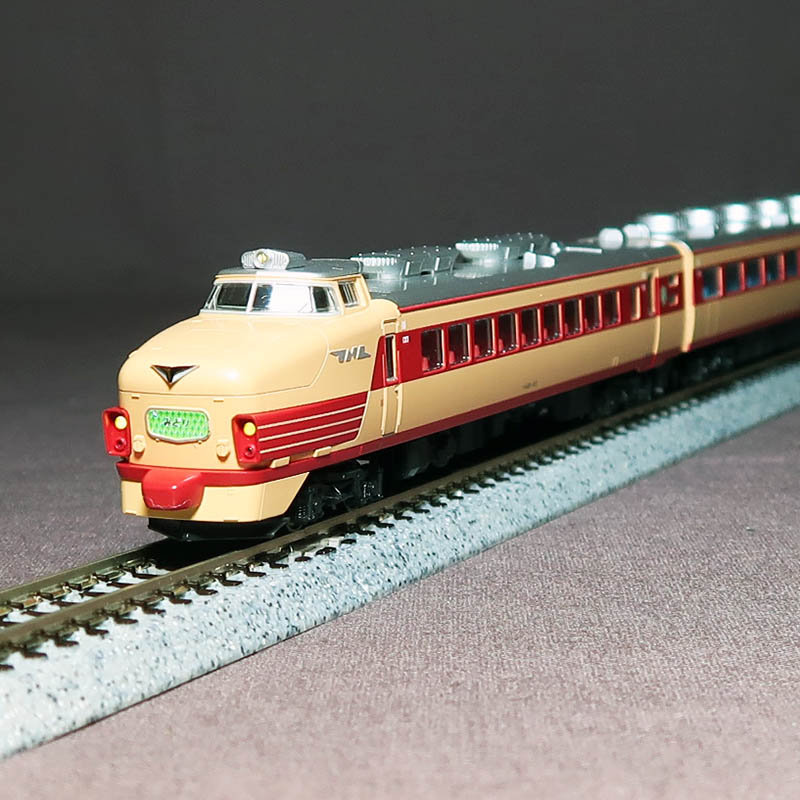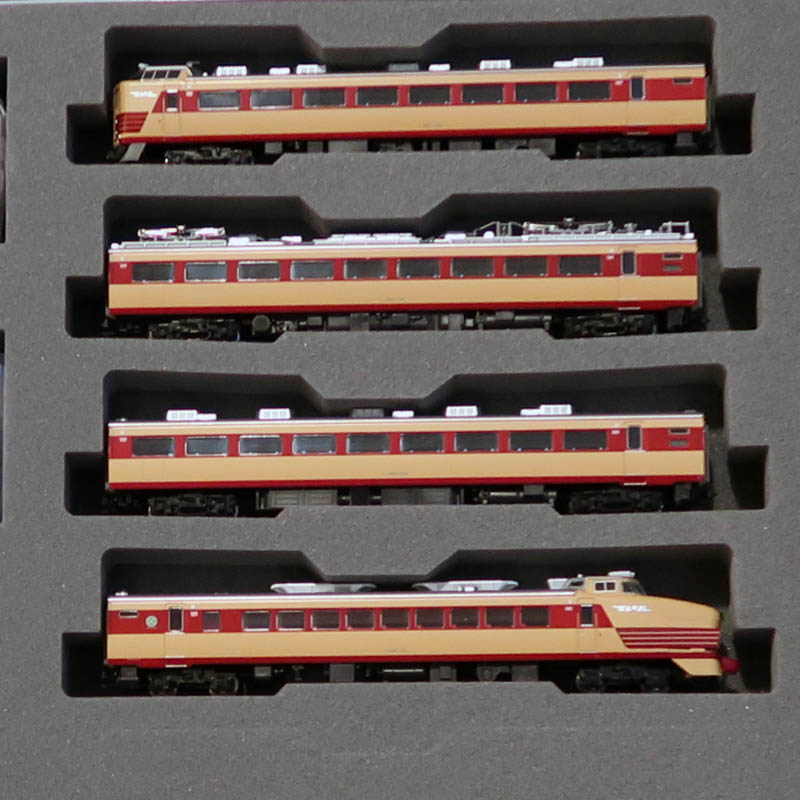 (10-1480) 485 Series "Midori"
Normal Price : ¥ 14,000 JPY
¥ 10,500 JPY
Item Code: KATO 10-1480
Weigh : 640 g
ItemNumber 10-1480
485 Series "Midori"
4Cars Set

Information
Kato will make the scale model of Series 485-200, the first version of the electric rice cooker by nickname.
It is the model which emerged in 1972 with the top car equipped with a gangway door and the air conditioner changed to floor installation model AU71A in order to accommodate more passengers. Since 1976, the train combining limited expresses "KAMOME" and "MIDORI" started the service between Hakata and Nagasaki/Sasebo. "MIDORI" was much talked about as the then shortest limited express train just consisting of 4 carriages.