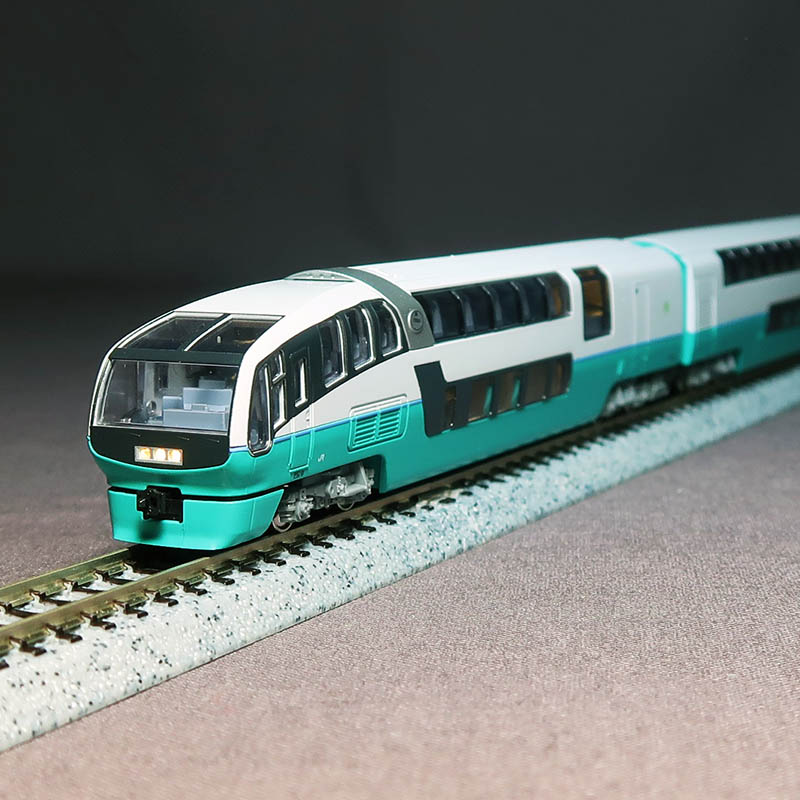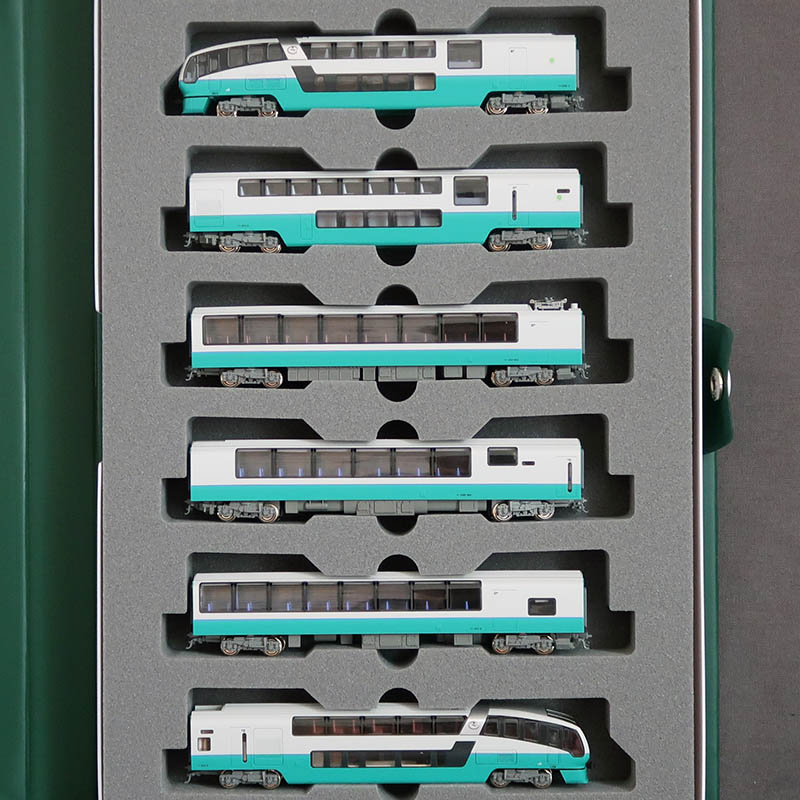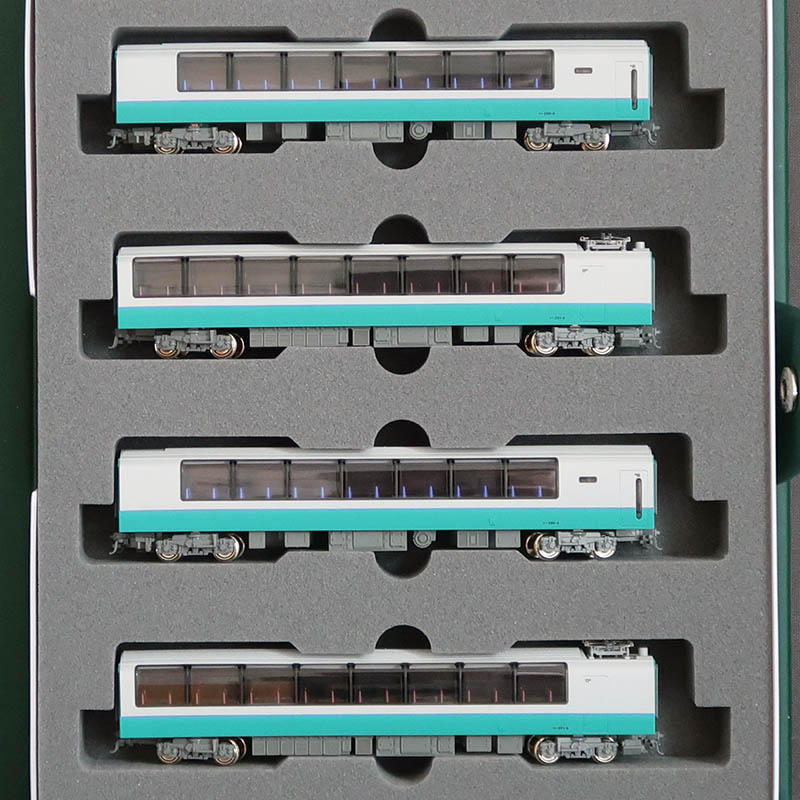 (10-1411+10-1412) 251 Series "Super View Odoriko" (New Color)
Normal Price : ¥ 27,400 JPY
¥ 20,550 JPY
Item Code: KATO 10-1411+10-1412
Weigh : 1180 g
ItemNumber 10-1411+10-1412
251 Series "Super View Odoriko" (New Color)
Basic 6Cars+4Cars Add-on
10Cars Set

Information
The name "Odoriko" (Dancing Girl) comes from a story of romance in Izu, written by the Nobel laureate novelist, Yasunari Kawabata,
The Series 251 Superview Odoriko made its debut in 1990 as an express train for speedy travel between Tokyo and resorts in scenic Izu Peninsula Province. To realize superb view, the train was made to consist of double-decker and single high-decker cars only. The appearance was enhanced with bold curves in streamlined form, painted originally light blue. In order to comply with the various needs for a sightseeing train, the interiors were also separated into three parts, one made for group tourists, the second with green reclining sheets for the first-class travelers and the third with very wide view windows in high-decker cars. In 1991, the train received the "Laurel" award from the association of railway fans of Japan.
In 2002, 12 years after its debut, a renewal was made on the train with new modern painting of ivory and turquoise colors separated with a blue line. The facilities inside the train were also then improved, including addition of accommodations for the handicapped. Kato plans to make an N-scale model of the train in this new painting.