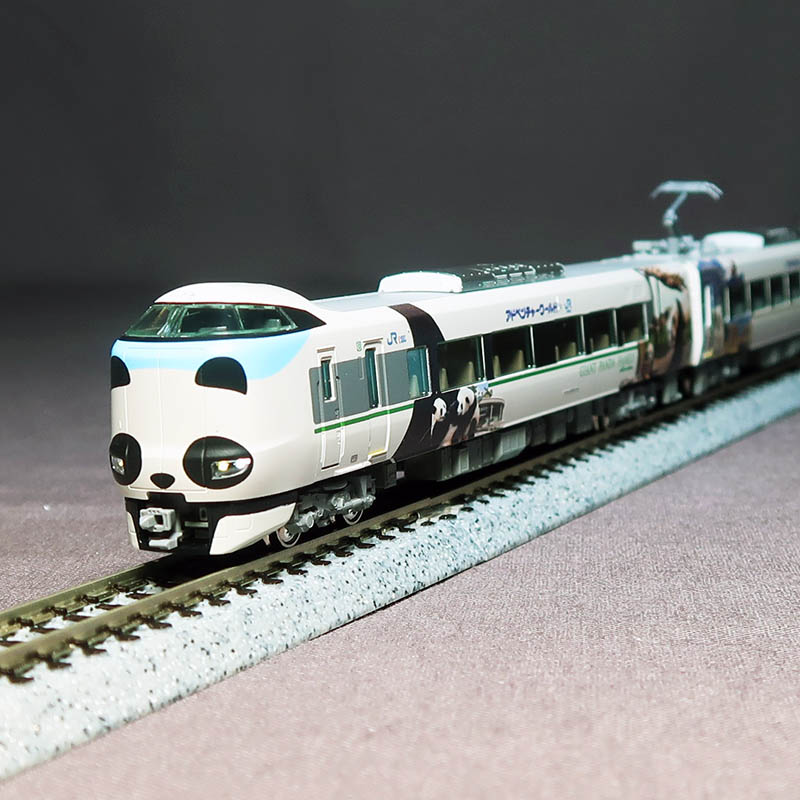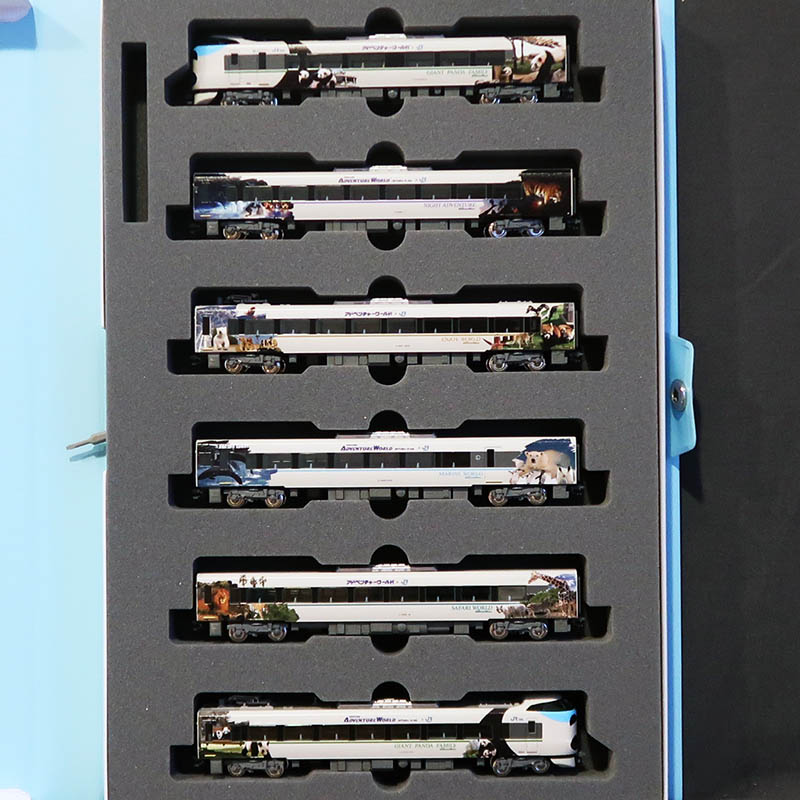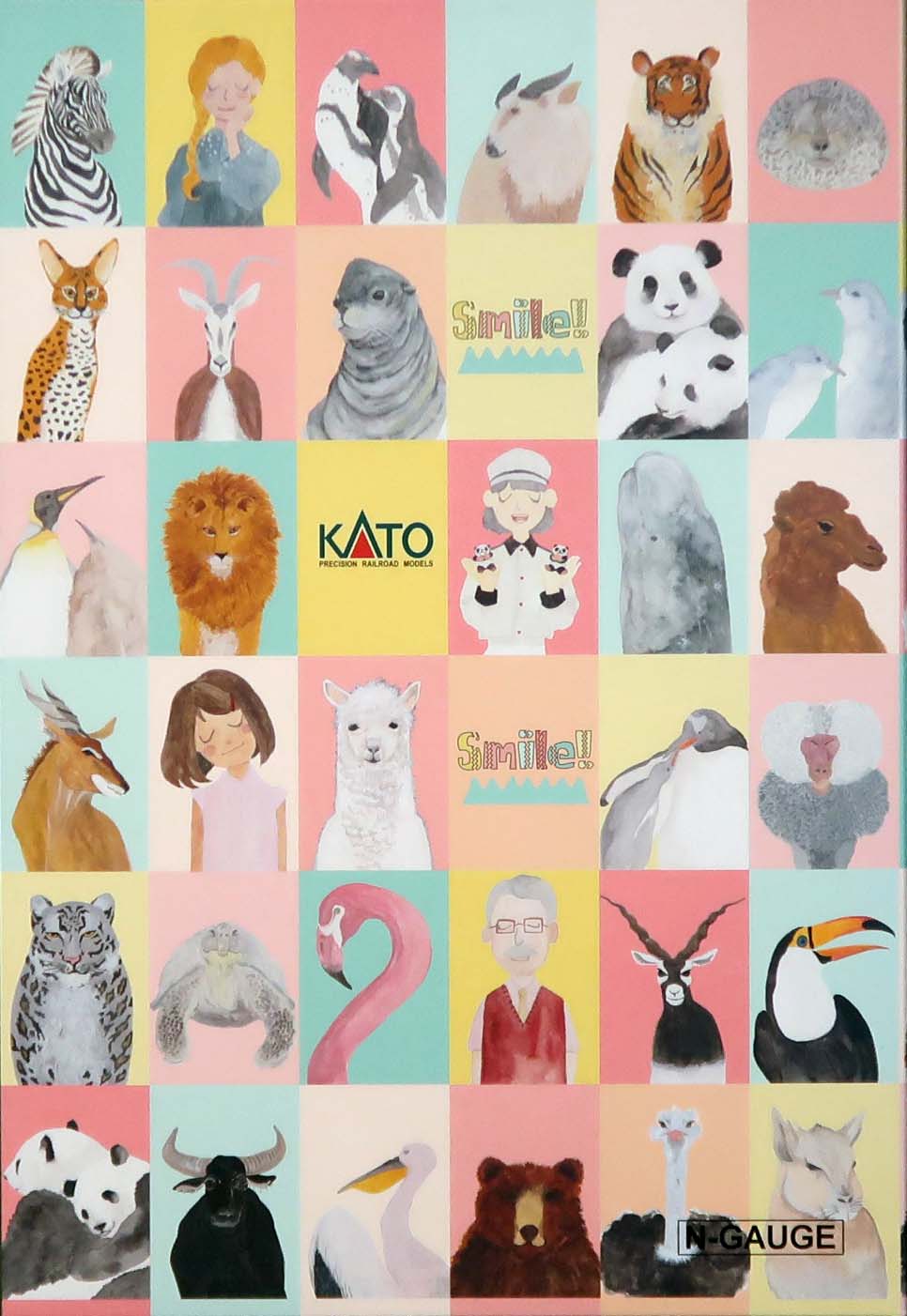 (10-1506) 287 SERIES Panda Kuroshio "Smile Adventure Train"
¥ 14,250 JPY
Item Code: 10-1506
Weigh : 710 g
ItemNumber 10-1506
287 SERIES Panda Kuroshio "Smile Adventure Train"
6Cars Set

Information
"Adventure World" (opened in April, 1978 in Shirahama Cho, Nishimuro Gun, Wakayama prefecture under another name at the beginning) is a distinctive theme park combining zoo, aquarium and amusement park under the theme of "harmony between humans, animals and nature".
The establishment is making efforts to breed pandas as its unique endeavor. It has achieved propagation of 16 pandas by 2016 and it is now breeding 5 pandas.
Since August, 2017, JR West Japan began operation of train "Panda Kuroshio", by Series 287 Limited Express wrapped with films printed with panda face image on the front and images of other animals of the park on the body sides, on the Kisei mainline in the region.
This train is attracting numerous passengers centering on families traveling out on holidays.
Not only is the outside appearance made to please children but the inside is also full of various devices to make the holiday travel of families delightful such as seats looking like Panda.