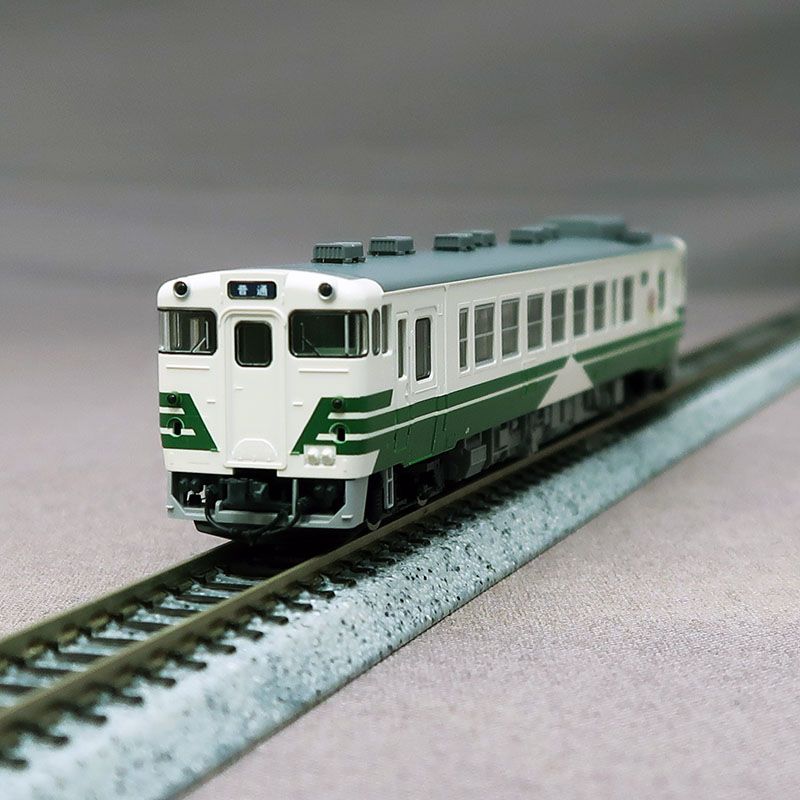 (9416) JR Kiha 40-500 Type (Oga Line/with motor)
Normal Price : ¥ 7,100 JPY
¥ 5,680 JPY
Item Code: TOMIX 9416
Weigh : 170 g
ItemNumber 9416
JR Kiha 40-500 Type (Oga Line/with motor)

Information
The Kiha 40-500 is a vehicle with a double cab structure that was introduced for cold regions, and the side windows are upper-down and lower-up unit windows.
Kiha 40-500 has an external rain gutter up to 553.
Kiha 40-500, which is mainly used on the Oga Line, is based on cream with a green belt.