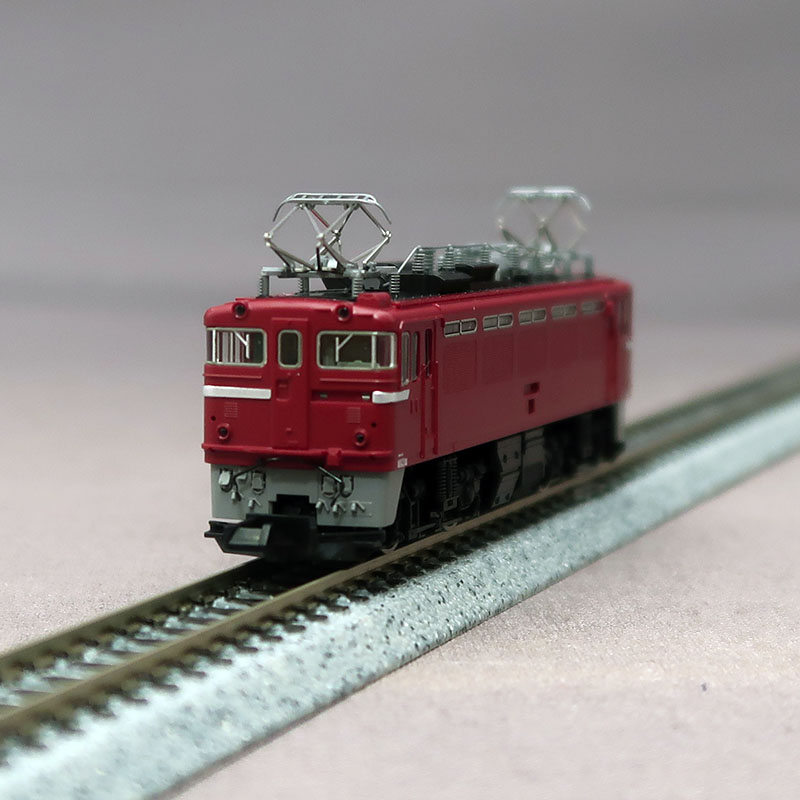 (7140) JNR ED75-0 (no eaves, late model)
Normal Price : ¥ 7,400 JPY
¥ 5,920 JPY
Item Code: TOMIX 7140
Weigh : 200 g
ItemNumber 7140
JNR ED75-0 (no eaves, late model)

Information
The ED75 is an AC electric locomotive that appeared in 1963.
The details of Units 101-160 have changed, such as the eaves disappearing and the skirt shape being changed.
After the conversion to JR, some vehicles were taken over by JR Freight and played an active role, but all vehicles retired.