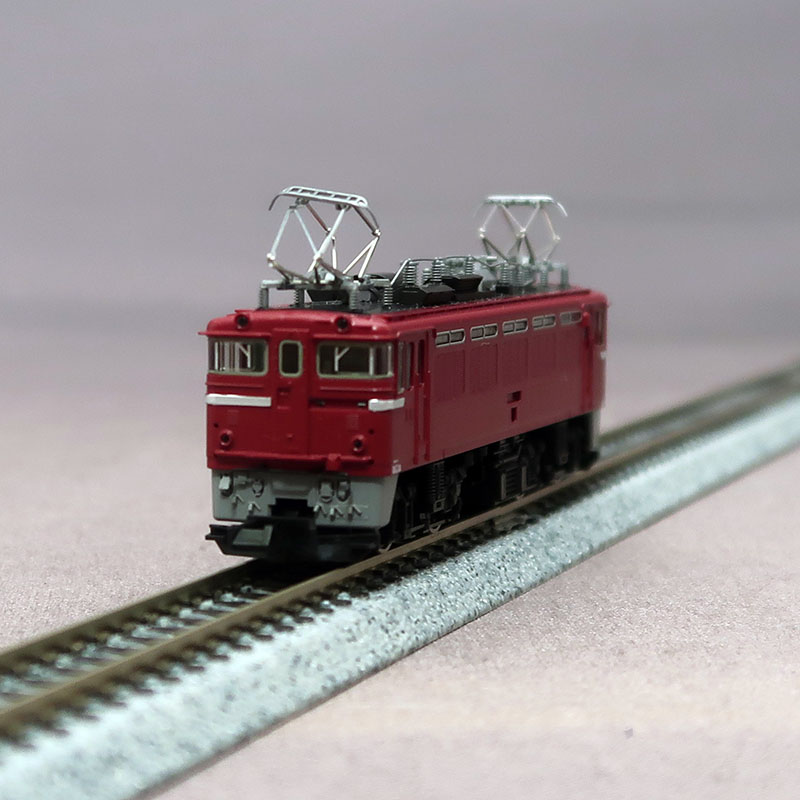 (7139) JNR ED75-0 (with eaves, early model)
Normal Price : ¥ 7,400 JPY
¥ 5,920 JPY
Item Code: TOMIX 7139
Weigh : 200 g
ItemNumber 7139
JNR ED75-0 (with eaves, early model)

Information
The ED75 is an AC electric locomotive that appeared in 1963.
Units 50 to 100 appeared at the time of Morioka electrification and became a characteristic shape with the addition of eaves as a countermeasure in cold regions.
After the conversion to JR, some vehicles were taken over by JR Freight and played an active role, but all vehicles retired.