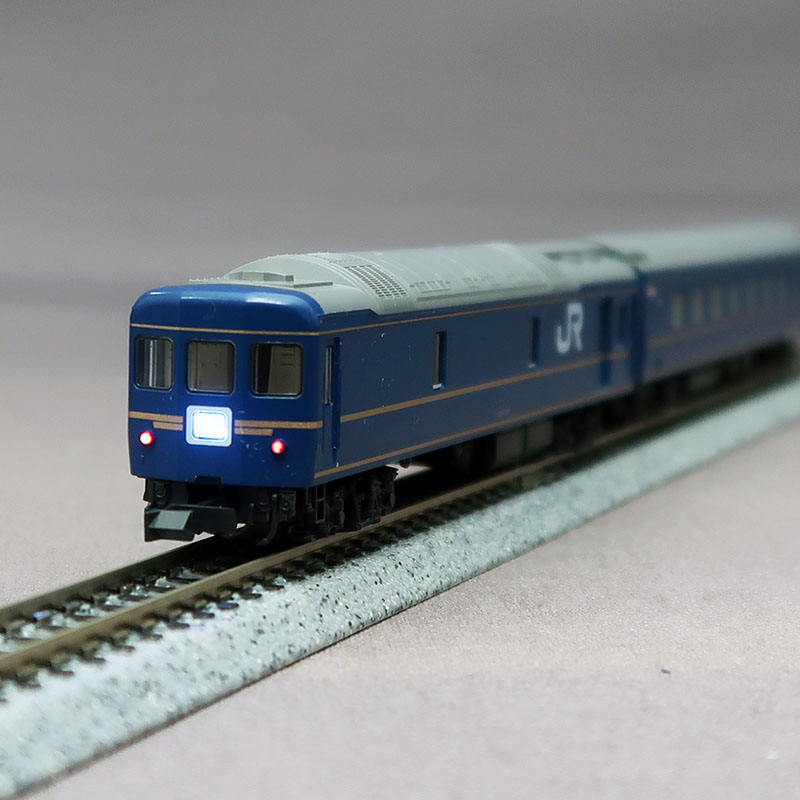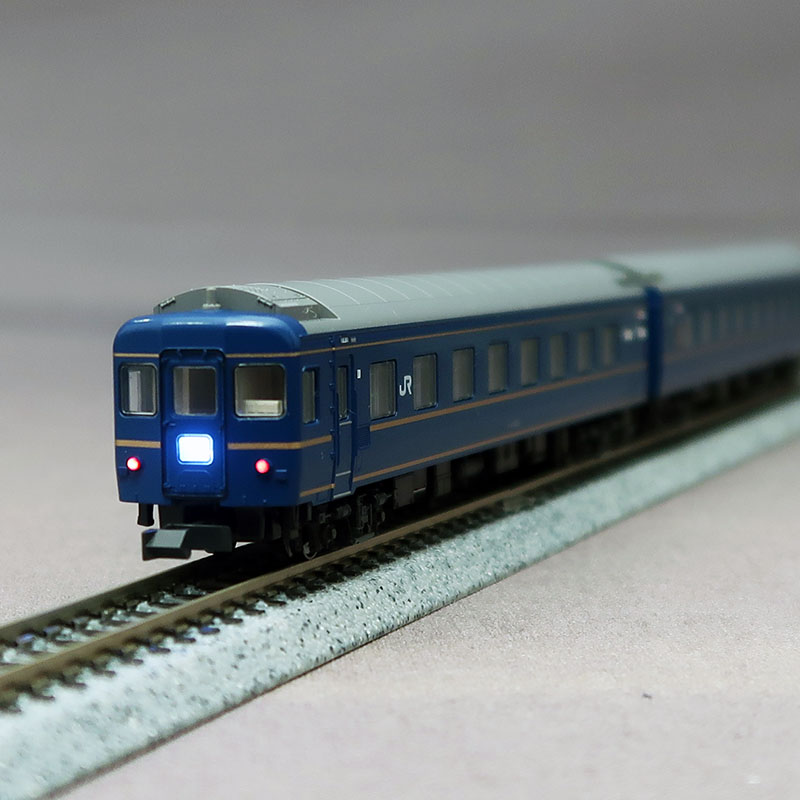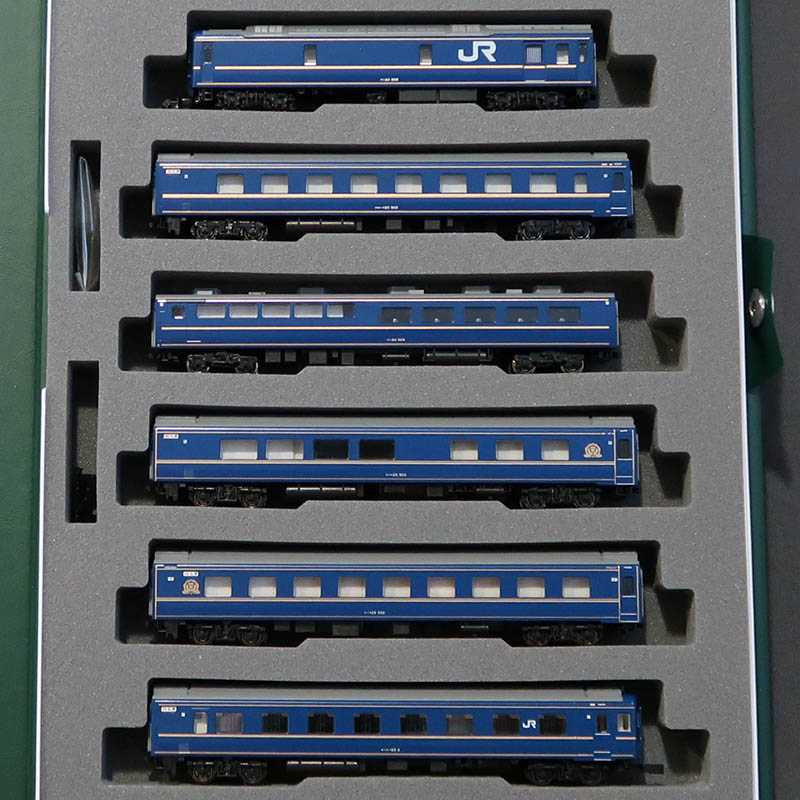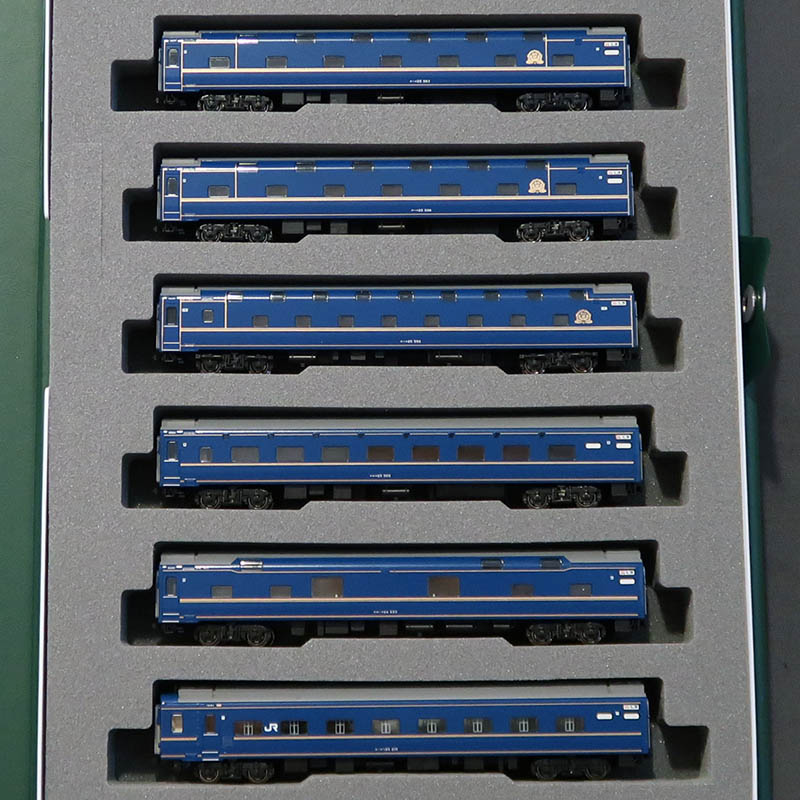 ※Re-release (10-831+10-832) 24 Series Sleeping Car Express (Hokutosei DX)
Normal Price : ¥ 24,500 JPY
¥ 18,375 JPY
Item Code: KATO 10-831+10-832
Weigh : 1310 g
ItemNumber 10-831+10-832
24 Series Sleeping Car Express (Hokutosei DX)
Basic 6Cars+6Cars Add-On
12Cars Set

Information
According to the opening of the Seikan tunnel connects Honshu and Hokkaido in the 0/1988 (1988), started sleeping car limited express hokutosei trains run between Ueno and Sapporo. 0/2008 (2008) luxury-oriented service is done as a luxury sleeper express run, was well received, but was been reduced flights to one round trip. Mixed organization of JR Hokkaido, JR East Japan for vehicles in the current organization, lobby and room B sleeping 1-7 6 car using JR Hokkaido car, dining car (w /) and A train-11 car, power car consists of JR East Japan car, Has remained one of the few overnight sleeper, Hokkaido Shinkansen preparations of 0/2015 (2015) in March after a scheduled is an extraordinary, has been operated until August.