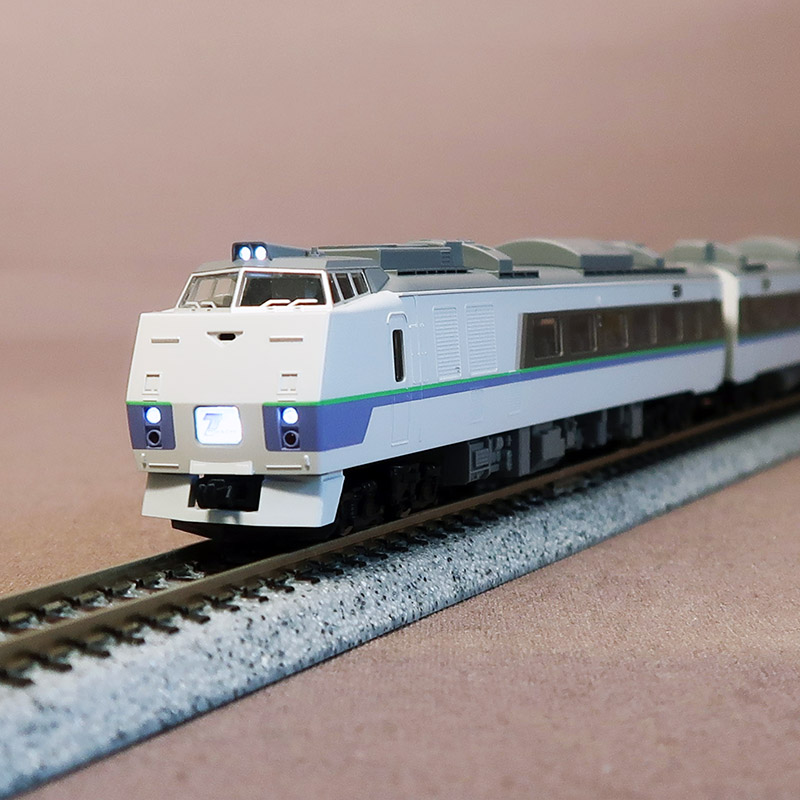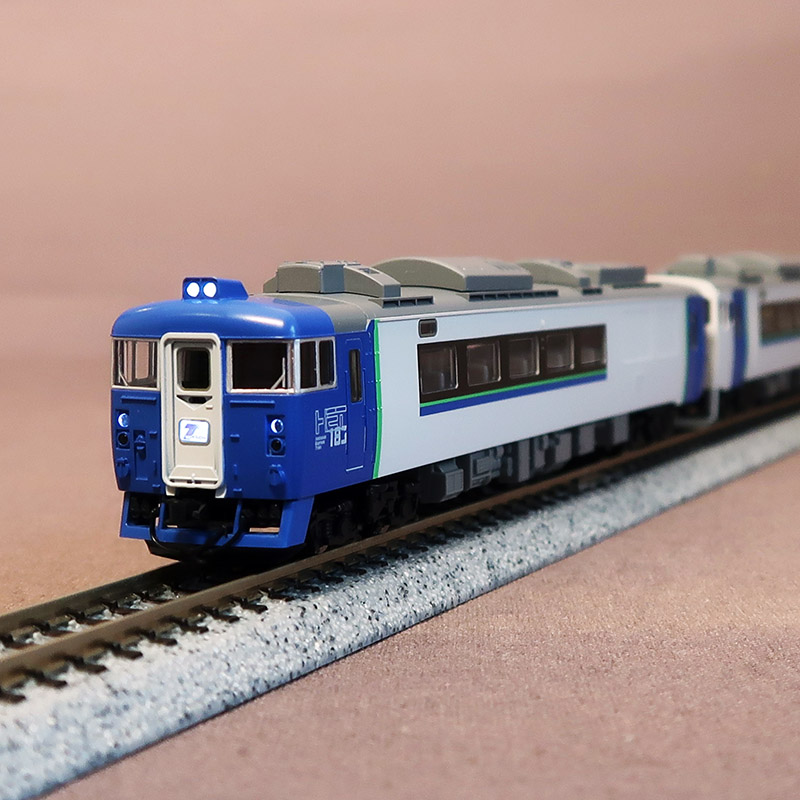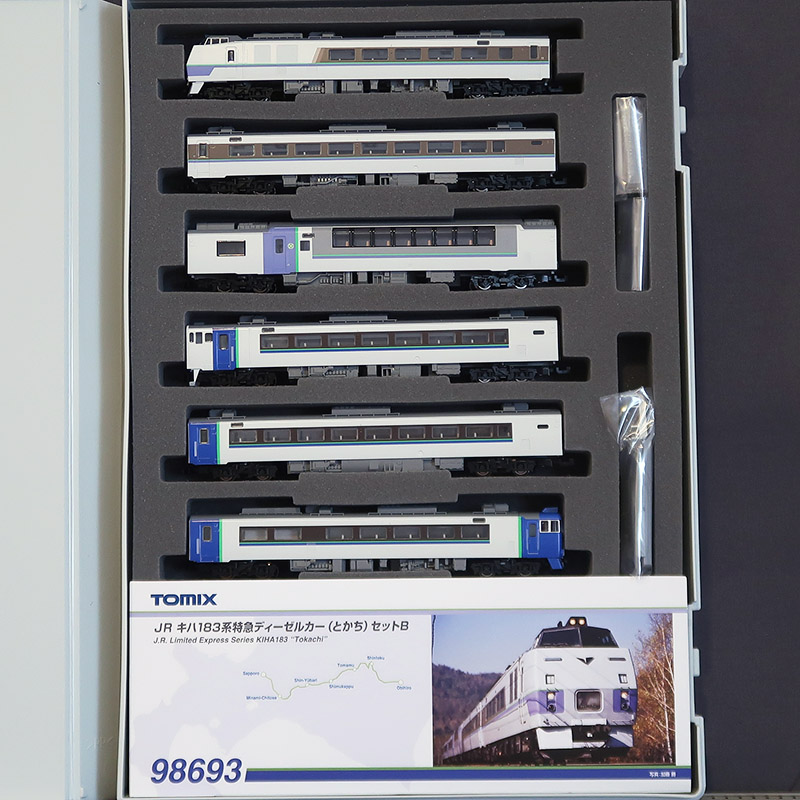 (98693) JR Kiha 183 Series Tokachi B
Normal Price : ¥ 18,600 JPY
¥ 14,880 JPY
Item Code: TOMIX 98693
Weigh : 750 g
ItemNumber 92310
JR Kiha 183 Series Tokachi B
6Cars Set

Information
The Kiha 183 is a limited express vehicle that appeared in 1979 to replace the Kiha 82 in Hokkaido.
"Tokachi" is a limited express train connecting Sapporo and Obihiro via Ishikatsu and Nemuro Main Line, and was born in the form of complementing the 1990 limited express "Oozora".
The Kiha 182-100 was remodeled in 3 cars with an intermediate vehicle Kiha 182-0 equipped with a forwarding cab capable of running on the main line in preparation for the expansion and consolidation at intermediate stations.
The Kiha 182-200 is a vehicle with the Kiha 182-0 engine replaced with a 600PS N-DMF18HZ engine for increased output, and was also connected to the "Tokachi".