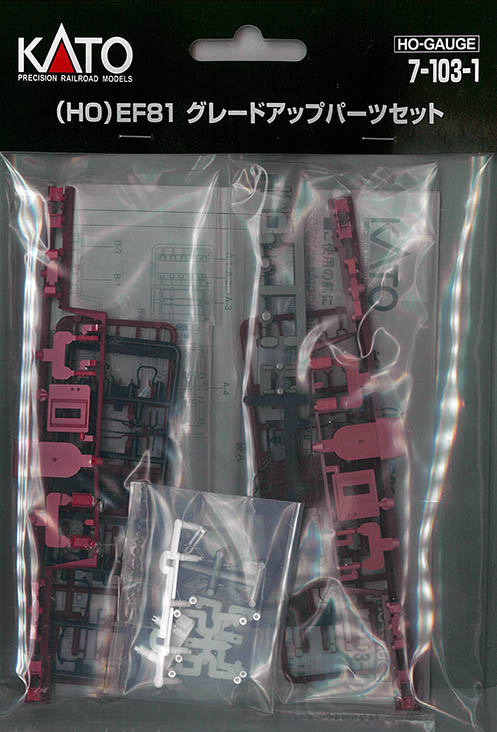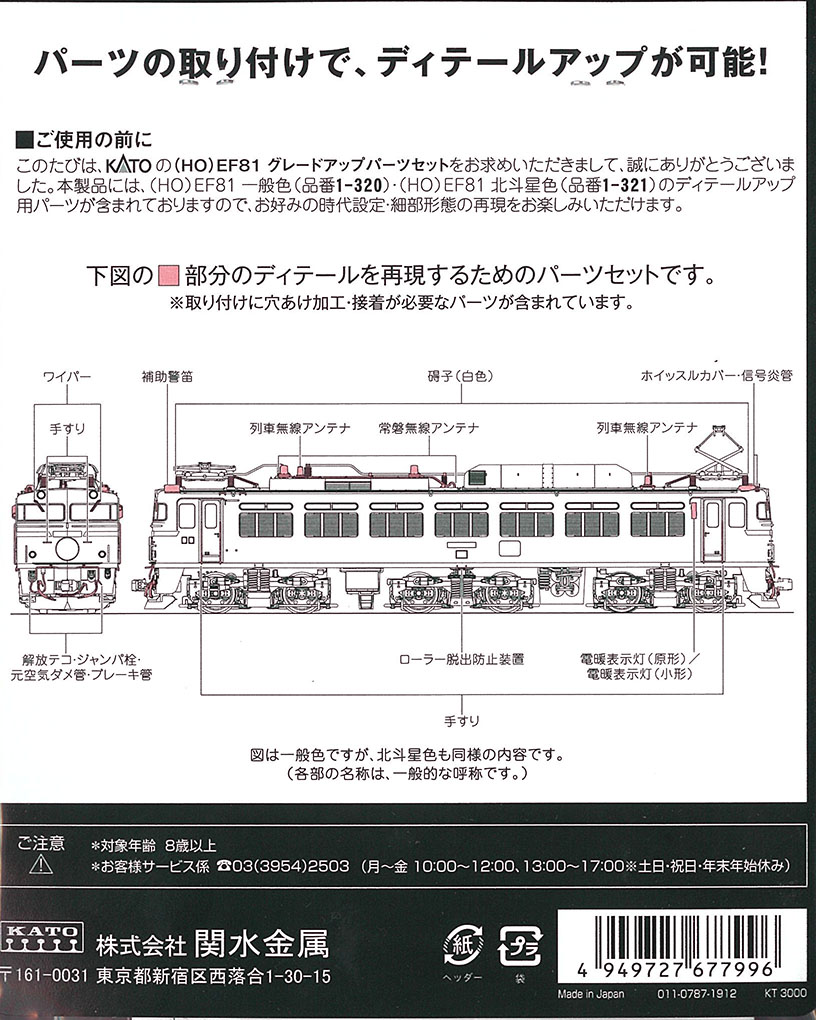 (HO-7-103-1) EF81 Upgrade Parts Set
Normal Price : ¥ 3,000 JPY
¥ 2,400 JPY
Item Code: KATO HO-7-103-1
Weigh : 60 g
ItemNumber HO-7-103-1
1 Car for one

Information
(HO) Commercialized the EF81 as a JNR electric locomotive product that is widely used from sleeper expresses to freight trains.
(HO) Like the EF510, it adopts a bogie power unit system of a coreless motor that realizes smooth and high traction driving performance. The product is also equipped with a taillight lighting gimmick, suitable for replacement play in a small space.
It is available in two colors: "Rose Pink" and "Hokutosei", which features a red car body and shooting stars on the sides, and has a strong popularity.
A "grade-up parts set" that can reproduce the details omitted in the product is also released at the same time. Era settings and details can be customized to your liking.