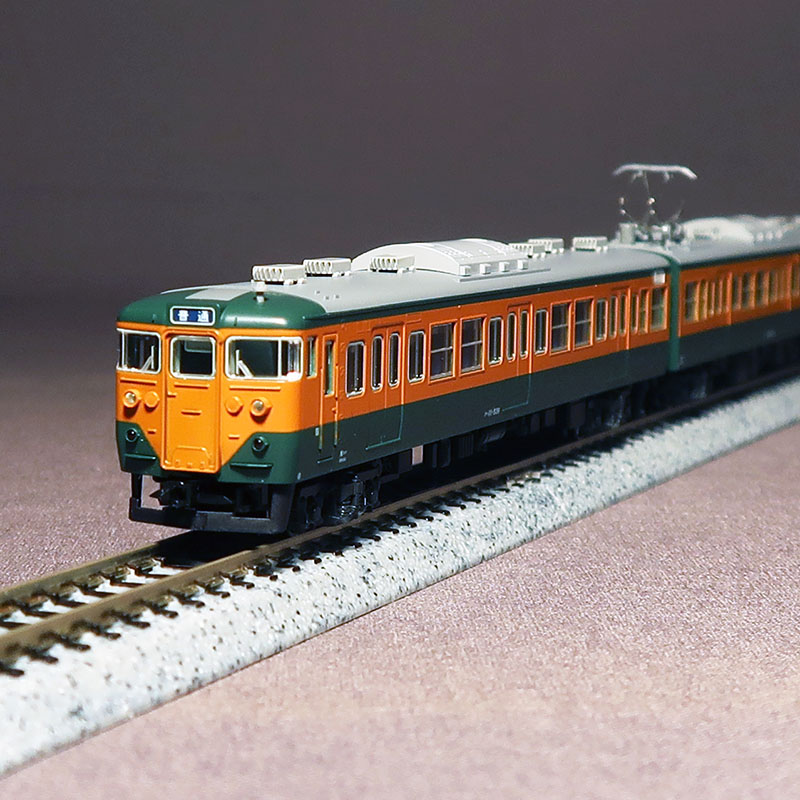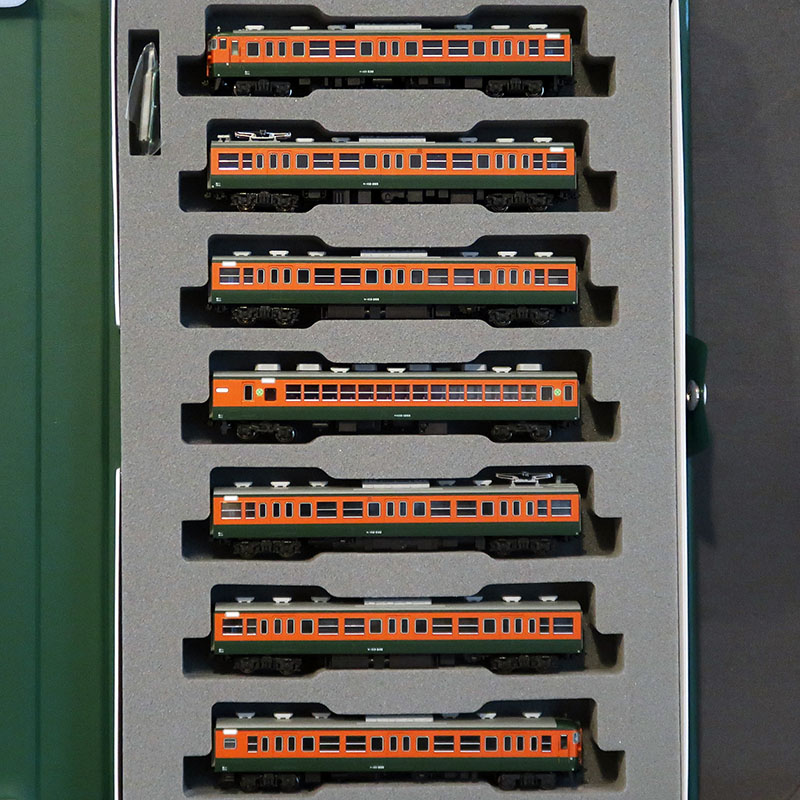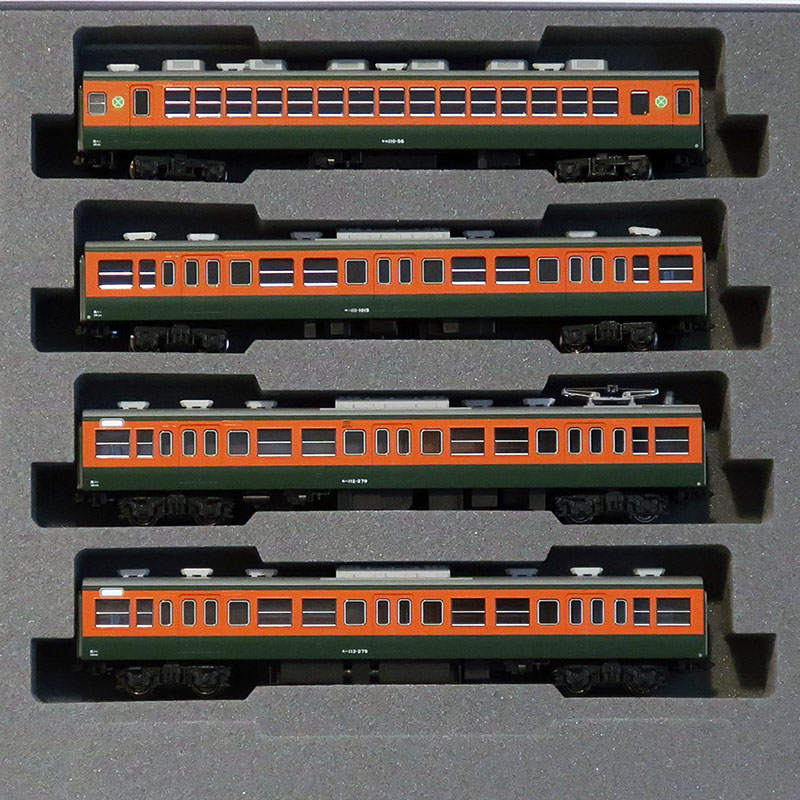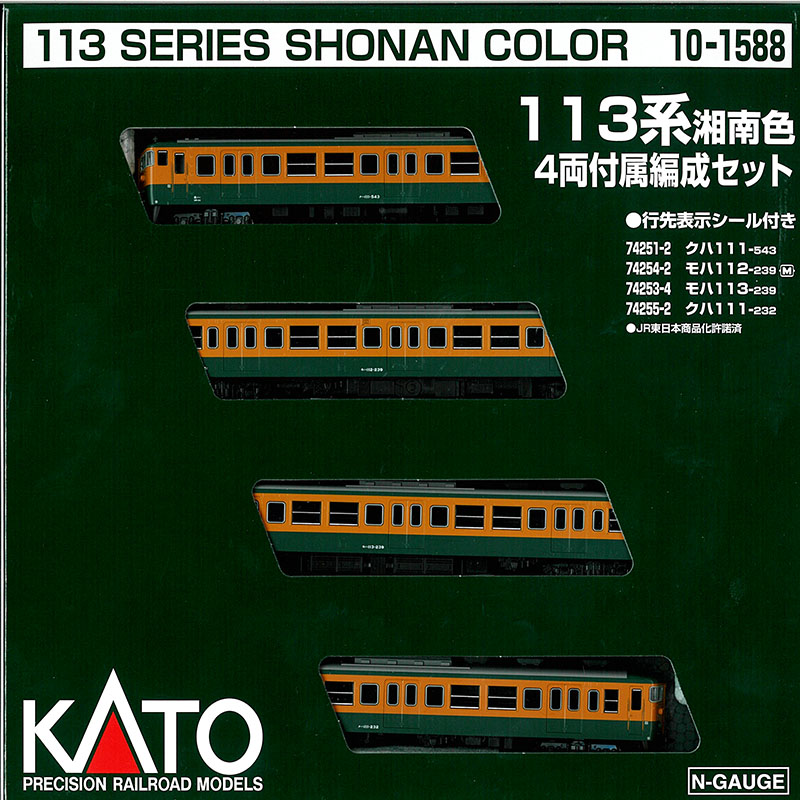 (10-1586~10-1588) 113 Series Syonan Color
Normal Price : ¥ 41,500 JPY
¥ 31,125 JPY
Item Code: KATO 10-1586+10-1587+10-1588
Weigh : 1600 g
ItemNumber 10-1586+10-1587+10-1588
113 Series Syonan Color
Basic 7Cars+4Cars Add-On+4Cars Associated
15Cars Set

Information
Commercialized the 113 series train, the definitive version of the DC suburban train for flat lines, with a full renewal.
The 113 series appeared as a 111 series output boost type. In addition to the Tokaido / Sanyo Main Line (between Tokyo and Okayama), which is the main place of activity, he is also active on the Yokosuka Line, Boso Lines, Nakagyo District, Kansai District, Sanyo Local, etc. The train has a long manufacturing period and a wide variety of variations.
Series 113 on the Tokaido Main Line Tokyo Exit (Tokyo-Shizuoka / Hamamatsu) is also called the "Shonan Train" from the traditional yellow-cyan and green No. 2 paint colors, and comes with 11 basic vehicles (including 2 green vehicles) + It has been active for more than 40 years from 1964 (2006) to 2006 (2006) with a maximum length of 15 cars of 4 cars. The product can reproduce the imposing 15-car train with two green cars built in a full set, and can also enjoy the basic + additional 11-car train as an extra-high speed with the basic + attached 11-car train. In addition, it is possible to play as a combination of Tokaido and Sanyo local by combining each set.