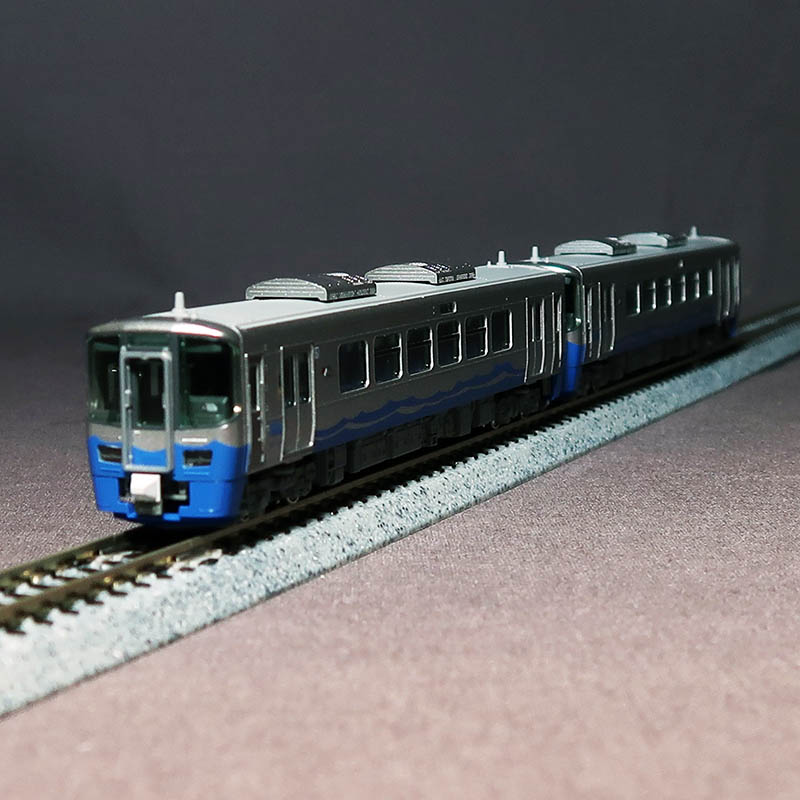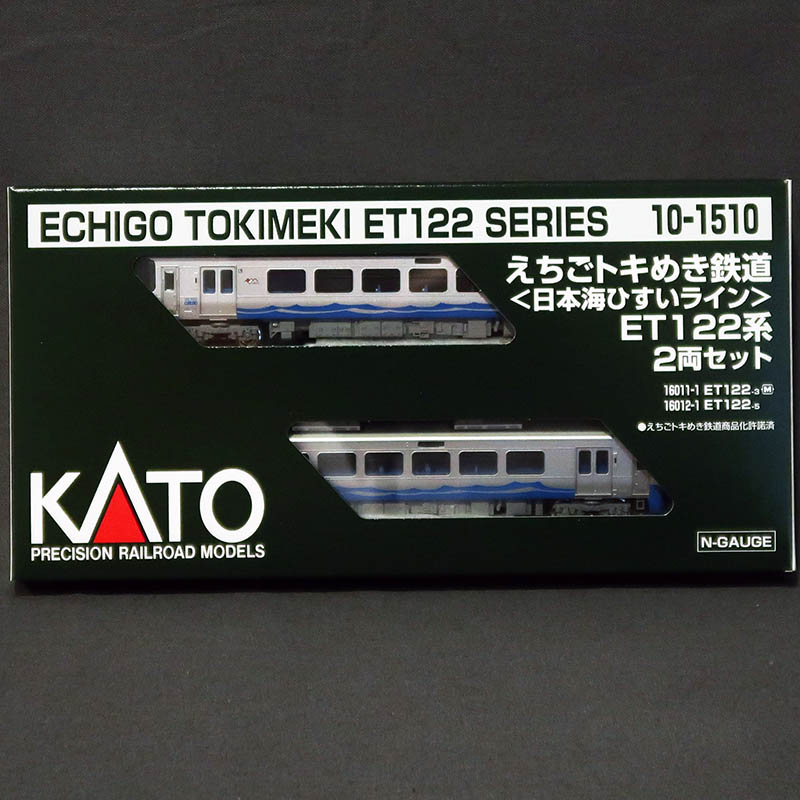 (10-1510) Echigo Tokimeki Railway ET122 Series (Nihonkai Hisui Line)
Normal Price : ¥ 11,000 JPY
¥ 8,250 JPY
Item Code: KATO 10-1510
Weigh : 180 g
ItemNumber 10-1510
Echigo Tokimeki Railway ET122 Series (Nihonkai Hisui Line)
2Cars Set

Information
The Echigo Toki Meki Railway is the third sector that was born following the separation of the JR lines from the parallel conventional line that opened in March 2015.
The ET122 series is a new type of train belonging to the Echigo Toki Meki Railway. A vehicle that has cabs at both ends of the vehicle and can be operated in single mode or in a two-car train. It is mainly operated between Tomari (Ainokaze Toyama Railway) and Naoetsu, and some trains may reach Arai on the Myoko Haneuma Line. All the operating sections are connected by overhead lines, but because there is a dead section section, it is driven by the ET122 system which is a diesel car.