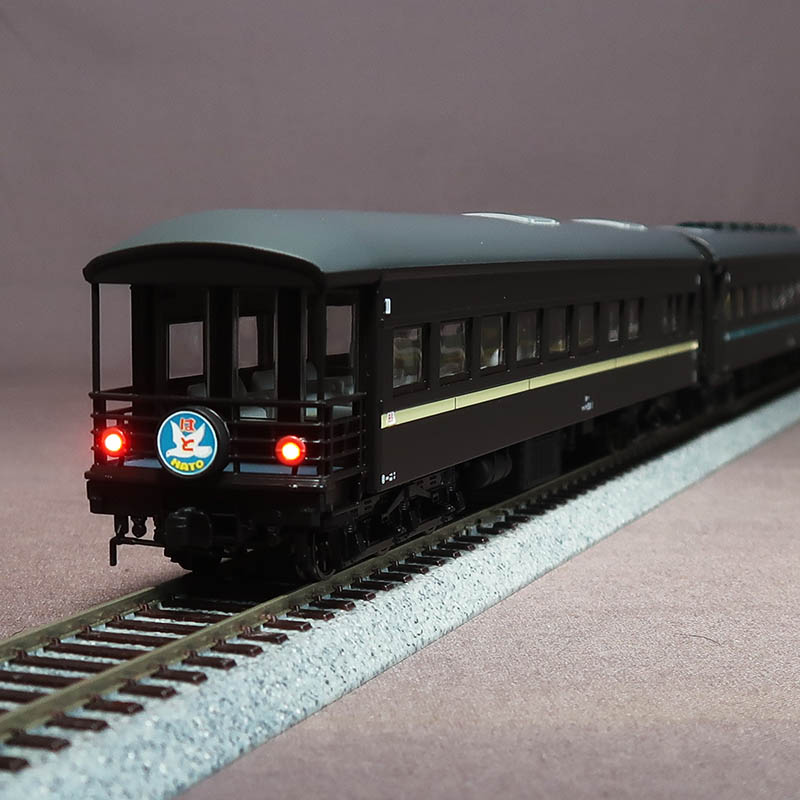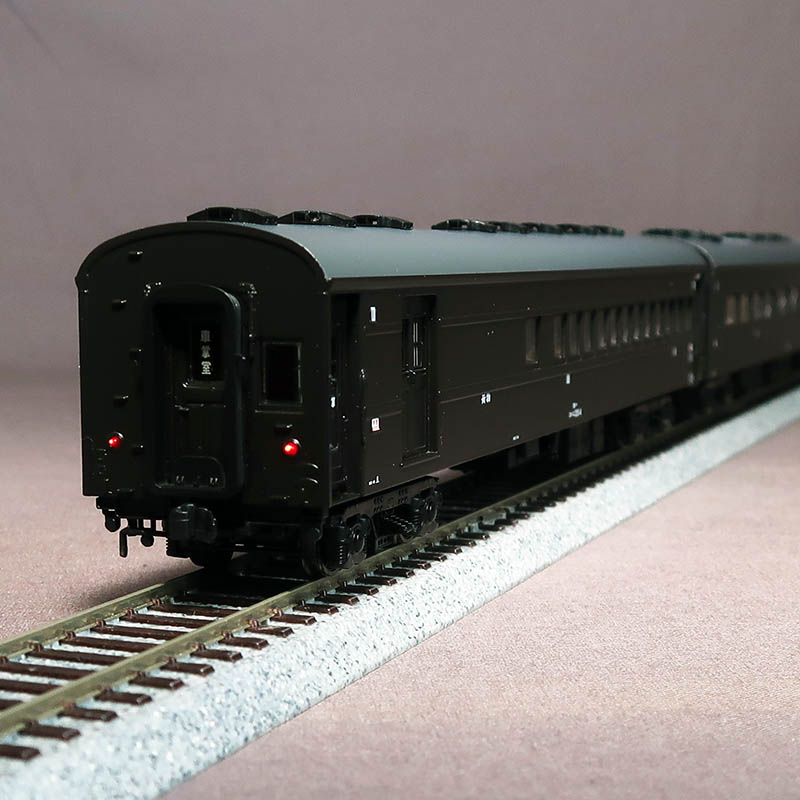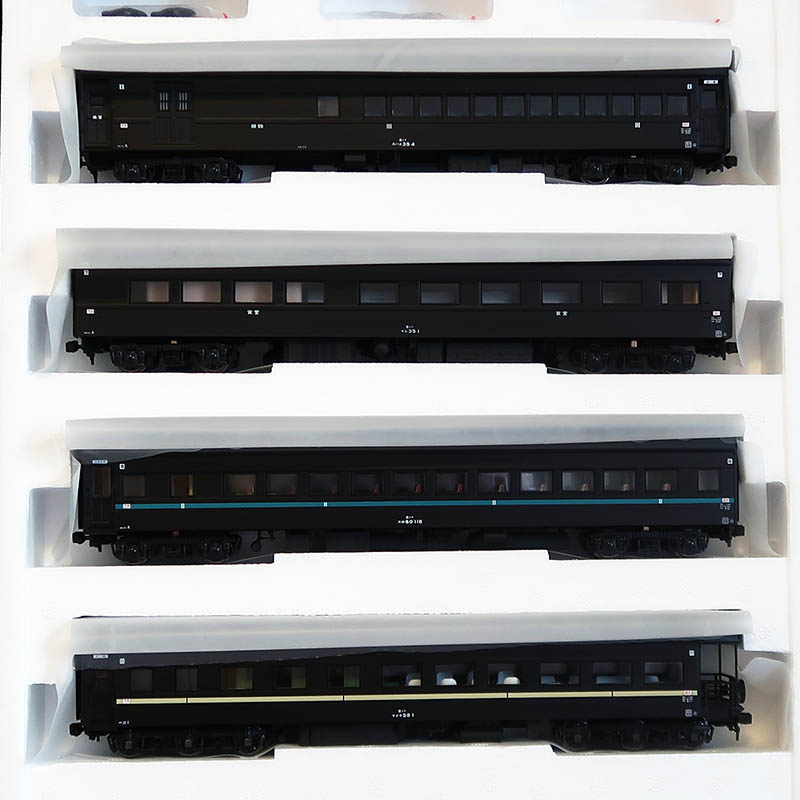 (#57022) JNR Limited Express Hato (Budou No.1)
---
Normal Price : ¥ 37,000 JPY
¥ 36,260 JPY
Item Code: Tenshodo #57022
Weigh : 2050 g
ItemNumber #57022
JNR Limited Express Hato (Budou No.1)
Basic 4Cars

Information
Suhani35/This is a third-class vehicle with a luggage compartment, manufactured since 1951. The seat with the table was a one-way fixed seat. The windows were arranged according to Suha44, and shelves were set up in the luggage room to accommodate passenger baggage. 48 people

Mashi35/A canteen car manufactured since 1951. There was a vehicle (10th generation) that was incorporated from Mashi 36 later, but there is not much difference in appearance. Due to the lack of space under the floor due to the installation of air-conditioning equipment, this was the first restaurant car equipped with a 2-axis bogie. The car body is made of all metal that does not use any wood for the window frame, etc., and the interior is modern with a Venetian blind for the awning. Dining room capacity 30 people

Suro60/This is a second-class car manufactured in 1950 with the nominal modification of wooden cars. Equipped with a reclining seat with a footrest, it was originally planned as a 1st class car, but it was completed as a 2nd class car due to the intention of the advance army. Because the habitability differs greatly from the conventional second-class cars, it was named "Special Second-Class Cars (commonly known as Special Buro)". The guest room windows are wide windows with a width of 1000mm, and the toilets are located in two places before and after the vehicle. The trolley is a cast steel frame wing spring type trolley TR40 that is comfortable to ride with two axes. Since it was scheduled to be completed as a 1st class car, air conditioning installation preparation work was being done. Soon after the appearance, construction work to convert the luggage storage room into a conductor's room was carried out on six vehicles (13-18), which has become the 100th generation (original number +100). Capacity 44

Maite58/The predecessor was the observation vehicle Oite 27000, which was manufactured for the limited express Kamome in 1912. The observation room has a Western design. After the war, it was confiscated by the Allied Forces, but it was later returned and the form name changed to Mayte 58.