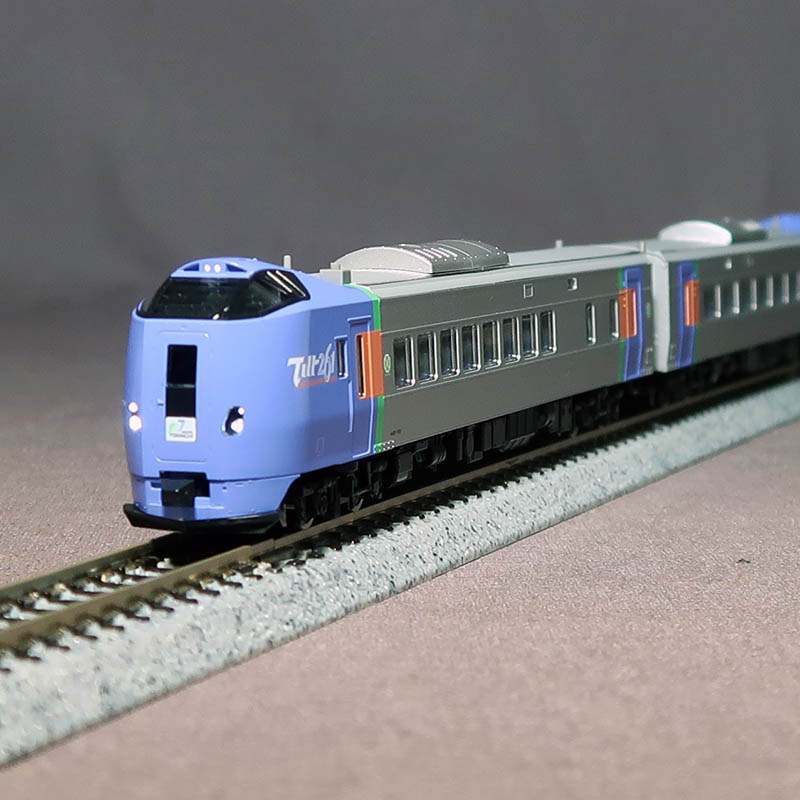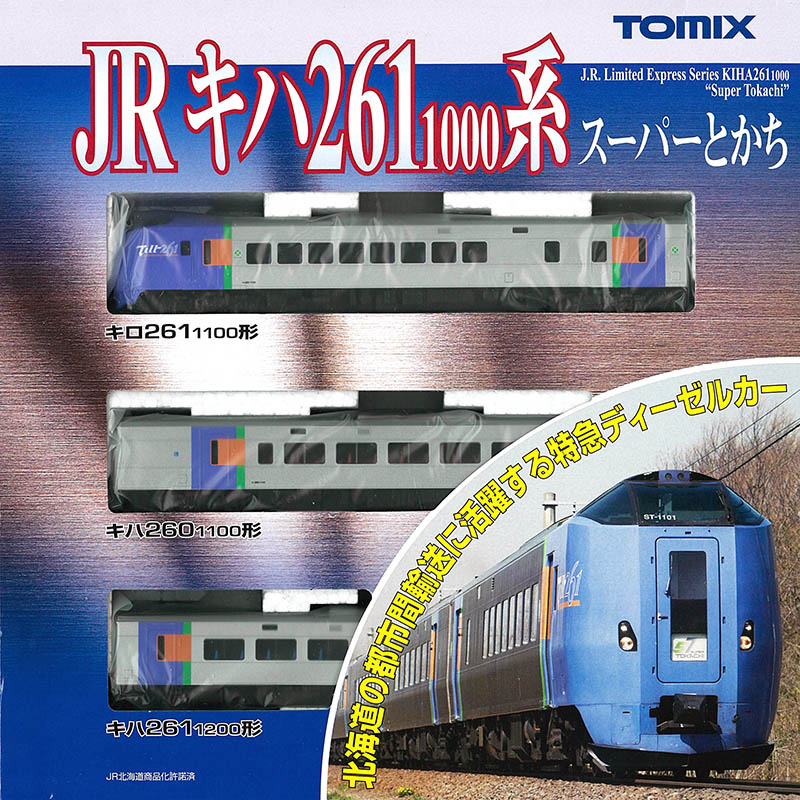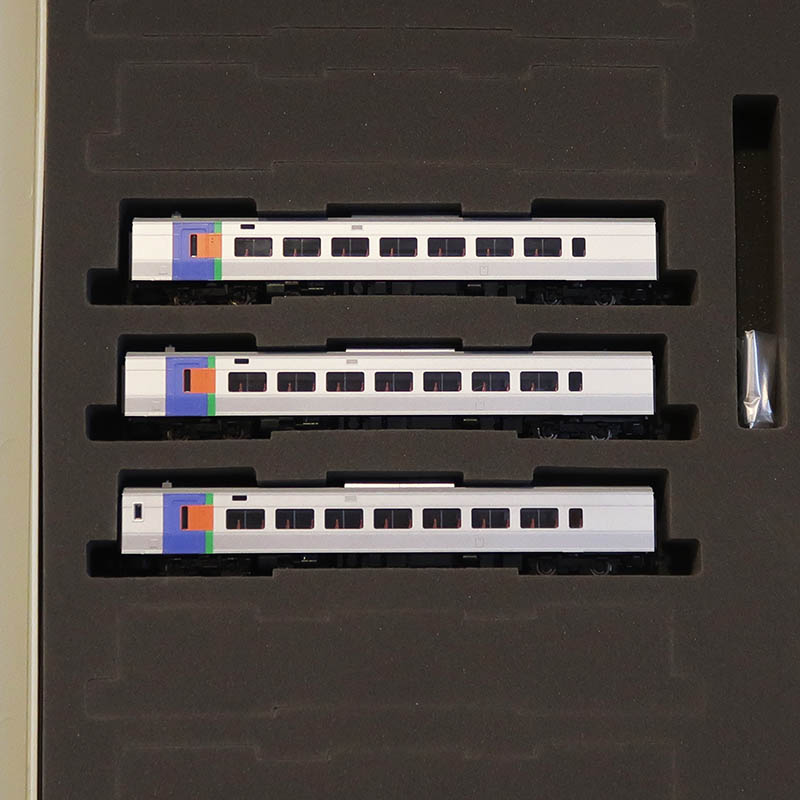 (92595+92596) Kiha261-1000 Series (Super Tokachi)
Normal Price : ¥ 17,600 JPY
¥ 14,080 JPY
Item Code: TOMIX 92595+92596
Weigh : 850 g
ItemNumber 92595+92596
Kiha261-1000 Series (Super Tokachi)
Basic 3Cars+3Cars Add-On
6Cars Set

Information
The Kiha 261-1000 series is a limited express diesel car that appeared in 2006 to replace the Kiha 183-0 series used in the Sapporo-Obihiro limited express "Tokachi".
Even the same Kiha 261 has a different body shape from the 0th generation used in Super Soya.
Basically, a five-car train that combines the two-car unit of the top car and the intermediate car and the intermediate car of one car unit is available, but there are also 6-8 car trains with an intermediate car added.