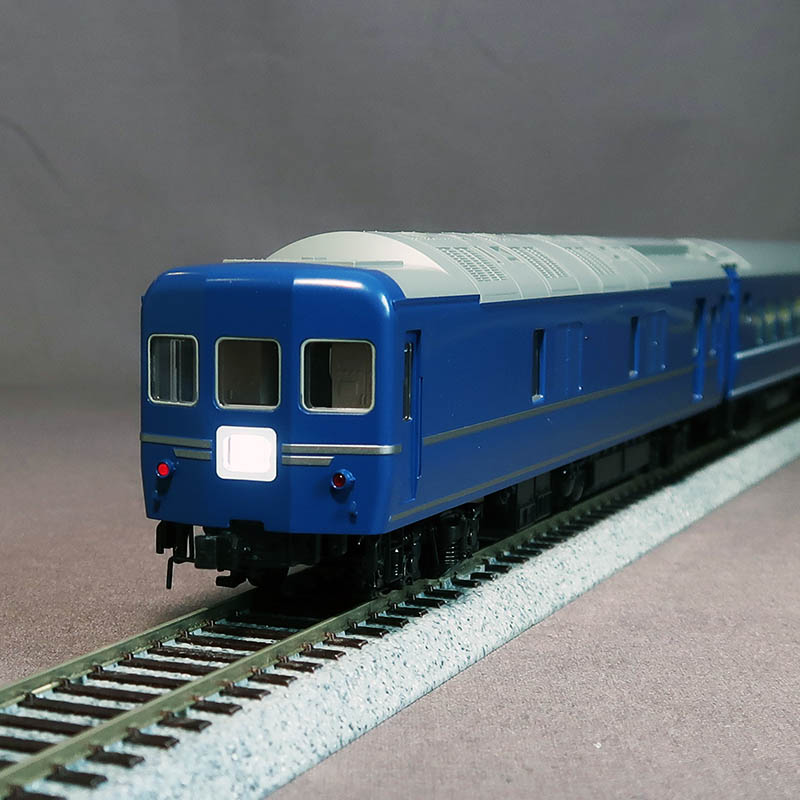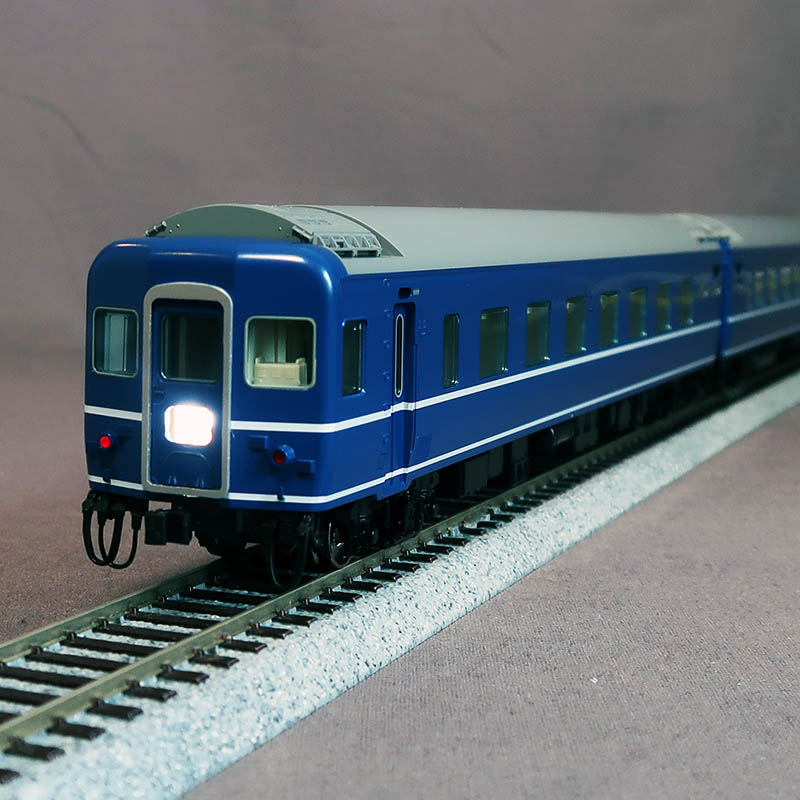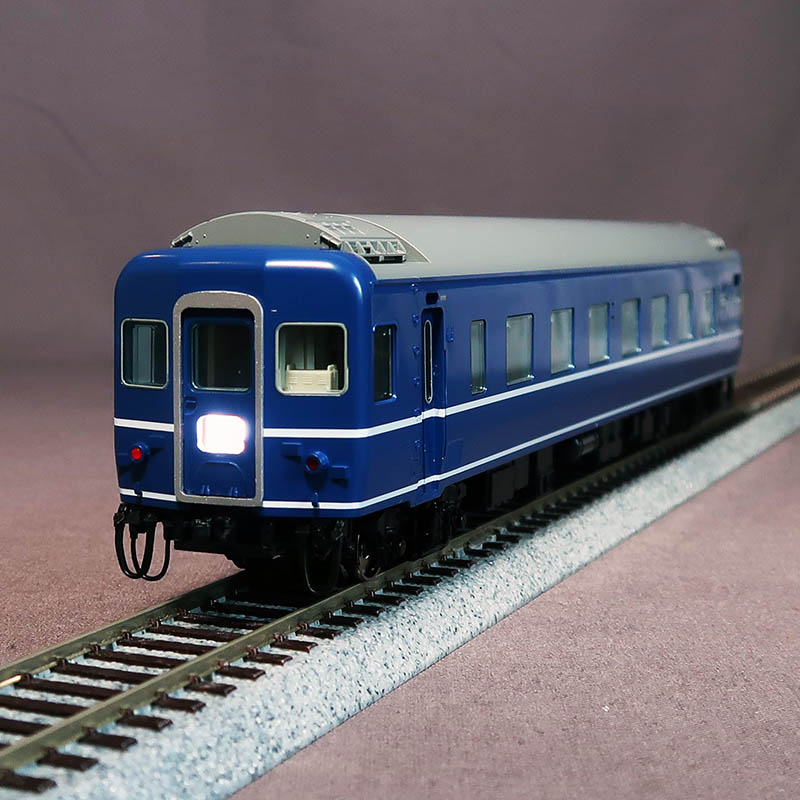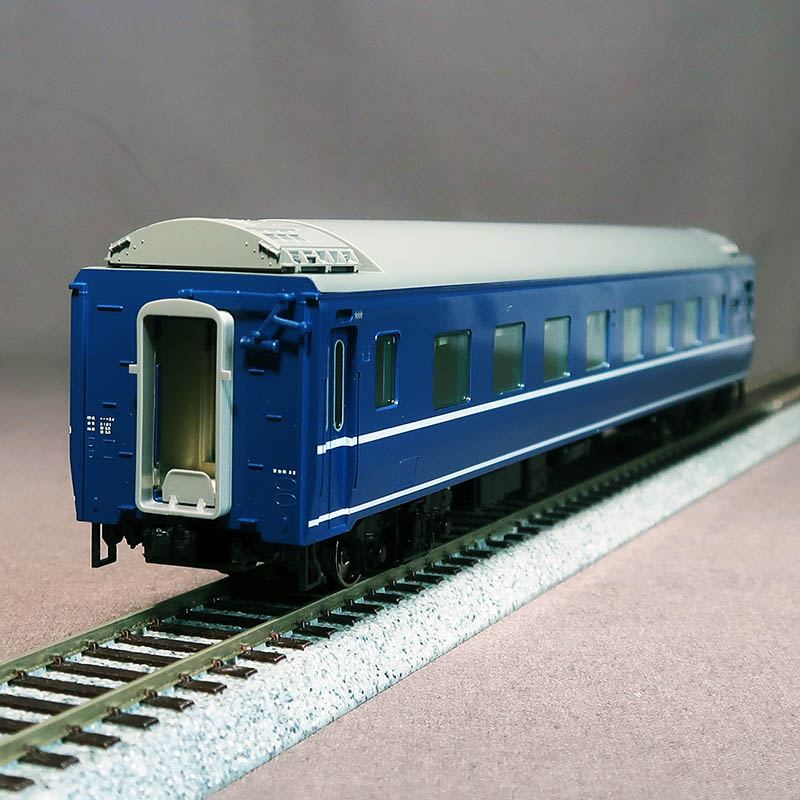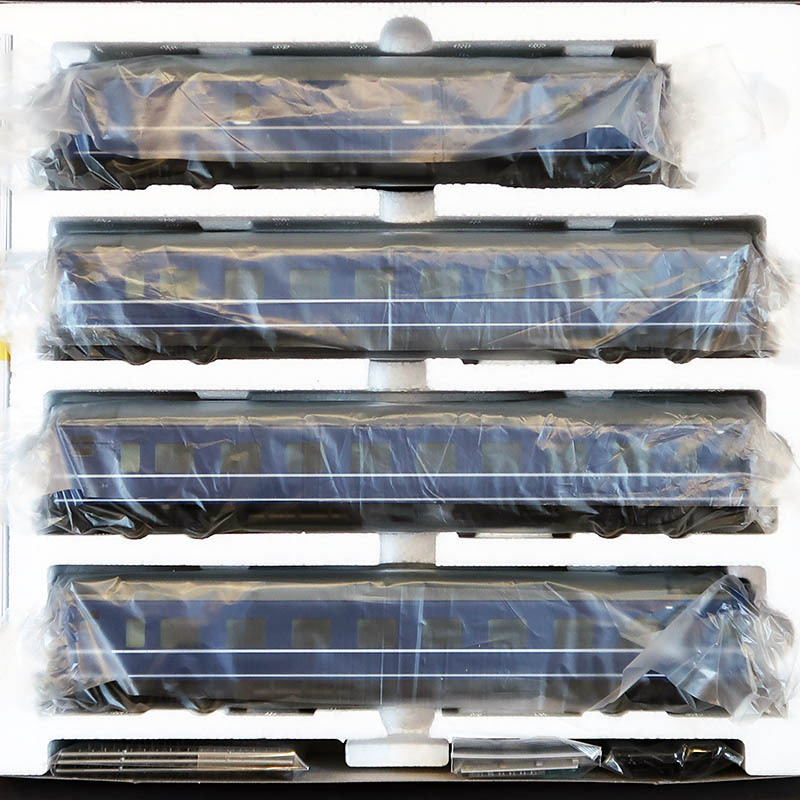 (HO-9043+etc.) JNR 24 Series 25 Type BlueTrainPassengerCar
Normal Price : ¥ 123,200 JPY
¥ 104,720 JPY
Item Code: TOMIX HO-9043+etc.
Weigh : 4500 g
ItemNumber HO-9043+HO-5007+HO-5008+HO-5009
JNR 24 Series 25 Type BlueTrainPassengerCar
Basic 4Cars+Single Car×2(HO-5007)+Single Car×5(HO-5008)+Single Car
12Cars Set

Information
The 24 series appeared in 1973 in a form that was returned to the centralized power system based on the 14 series sleeper passenger car of the distributed power system.
Initially it was a three-stage B-bed but later it became a two-stage, improving comfort.
At the time of appearance, "Akatsuki" and "Comet" were used mainly in western Japan, but thereafter, "Yuzuru", "Akebono" and "Sea of Japan" were widely used.