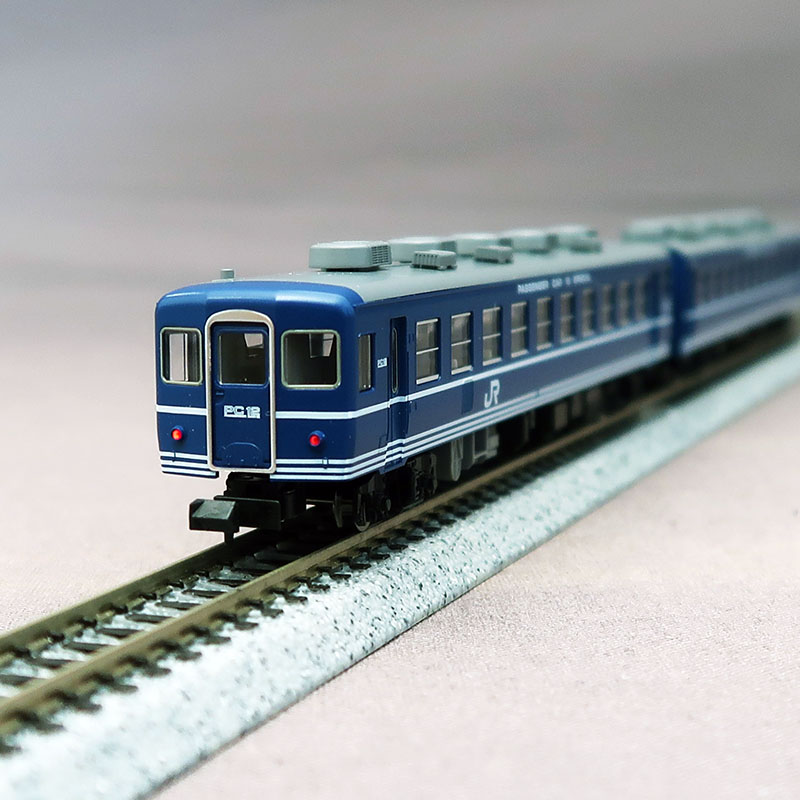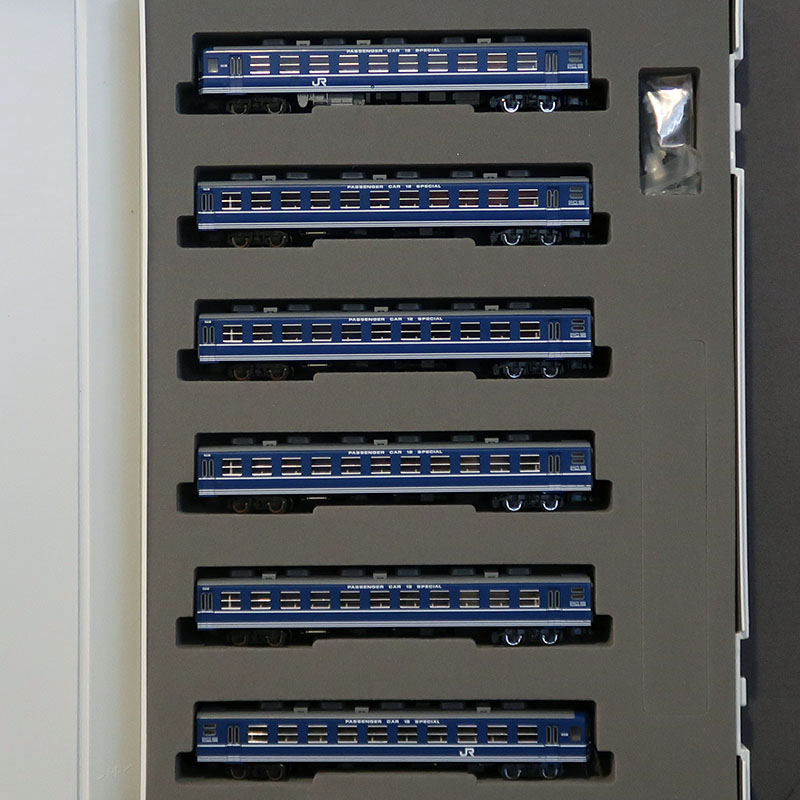 (98727) JR 12 Series (Supr Daisen)
Normal Price : ¥ 13,600 JPY
¥ 10,880 JPY
Item Code: TOMIX 98727
Weigh : 720 g
ItemNumber 98727
JR 12 Series (Supr Daisen)
6Cars Set

Information
Of the 12 series belonging to JR Kyushu, the vehicle for the "Spur Oyama" that was operated in the direction of Sanin in winter has three white belts at the hem and characters such as "PC12" on the side of the car body and the gangway door. It had a distinctive appearance with added decoration.
In addition to the "Spur Oyama", it was used with ordinary 12-series passenger cars on some ordinary trains, and when used on group trains, it was also used in the Kansai and Shinetsu regions.