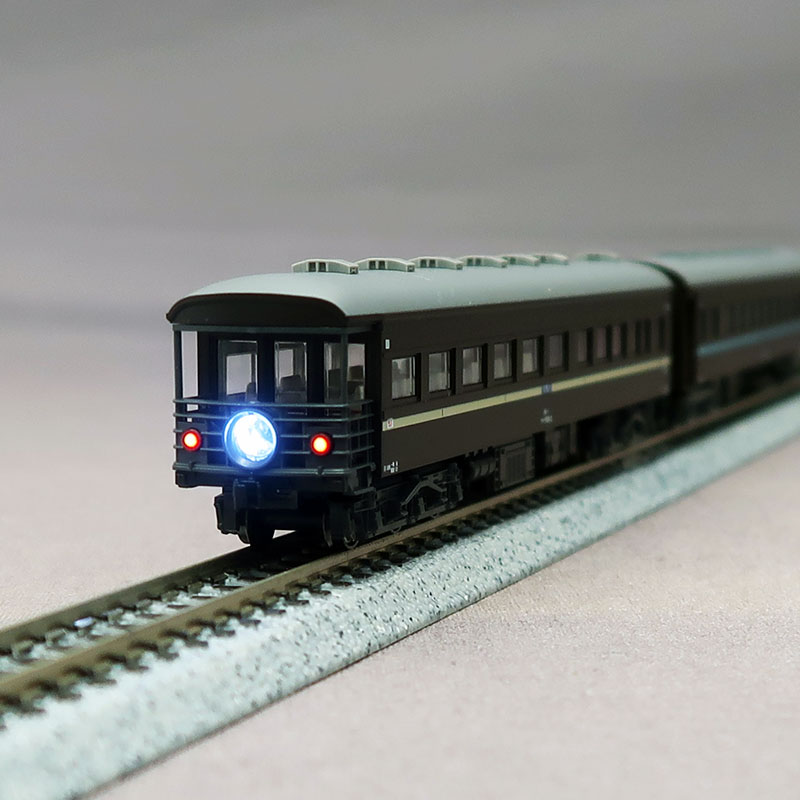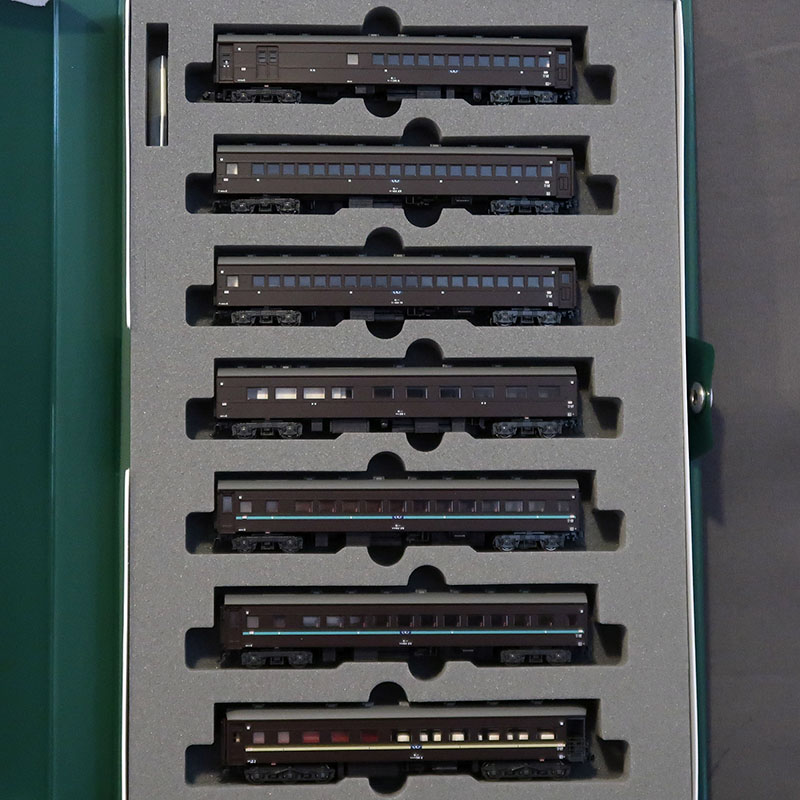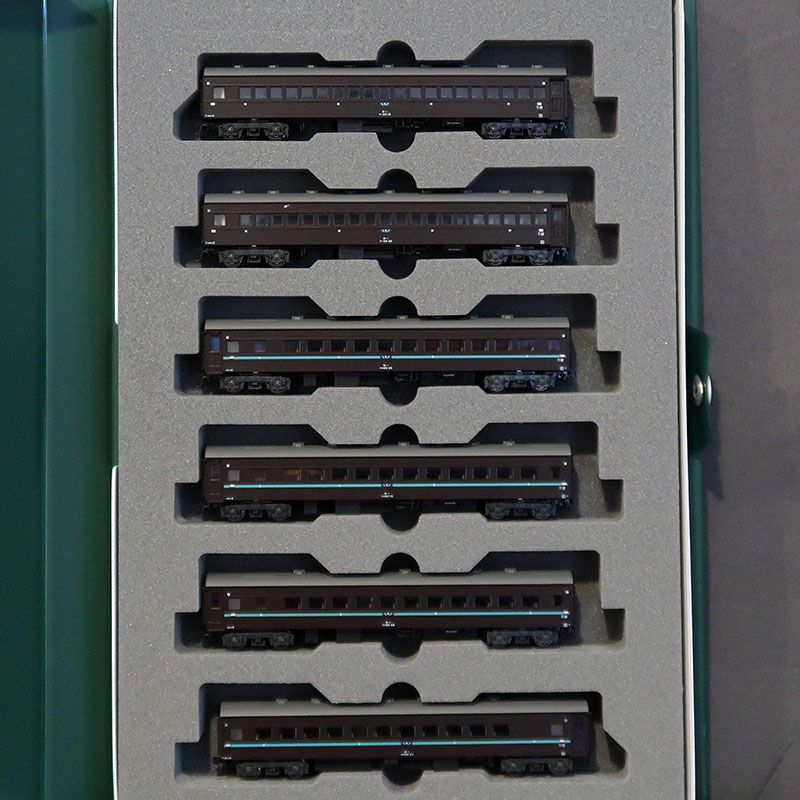 (10-1659+1660) JNR Suha 44 Series Express Hato
Normal Price : ¥ 22,400 JPY
¥ 16,800 JPY
Item Code: KATO 10-1659+1660
Weigh : 1310 g
ItemNumber 10-1659+10-1660
JNR Suha 44 Series Express Hato
Basic 7Cars+6Cars Add-On
13Cars Set

Information
The prestigious limited express train "Hato" that ran on the Tokaido Main Line appeared the following year after the revival of the limited express "Heiwa" (later "Tsubame") in 1949. Just as "Tsubame", which departs from Tokyo and Osaka at 9 o'clock, is followed, "Hato" has a schedule that departs from both stations at 12:30. The electrified section was led by EF58, and the non-electrified section was led by C62, which served as intercity transportation. The Mite 58 used in the "Hato" observation car was characterized by a modern appearance with a dome and no body rivets.
The formation incorporates the observation car Mite 58 2, and we recommend the C62 Tokai type and F58 early type large window tea as the towing machine.
Example locomotive ItemNumber 2017-6 C62 C62 Joban Line "Yuzuru"