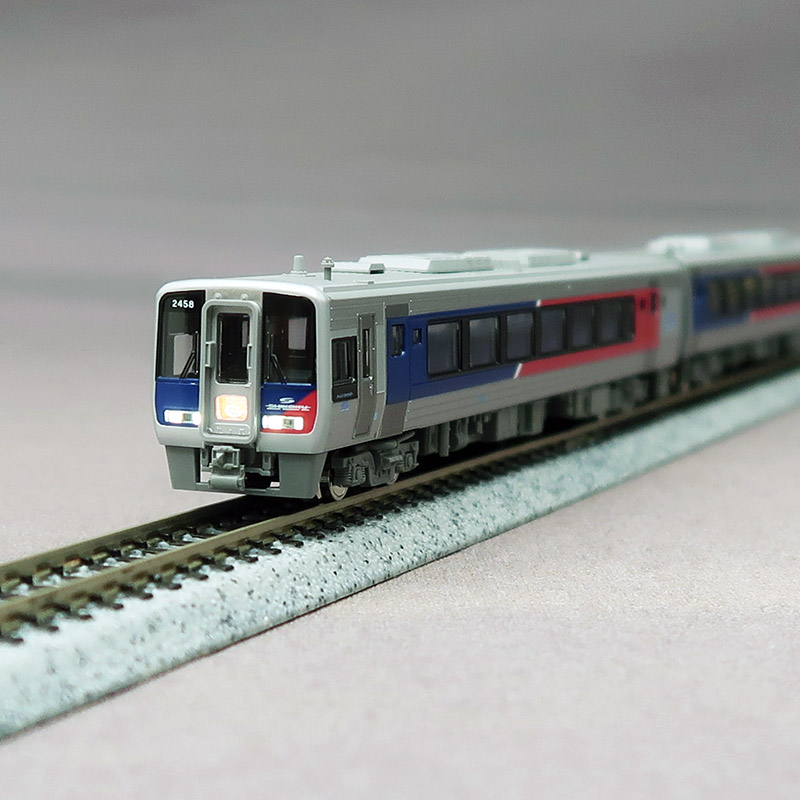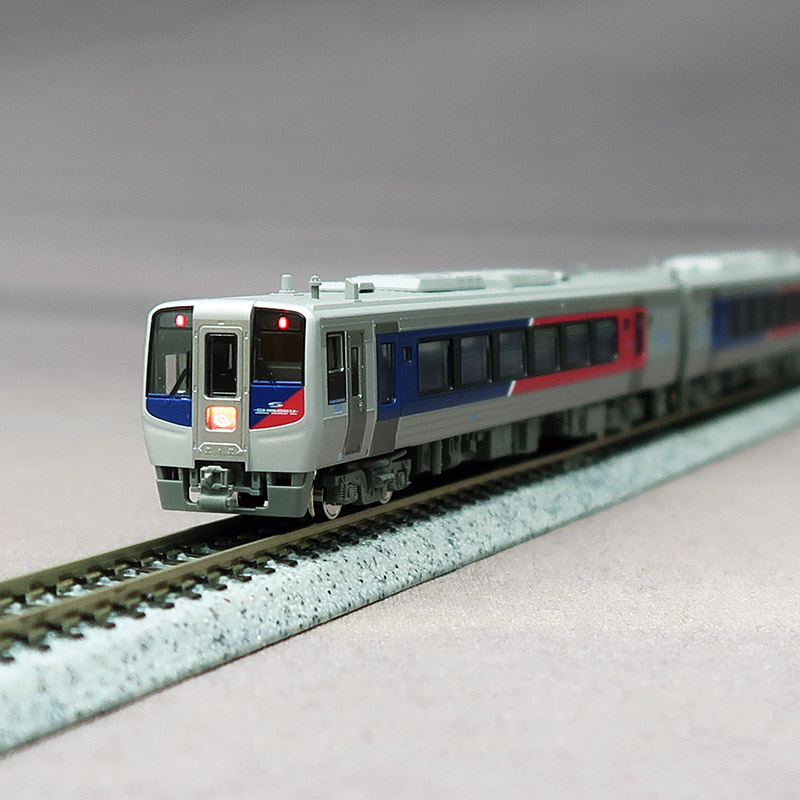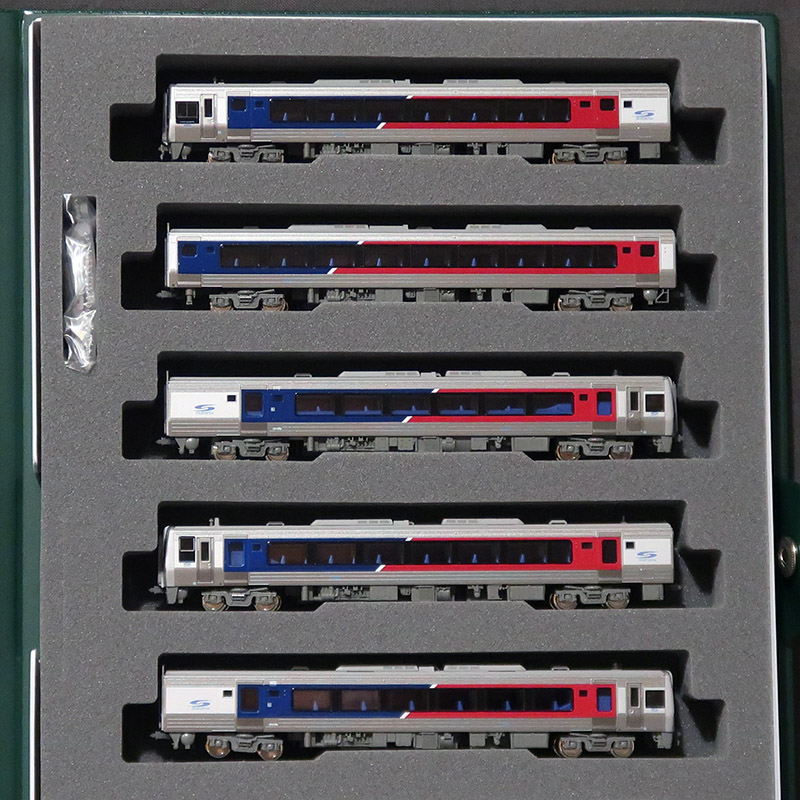 (10-1628) JR N2000 Series (Limited Express Uzushio No. 4)
Normal Price : ¥ 20,700 JPY
¥ 15,525 JPY
Item Code: KATO 10-1628
Weigh : 640 g
ItemNumber 10-1628
JR N2000 Series (Limited Express Uzushio No. 4)
5Cars Set

Information
We will commercialize the N2000 series, which is an output-enhanced type of the 2000 series, which started mass production for the Kotoku line in 1997.
The mass-produced car, which appeared after the mass-produced car, has renewed its image with its fearless front shape and coloring. The limited express "Uzushio" is mainly operated, but it is also applied to "Shimanto". Due to the transfer of new formats in recent years, it can now be seen on the Yosan Line "Uwakai". In addition, since there is a common operation with the 2000 series, it is a feature that various formation patterns can be seen in other trains due to the mixture with the 2000 series. There are also mass-produced preceding cars that have almost the same appearance as the 2000 series, with a total of three simple model configurations, the leading car (two types facing down and up) and the intermediate car.