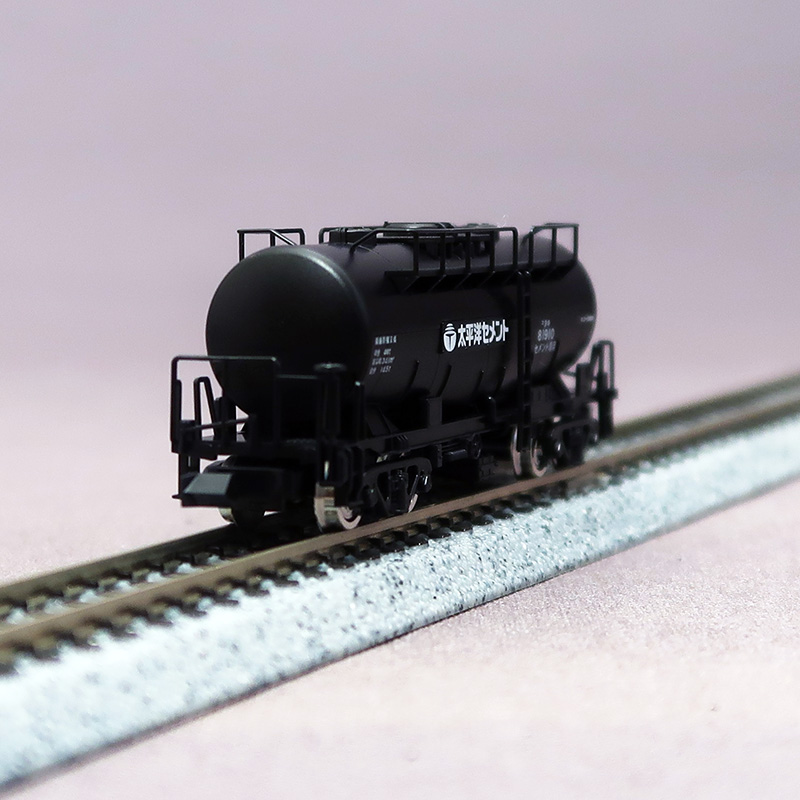 (8740) Privately owned Taki 1900 (Taiheiyo Cement)
Normal Price : ¥ 1,800 JPY
¥ 1,440 JPY
Item Code: TOMIX 8740
Weigh : 100 g
ItemNumber 8740
Privately owned Taki 1900 (Taiheiyo Cement)

Information
The Taki 1900 was started in 1964 as a 40-ton cement transport tank truck.
Currently, it is only used between Sanki Railway Higashifujiwara and JR Kansai Main Line Yokkaichi.
The Taki 1900 belonging to Taiheiyo Cement is characterized in that the upper hatch is large only in the center.