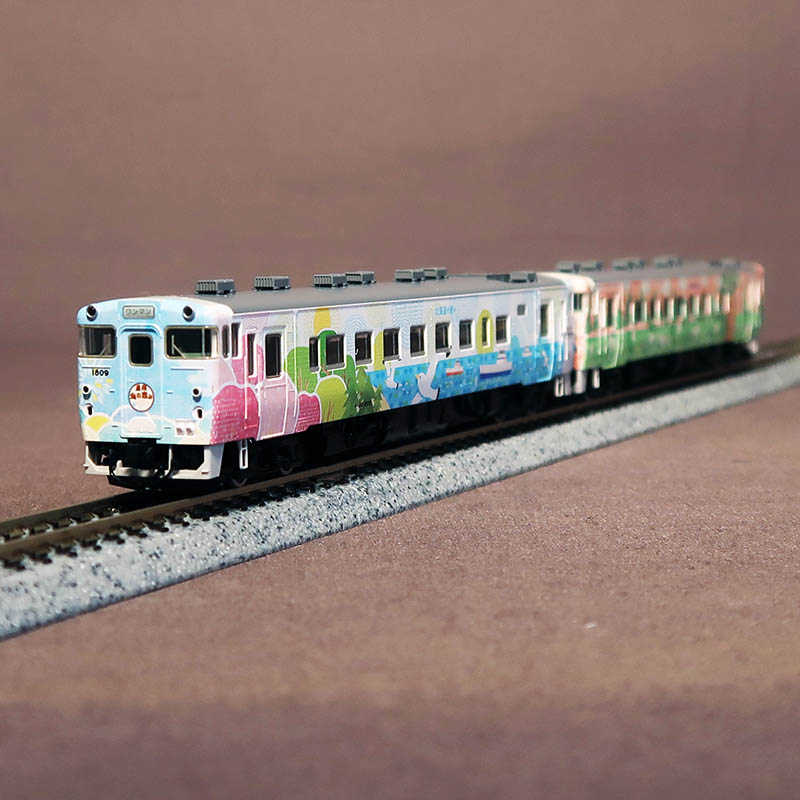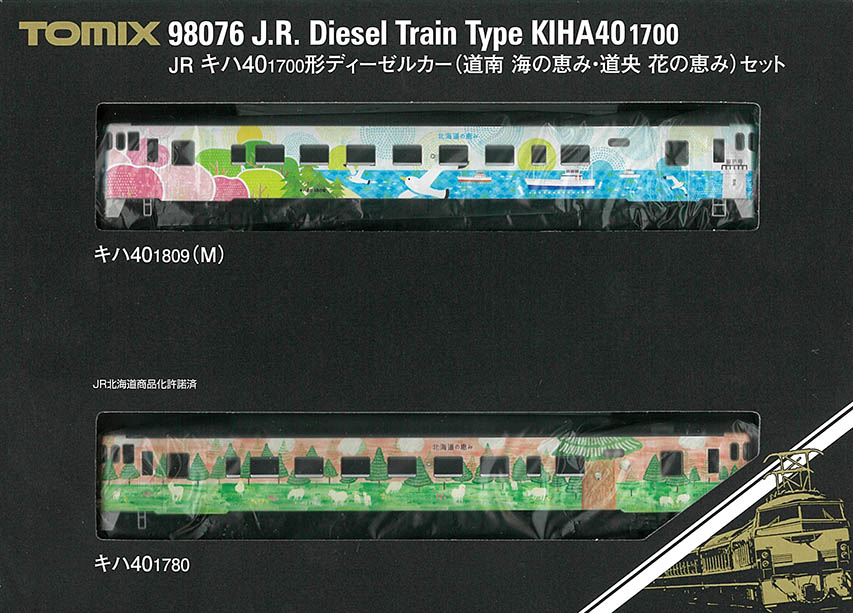 (98076) JR Kiha 40-1700 Type (Donan UminoMegumi/Douou Hanano Megumi)
Normal Price : ¥ 14,300 JPY
¥ 11,440 JPY
Item Code: TOMIX 98076
Weigh : 310 g
ItemNumber 98076
JR Kiha 40-1700 Type (Donan UminoMegumi/Douou Hanano Megumi)
2Cars Set

Information
KIHA 40-1700 type is a one-man modified car of KIHA 40-100 type for extremely cold regions.
The Kiha 40-700 model is a vehicle with life-prolonging measures. The engine, transmission was renewed and the roof water tank was relocated inside the vehicle along with repairs to each part, and the original vehicle number was increased by 1000.
In 2018, we remodeled four Kiha 40-1700s as a Kiha 40 "Blessings of Hokkaido" series vehicle, and started running all over Hokkaido with an exterior that imaged the features of each area in Hokkaido, Hokkaido, Hokkaido, and Hokkaido.