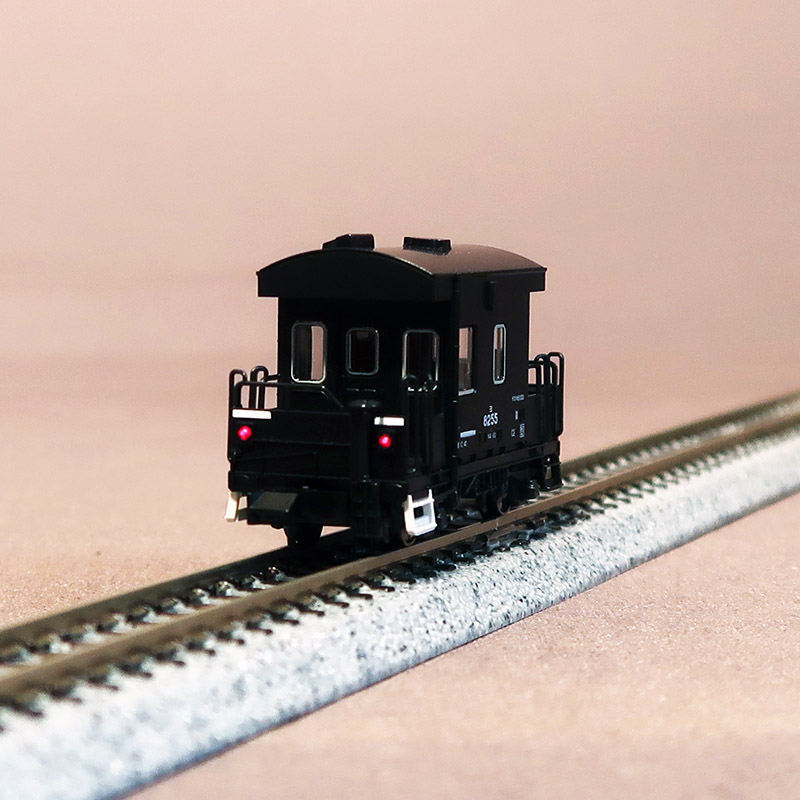 (8065) JNR Yo8000
Normal Price : ¥ 2,400 JPY
¥ 1,800 JPY
Item Code: KATO 8065
Weigh : 50 g
ItemNumber 8065
JNR Yo8000
Single Car

Information
We can commercialize the conductor YOYO 8000, which is indispensable at the end of a freight train, with a full renewal by turning on the tail lights on both sides.
The Yo-8000 appeared as a replacement for the aging lidded ambulance, etc., and 1170 cars were manufactured by 1974-1979. From Hokkaido to Kyushu, you can see that he is active on freight trains all over the country, and is still active on JR freight and Tobu Railway as of the first year of Reiwa (2019).
The steps on the deck with the brake handle are reproduced in white. You can enjoy a wide range of things such as freight trains from the JNR era to the present and reproductions of class A transport trains.