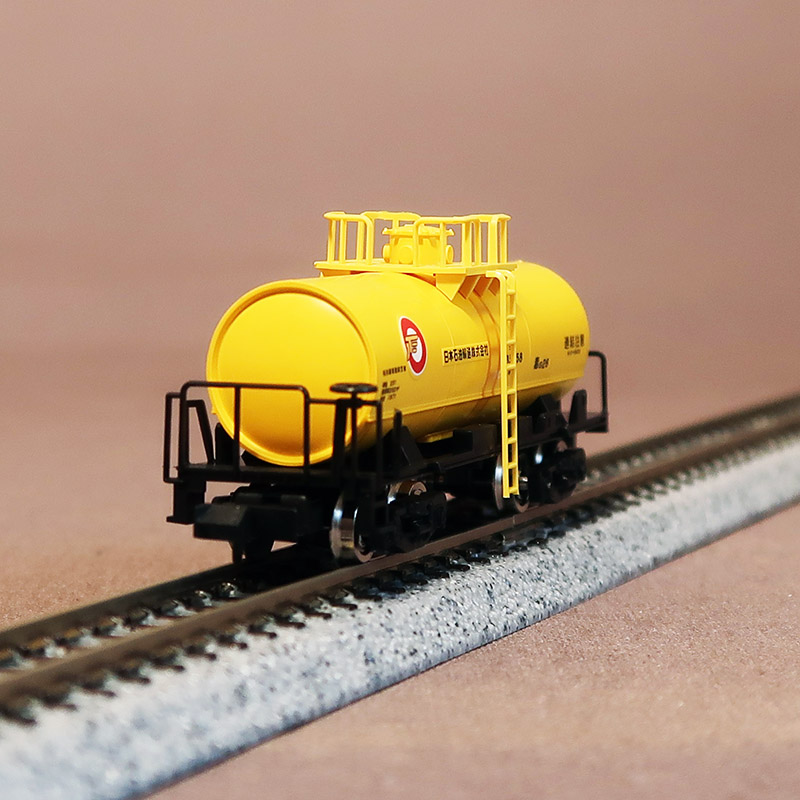 (8738) Privately owned Taki 5450 (Nihon Sekiyu Yuso)
Normal Price : ¥ 1,200 JPY
¥ 960 JPY
Item Code: TOMIX 8738
Weigh : 100 g
ItemNumber 8738
Privately owned Taki 5450 (Nihon Sekiyu Yuso)

Information
The Taki 5450 type is a 25t tank tank dedicated to liquefied chlorine, and more than 600 cars were manufactured by 1994.
In the latter half group, the truck was changed and the indwelling brake was changed from the side brake to the hand brake.
Vehicles that are compatible with rail freighter transportation have a sealed hatch and a liquid caustic soda box and are labeled "(for transportation)." It was erased.
Nippon Oil Transportation Taki 5450 had a logo and company name.