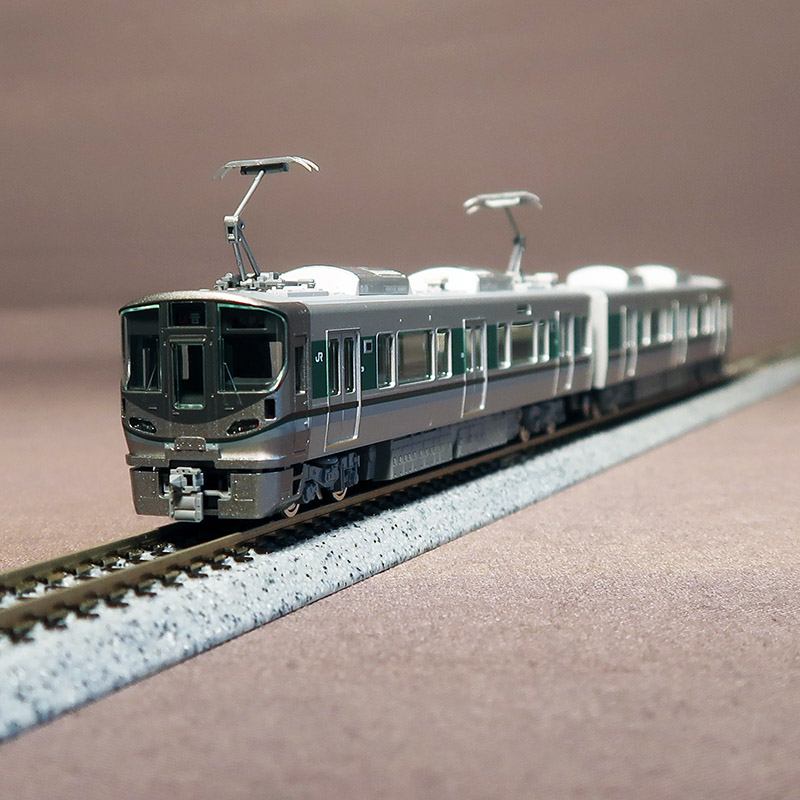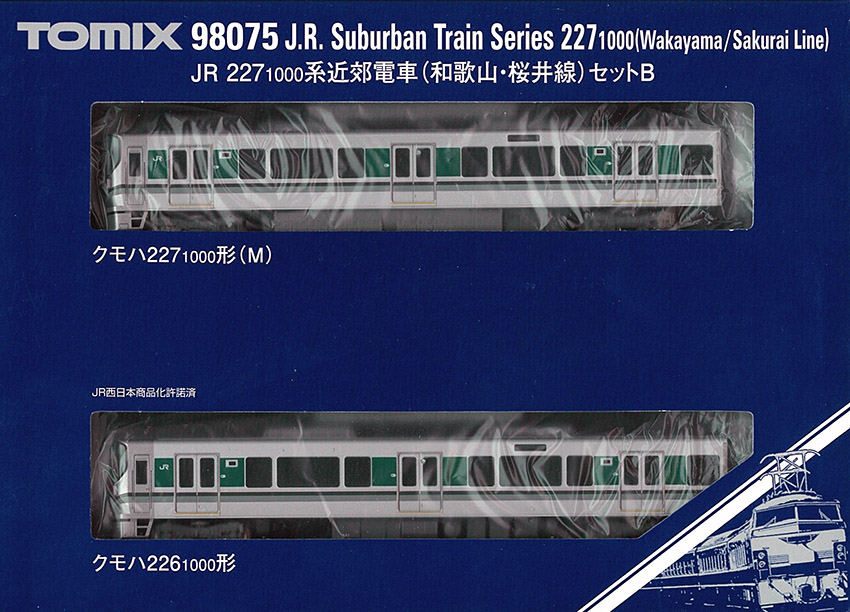 (98075) JR 227-1000 Series Wakayama/Sakurai Line B
Normal Price : ¥ 10,400 JPY
¥ 8,320 JPY
Item Code: TOMIX 98075
Weigh : 310 g
ItemNumber 98075
JR 227-1000 Series Wakayama/Sakurai Line B
2Cars Set

Information
Series 227 is a suburban train that started operating in the Hiroshima area in 2015.
In 2018, the 1000s based on the vehicle introduced in the Hiroshima area appeared and were introduced on the Wakayama / Sakurai Line and Kisei Main Line.
The appearance is different from the vehicles introduced in the Hiroshima area, with a green layout.
Like the 227 series in the Hiroshima area, the Kumoha 227 has an SR / SS formation that has one pantograph installed, as well as an SD formation that has two pantographs installed to prevent frost damage.