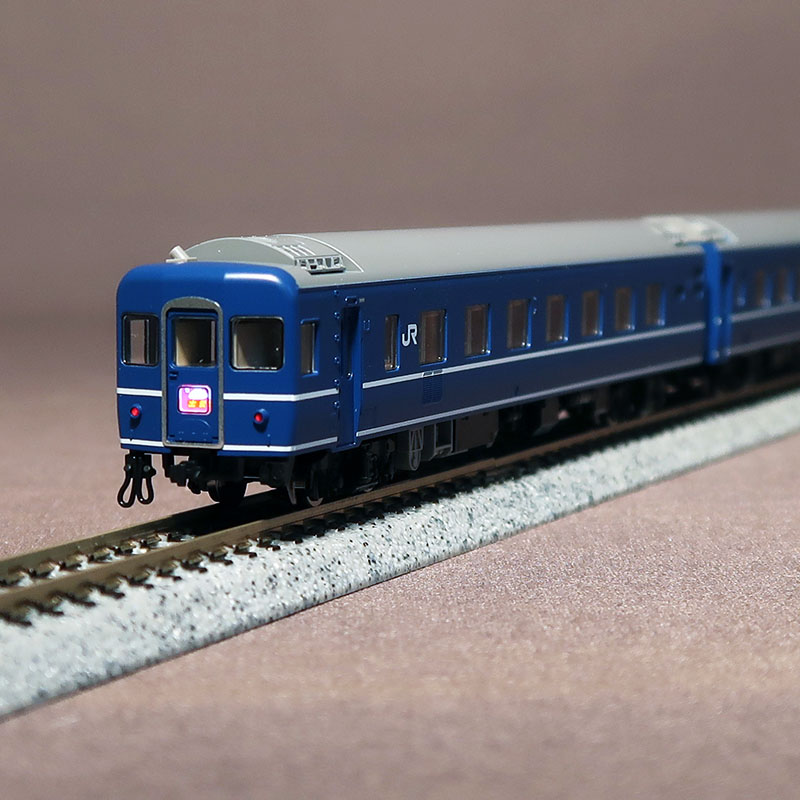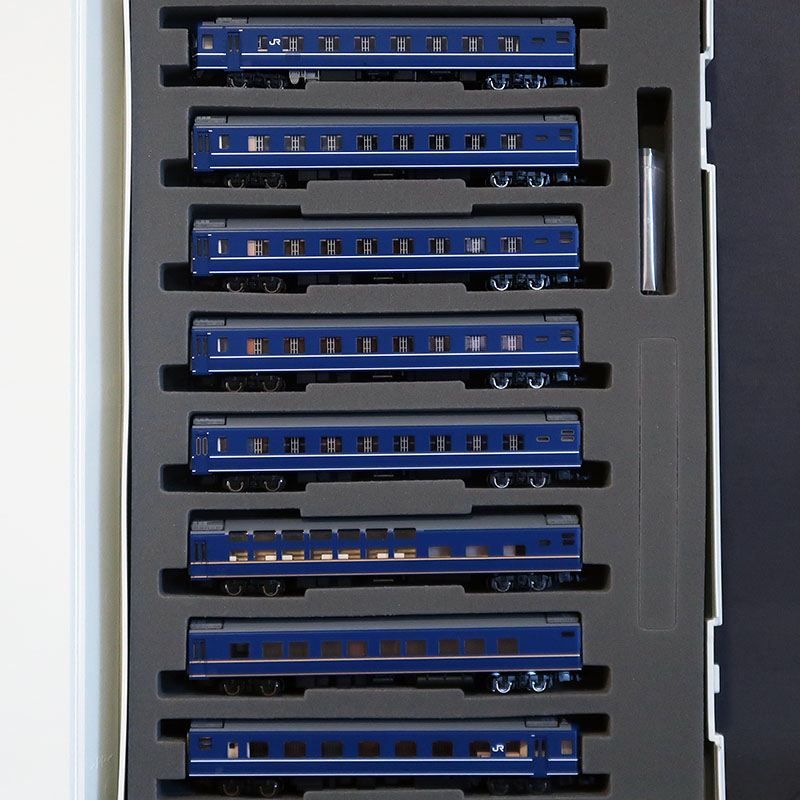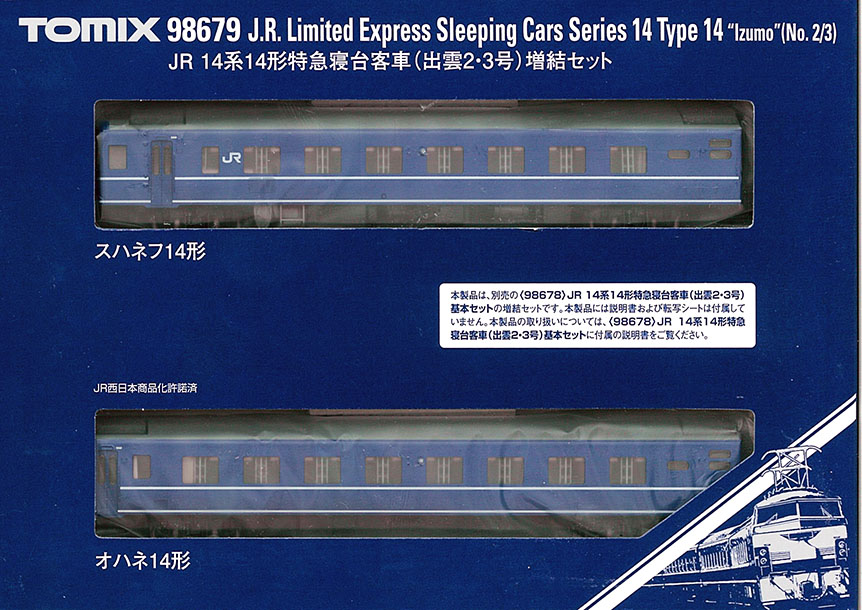 (98678+98679) JR 14 Series 14 Type Limited Express Sleeping Cars (Izumo No.2/3)
Normal Price : ¥ 21,900 JPY
¥ 17,520 JPY
Item Code: TOMIX 98678+98679
Weigh : 1050 g
ItemNumber 98678+98679
JR 14 Series 14 Type Limited Express Sleeping Cars (Izumo No.2/3)
Basic 8Cars+2Cars Add-on
10Cars Set

Information
Series 14/14 appeared in 1971 as a decentralized power sleeper passenger car with service power under the floor of Suhanef 14, and was used as a vehicle to facilitate splitting and merging.
As a countermeasure to the express bus, Izumo No.2 and No.3 connected the car No.4 with a three-bed bed of Ohane14 from 1989, and provided a sleeper at a reasonable price.
From 1991, Orone 14-300 with A-private bunk was connected to Ohlone 14-300 with B-private bunk.