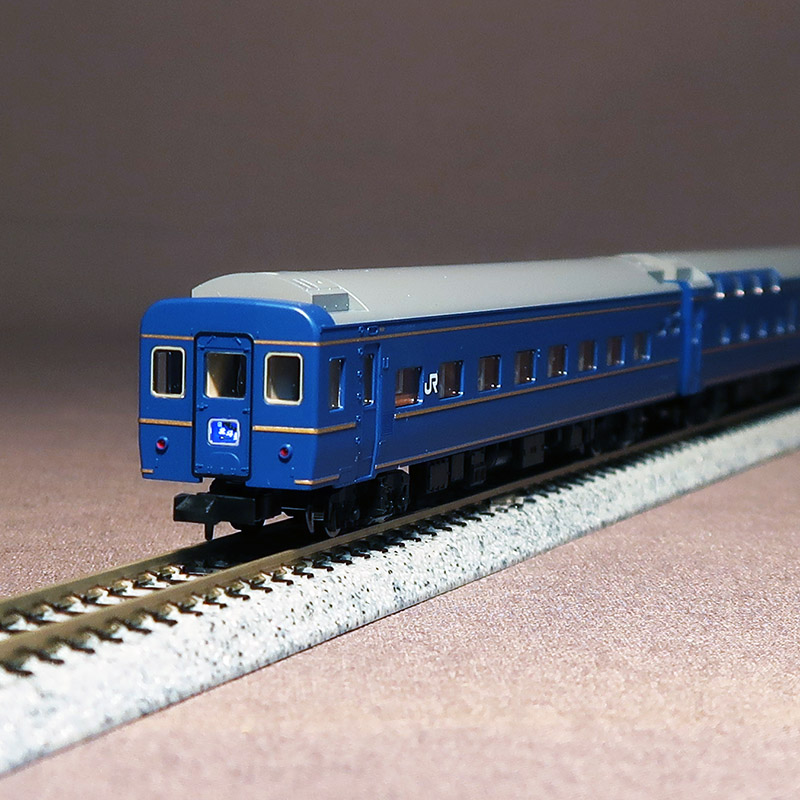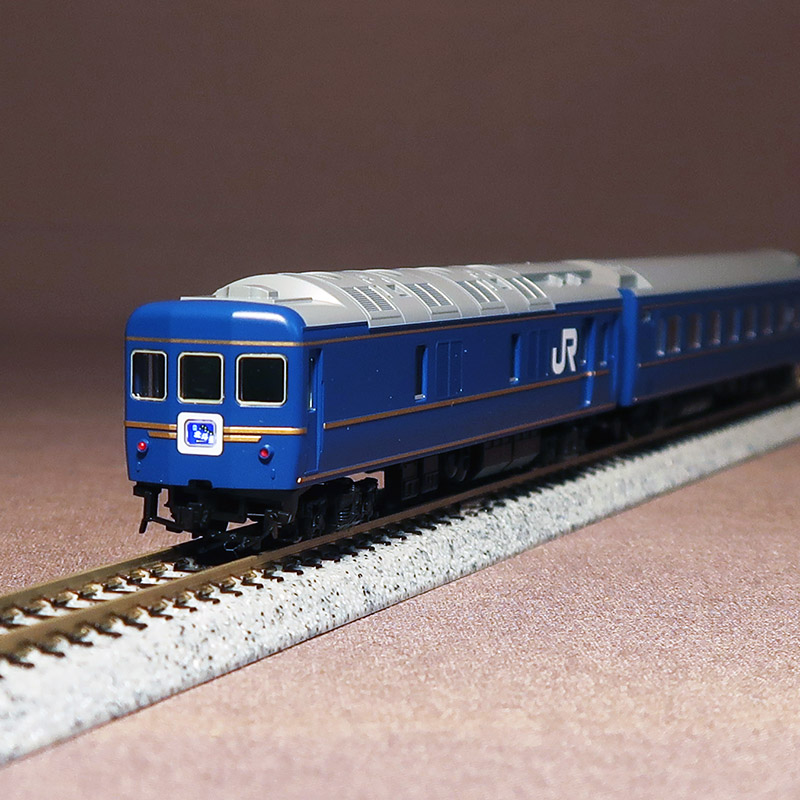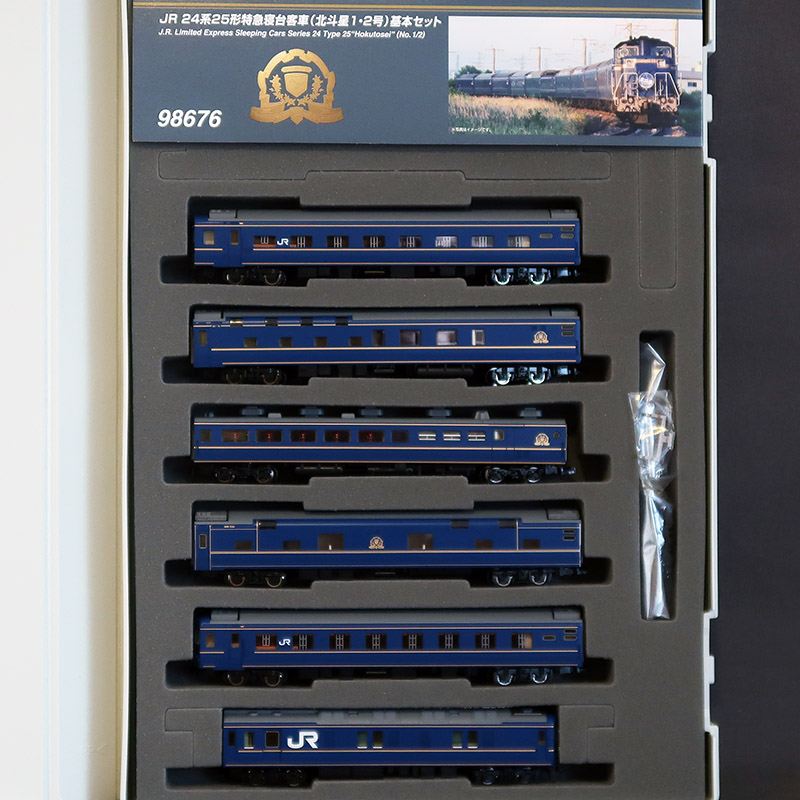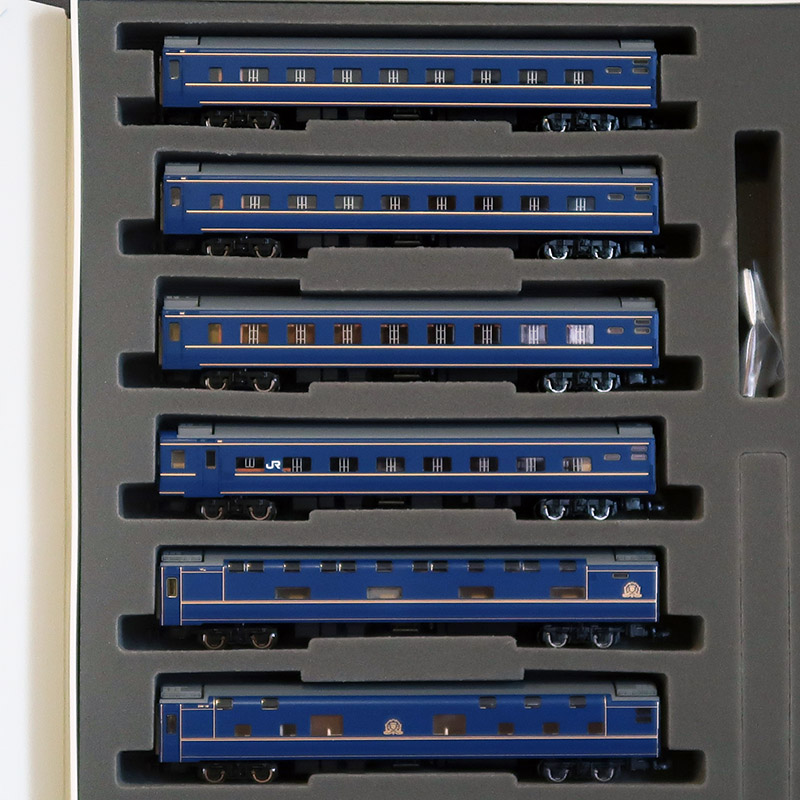 (98676+98677) JR 24 Series 25 Type Hokutosei (No.1・2)
Normal Price : ¥ 28,200 JPY
¥ 22,560 JPY
Item Code: TOMIX 98676+98677
Weigh : 1400 g
ItemNumber 98676+98677
JR 24 Series 25 Type Hokutosei (No.1・2)
Basic 6Cars+6Cars Add-on
12Cars Set

Information
Hokutosei is a sleeper limited express train between Ueno and Sapporo, which appeared along with the opening of the Seikan Tunnel in 1988, and boasted luxurious facilities such as sleepers for private rooms and lobby cars.
JR Hokkaido and JR East jointly operated, and No. 1 and 2 were handled by JR Hokkaido.
In the later years, No. 1 and 2, where all cars were made private, until the summer of 1991, many open-type B sleepers were connected.