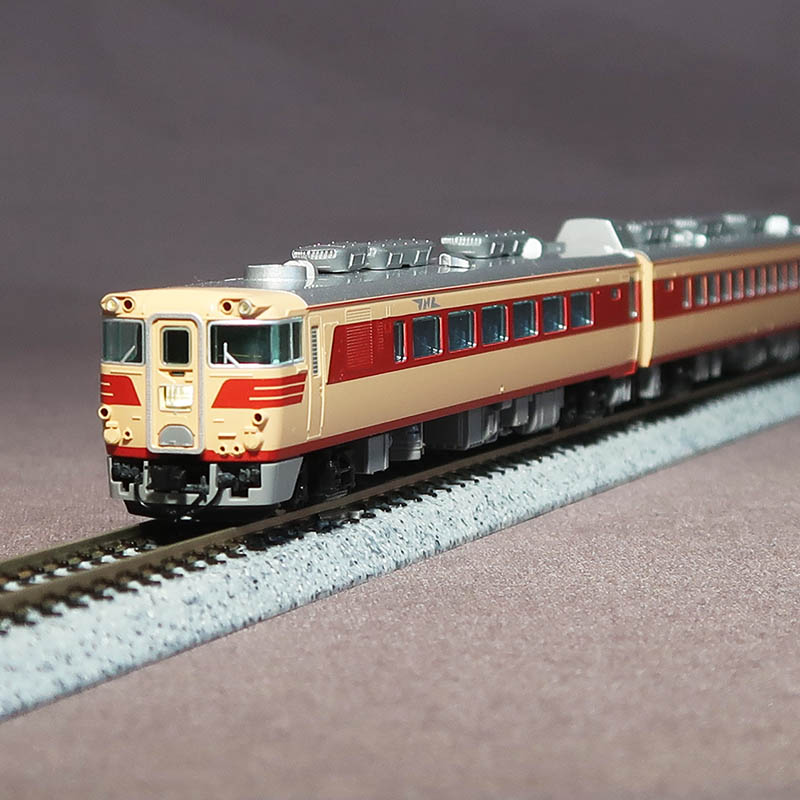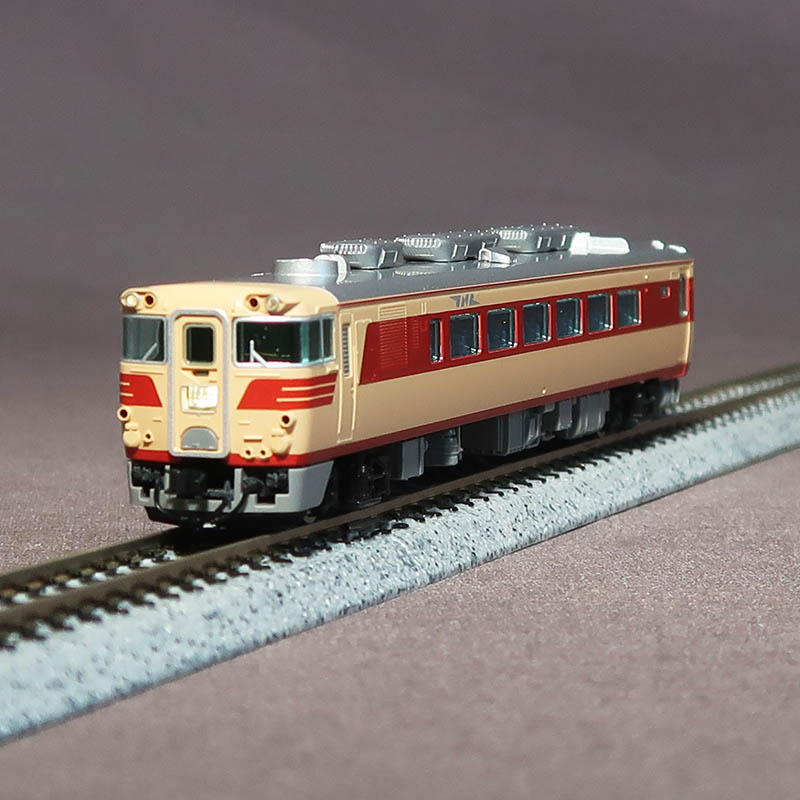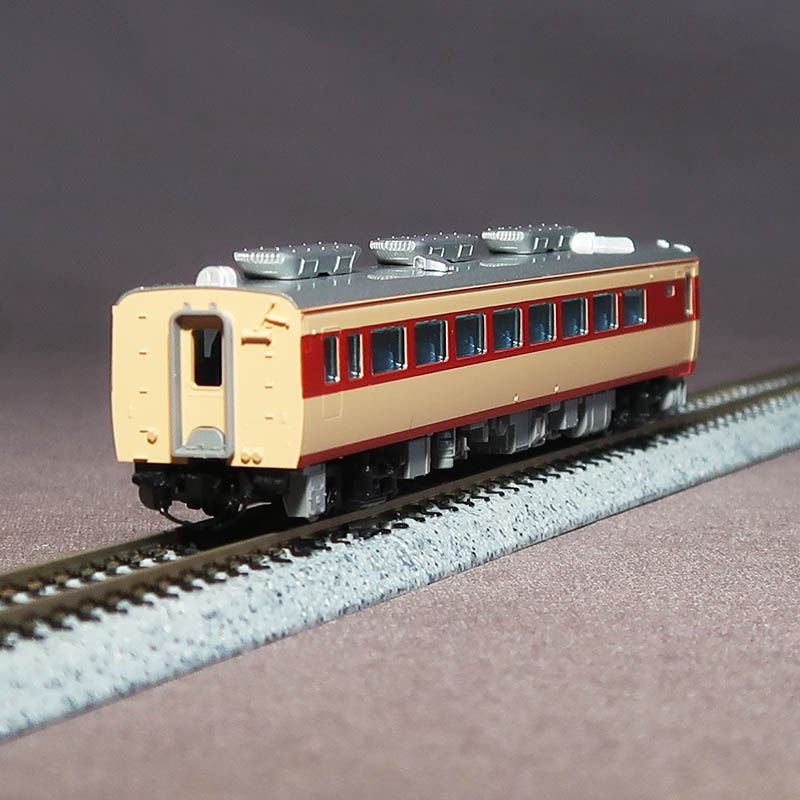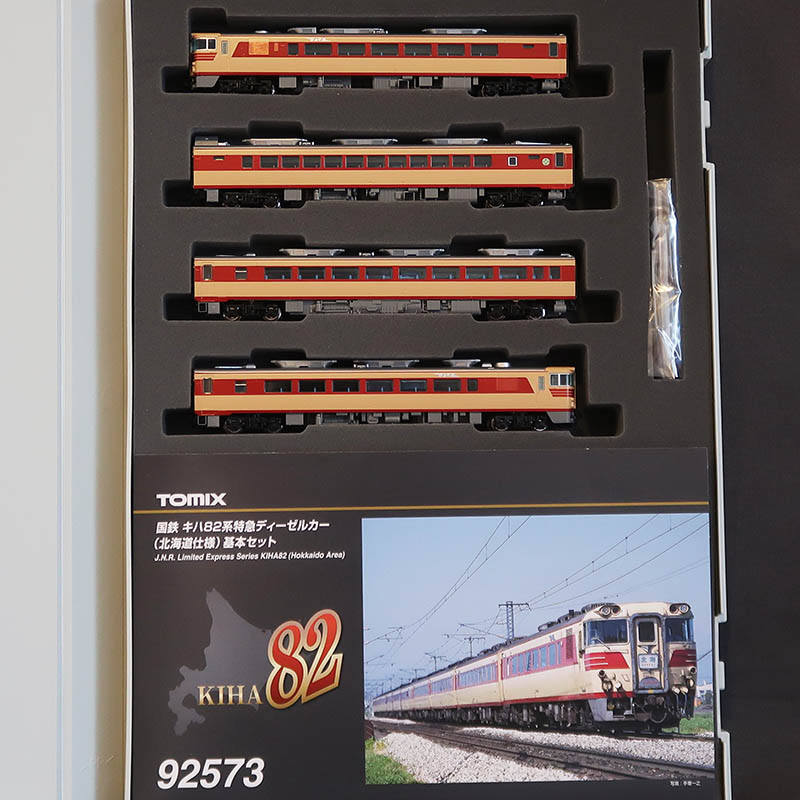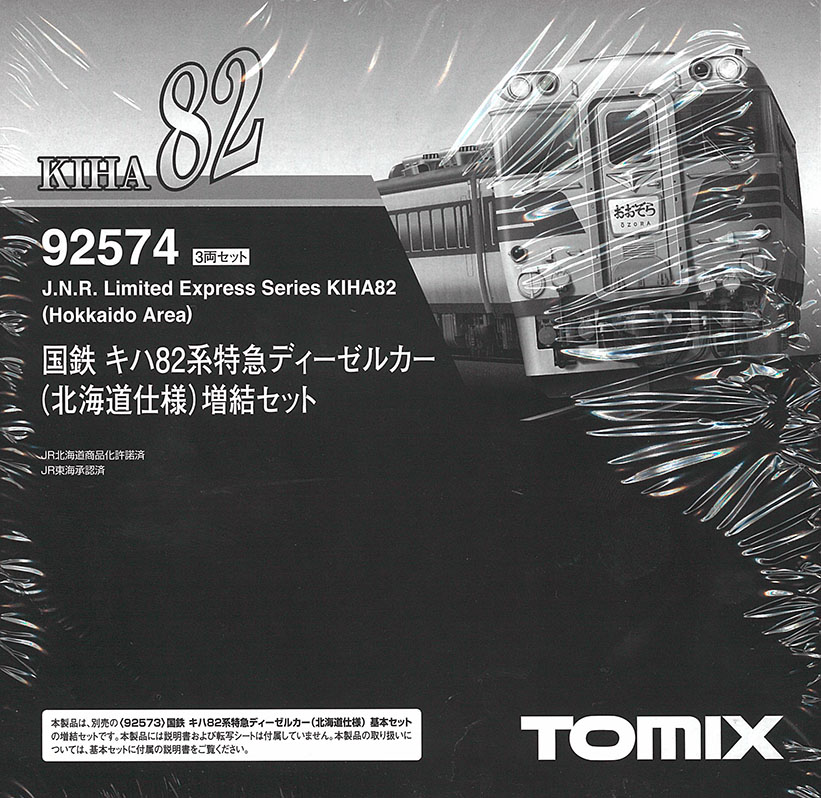 (92573+92574+etc) JNR Kiha82 Series Hokkaido specification (Ohtori Organization)
Normal Price : ¥ 31,700 JPY
¥ 25,360 JPY
Item Code: TOMIX 92573+92574+8468+8470
Weigh : 1200 g
ItemNumber 92573+92574+8468+8470
JNR Kiha82 Series Hokkaido specification (Ohtori Organization)
Basic 4Cars+3Cars Add-On+Single+Single
9Cars Set

Information
The Kiha series 82 was a limited express diesel car that appeared in order to build a limited express train network throughout the country in October 1963, and became a penetrating frontal head in preparation for division and consolidation.
Even though it is a penetrating type, it has a very good front shape, such as a large panoramic window and an elegant headlight case.
Vehicles located in Hokkaido are used in up to 13 trains such as "Ozora" between Hakodate and Kushiro. It was.