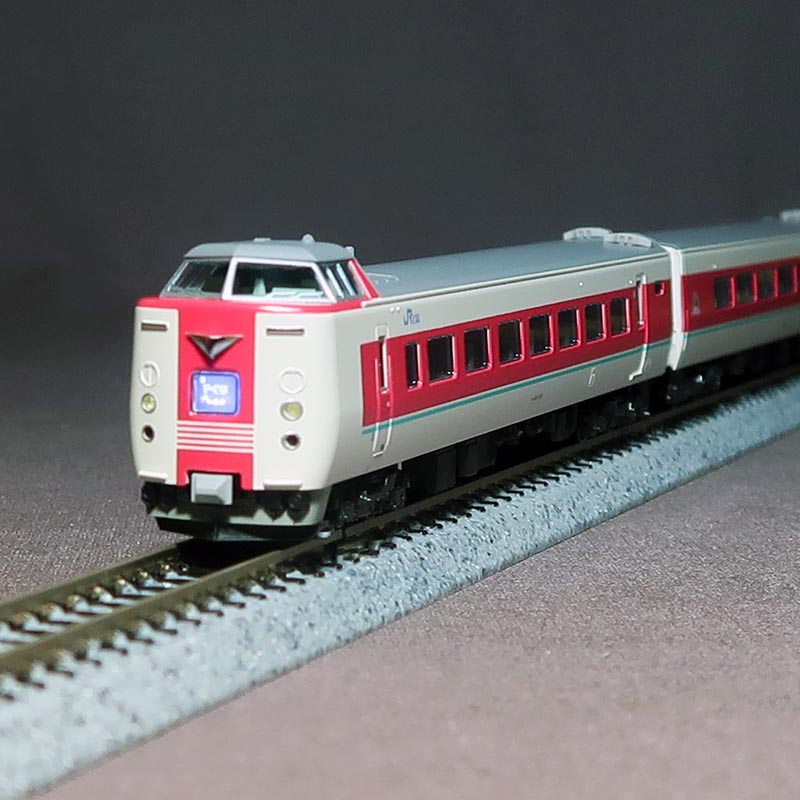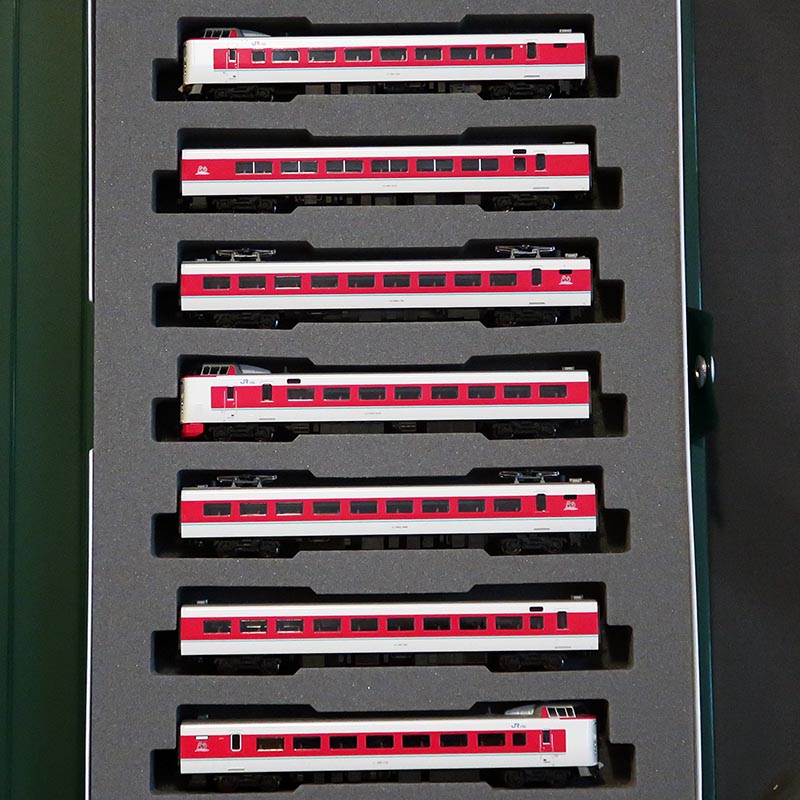 (10-1452) 381 Series Yuttari Yakumo (Normal Organization)
Normal Price : ¥ 20,400 JPY
¥ 15,300 JPY
Item Code: KATO 10-1452
Weigh : 710 g
ItemNumber 10-1452
381 Series Yuttari Yakumo (Normal Organization)
6Cars Set

Information
"Yaraku Yakumo", which serves as a liaison between Okayama and Izumo City, Shimane Prefecture, is still in operation on the 381 series. In other routes, a renewal of the inside and outside of the car was carried out from 2006 to 2010, while the JNR express train was moving forward.
The 381 Series "Yarakuyakumo" 6-car set is a combination of the characteristic panoramic green car Kuro 380 at the top and the Moha 380 200, which is different from other cars on the roof and window. It is a commercial product in the active form that reproduces the details of details, such as removal of side hooks, re-embedment of side emergency exits, and plate numbering of car numbers.
From the off-season four-car train to the six-car train that can be found on Saturdays and holidays, you can enjoy your favorite train.