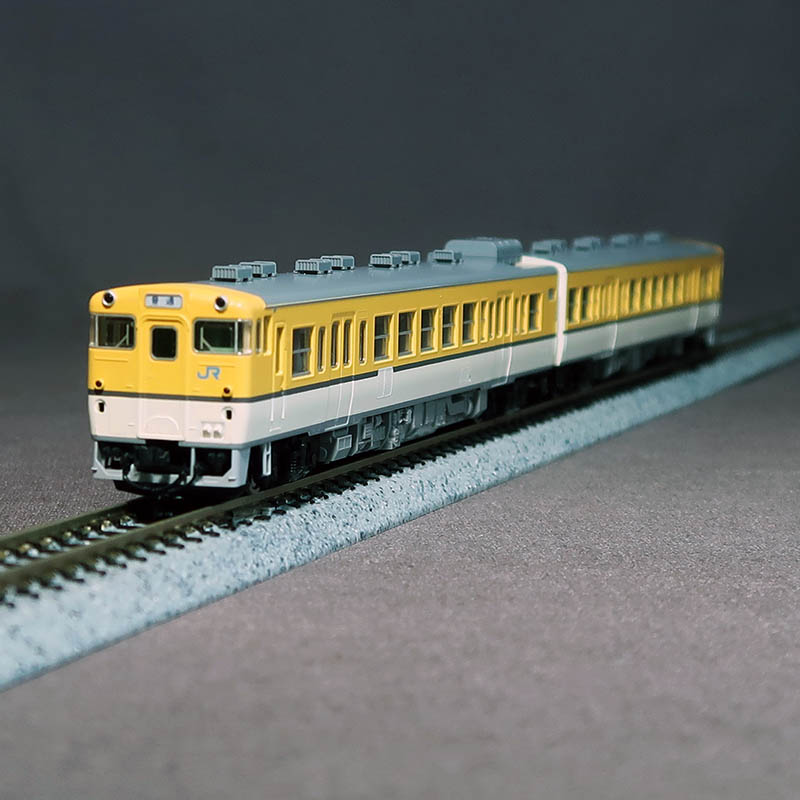 (98069) JR Kiha 47-0 Type (Hiroshima Color/motor+trailer)
Normal Price : ¥ 10,300 JPY
¥ 8,240 JPY
Item Code: TOMIX 98069
Weigh : 310 g
ItemNumber 98069
JR Kiha 47-0 Type (Hiroshima Color/motor+trailer)
2Cars Set

Information
The Hiroshima color that appeared around 1992 was colored yellow and white with a gray belt, and was used in the Kiha 40 series.
The Kiha 47 model 0/1000 series has appeared as a warm-ground compatible car mainly for the West Japan region, and the guest window is equipped with a two-step-up unit window.
The 0th generation is equipped with a toilet with a water tank on the roof, and the 1000th generation is characterized by a clean roof without a toilet.