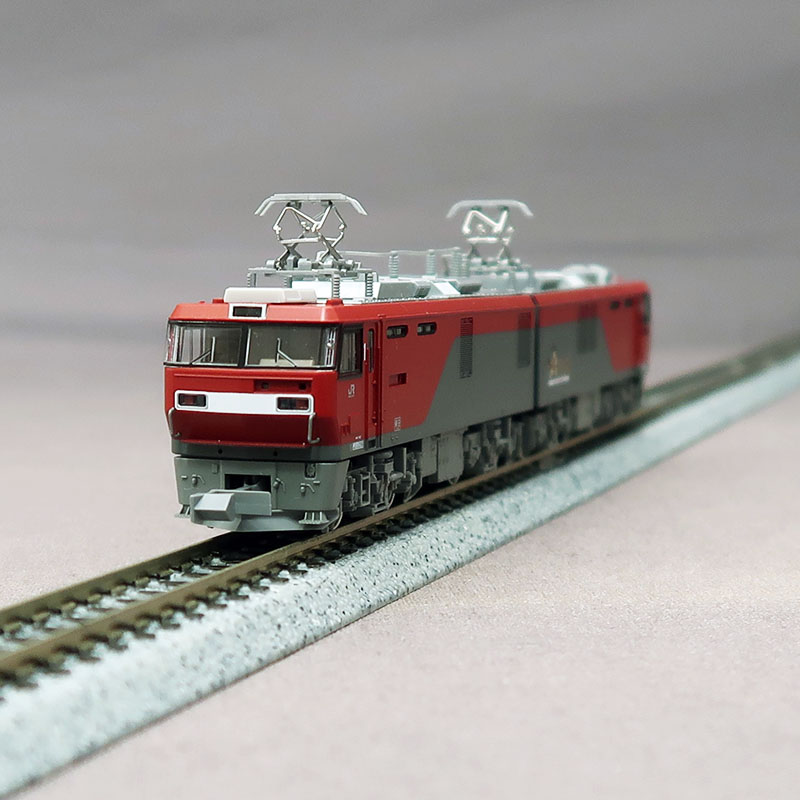 (3037-3) EH500 3rd (New Color)
Normal Price : ¥ 10,200 JPY
¥ 7,650 JPY
Item Code: KATO 3037-3
Weigh : 260 g
ItemNumber 3037-3
EH500 3rd (New Color)

Information
EH500 is a 2-body, 8-axis AC / DC electric locomotive that is manufactured in 82 units and is used for towing freight trains from the Tokyo metropolitan area to the Tohoku region and the Kanmon tunnel section. The feature is that the shape changes depending on the manufacturing time.

The mass-produced type (tertiary type) after the 10th machine, which has been expanded since 2002, has undergone some changes such as a bright red body color and a GPS antenna.
The EH500 tertiary type late specification features a compressor ventilation roof, a black-painted part of the driver's cab window has been changed, and a GPS antenna has not been installed since the beginning of the new product.

The GPS antenna on the roof is being removed by the driving support system introduced in 2008. In addition, from around 2017, the removal of the JRF mark posted on the side of locomotives owned by JR Freight has been underway.